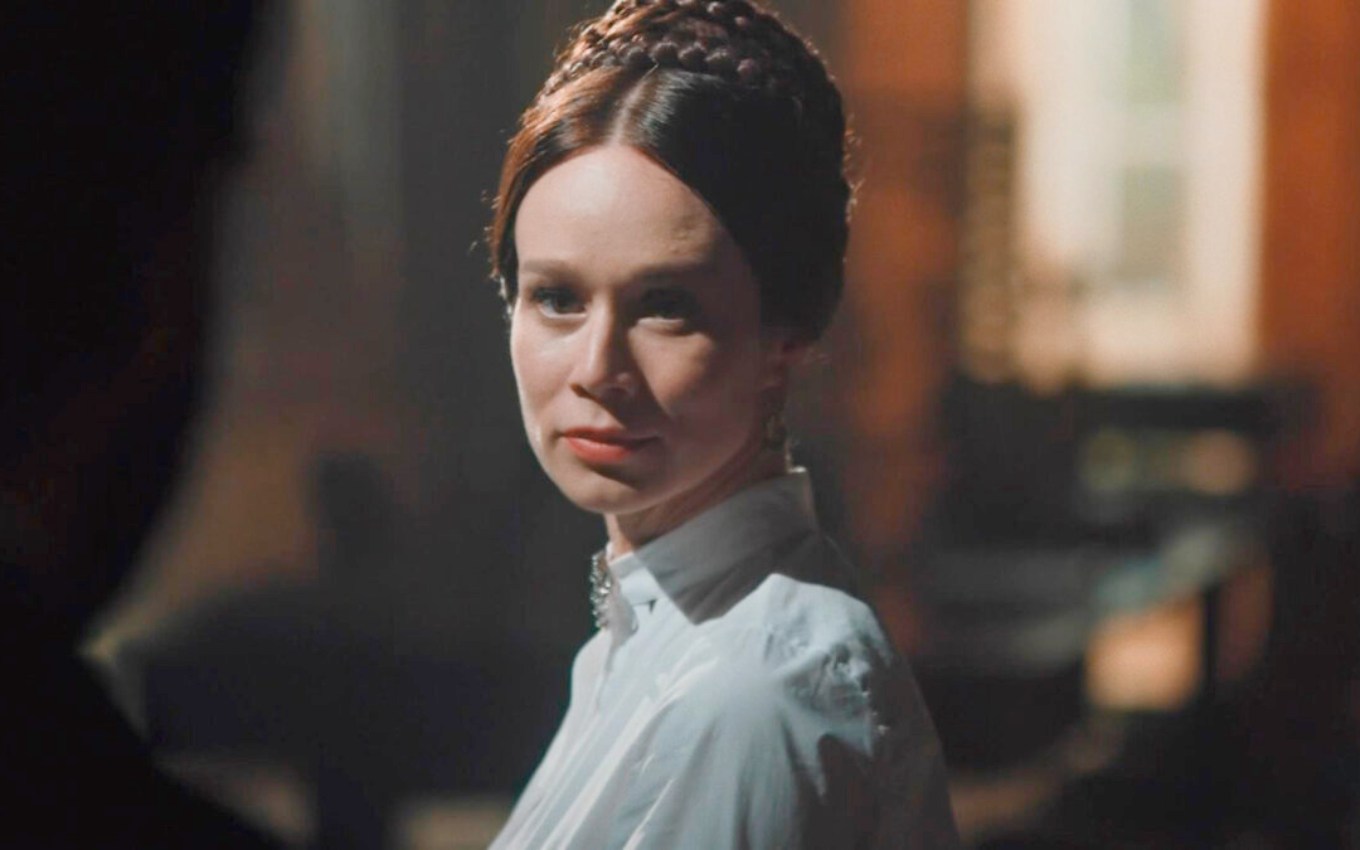 Luísa (Mariana Ximenes) will go through difficult times this week in Nos Tempos do Imperador. Pregnant with Don Pedro (Selton Mello), she will suffer a miscarriage and will be between life and death. Pilar (Gabriela Medvedovski) will save the noblewoman's life, and the countess will make a revelation that will leave the doctor groundless in the six o'clock soap opera on Globo.
This is one of the subjects of the 77th episode of the Noveleiros podcast, from TV news. In the weekly programs, journalists Fernanda Lopes, Daniele Amorim, Márcia Pereira and Guilherme Machado talk and tell the highlights of the next chapters of the serials that are on the air from the perspective of professional novelists.
In the new telenovela of the six on Globo, Luísa has been pregnant for a few weeks, but will suffer a miscarriage. She will feel very bad and will start bleeding heavily.
The Countess will be afraid of a scandal, as her husband is in Europe. So he will send Pilar to be called to help him. Dolores' sister (Daphne Bozaski) will be frightened by the woman's condition and will insist that she go to a hospital, but Luísa will refuse and will order the doctor to attend to her right there.
Pilar will manage to save the princess's governess's life. Very shaken, the countess will make a confession to the Bahian woman. "You need to know the truth about this pregnancy, it has to do with your life too. This child was of the man I love. I fell in love since the first time we met. We are still lovers," he will say.
Gabriela Medvedovski's character will think she's talking about Samuel (Michel Gomes), but Luísa will continue: "It's not who you think, Pilar. The love of my life is and has always been Dom Pedro." The countess will add that Dolores (Daphne Bozaski) has lied to Pilar in the past, and the doctor will be at a loss to understand why her sister did it.
You can find out everything about Império and the other soap operas on the air through the link below, from the 77th episode of the podcast Noveleiros, from TV news. Also available on Spotify, Deezer, Apple Podcasts and Google Podcasts.
Listen to "#77 – Luísa makes a big revelation to Pilar in Nos Tempos do Imperador" on Spreaker.
.