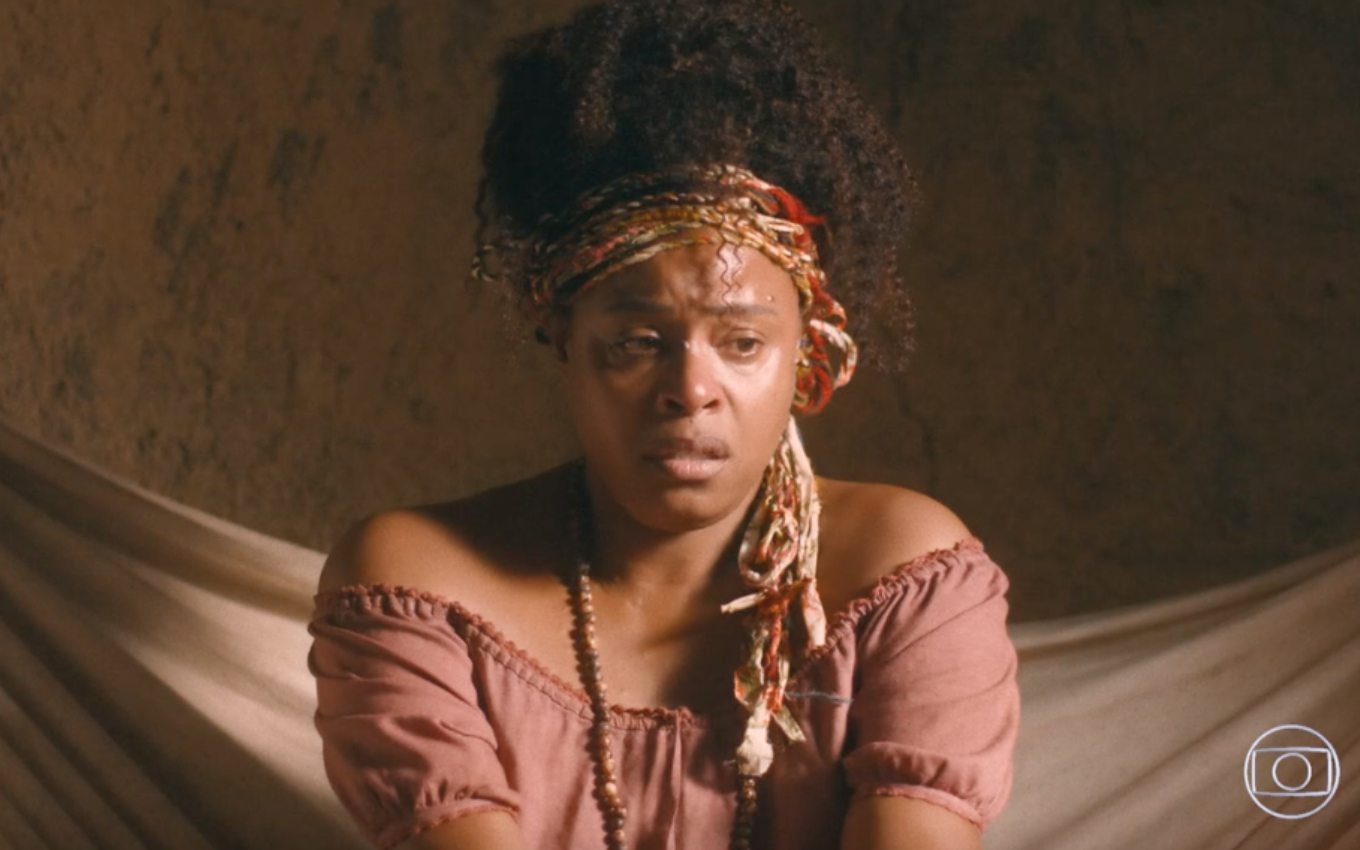 In Nos Tempos do Imperador, Lupita (Roberta Rodrigues) will be expelled from Little Africa by Samuel (Michel Gomes). She will have made a terrible denunciation to Borges (Danilo Dal Farra), which will result in the disappearance of Abena (Mary Sheyla) and Baltazar (Alan Rocha) in the telenovela of the six of Globo.
In the aired scenes in this Friday's chapter (3), Lupita will be arrested by her "master" on the day of the musician's engagement party with Pilar (Gabriela Medvedovski). The villain will ask where the couple's celebration will be. "On the street, it's a party for everyone. I'll go there and I'll tell you everything later, let it go," the coconut candy seller will deliver.
"I'm the one who's going to tell you everything. You stay there," countered the corrupt policeman. He will arrest her; Sometime later, during the night, the bigoted man and two of his henchmen will surprise Abena and Balthazar. At dawn, the residents of Little Africa will miss the pair and also Lupita.
The sheriff will then release Lupita and ask her to go as quickly as possible so as not to arouse suspicion. "What did you do, Borges? Did you go to the party yesterday?", will question the character of Roberta Rodrigues, aware that she spoke too much to the villain.
Afraid of the scoundrel, she will quickly head for the zungu. Upon revealing that she was arrested and talking about the engagement party to Borges, Samuel will take the authority of Don Olu (Rogério Brito): "Go away, Lupita! Go away from zungu, from Little Africa, and never come back! Go!" .
The only new Globo soap opera on the air, Nos Tempos do Imperador takes place around 40 years after the events of Novo Mundo (2017). In addition to the spoilers, the TV news also daily publishes the summaries of the six o'clock soap opera.
---
Learn all about the upcoming chapters of soap operas with the Noveleiros podcast
Hear "#72 – Angel and Alex have explosive encounter in Secret Truths!" on Spreaker.
---
Subscribe to the channel TV news on YouTube and watch videos with revelations of what will happen in Nos Tempos do Imperador and other soap operas.
.