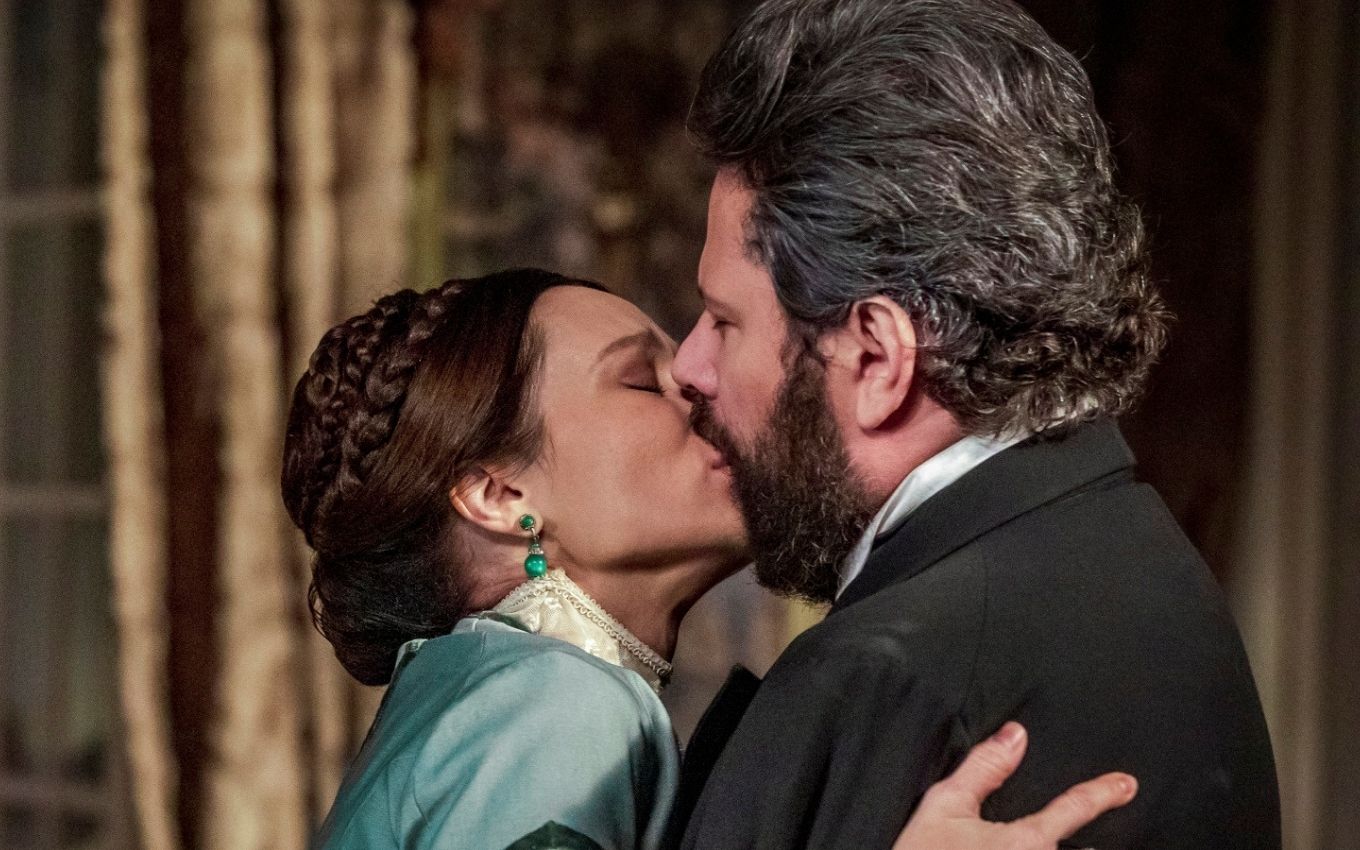 Dom Pedro 2º (Selton Mello) will have to compete for the love of Luísa (Mariana Ximenes) with another man in Nos Tempos do Imperador. General Dumas (Marcelo Valle) will arrive at the six o'clock soap opera on Globo, accompanied by the suitors of Princess Isabel (Giulia Gayoso), the nobles Gastão (Daniel Torres) and Augusto (Gil Coelho).
In the chapter this Monday (4), Teresa Cristina (Leticia Sabatella) fell out with the countess of Barral for not agreeing with the nomination of Gastão de Orleans, Count D'eu, as future son-in-law. Elizabeth's mother then sent a letter to the family of Augustus, the Duke of Saxe-Coburg.
In the scenes planned to air from the chapter this Thursday (7), Dumas will arrive in Brazil with the princes, who will not suspect that they are in a dispute for the hand of the heir to the throne.
Fábio Rocha/TV Globo
When he sees that Luísa, an old acquaintance from the past, is without her husband, the general will invest heavily to try to win her over. Teresa Cristina will talk to Pedro about the nobleman's interest in the countess and will leave him biting with jealousy.
The only new Globo soap opera on the air, Nos Tempos do Imperador takes place around 40 years after the events of Novo Mundo (2017). In addition to spoilers, the TV news also daily publishes the summaries of the six o'clock soap opera.
---
Learn all about the upcoming chapters of soap operas with the Noveleiros podcast
Listen to "#77 – Luísa makes a big revelation to Pilar in Nos Tempos do Imperador" on Spreaker.
Subscribe to the channel TV news on YouTube and watch videos with revelations of what will happen in Nos Tempos do Imperador and other soap operas.
.