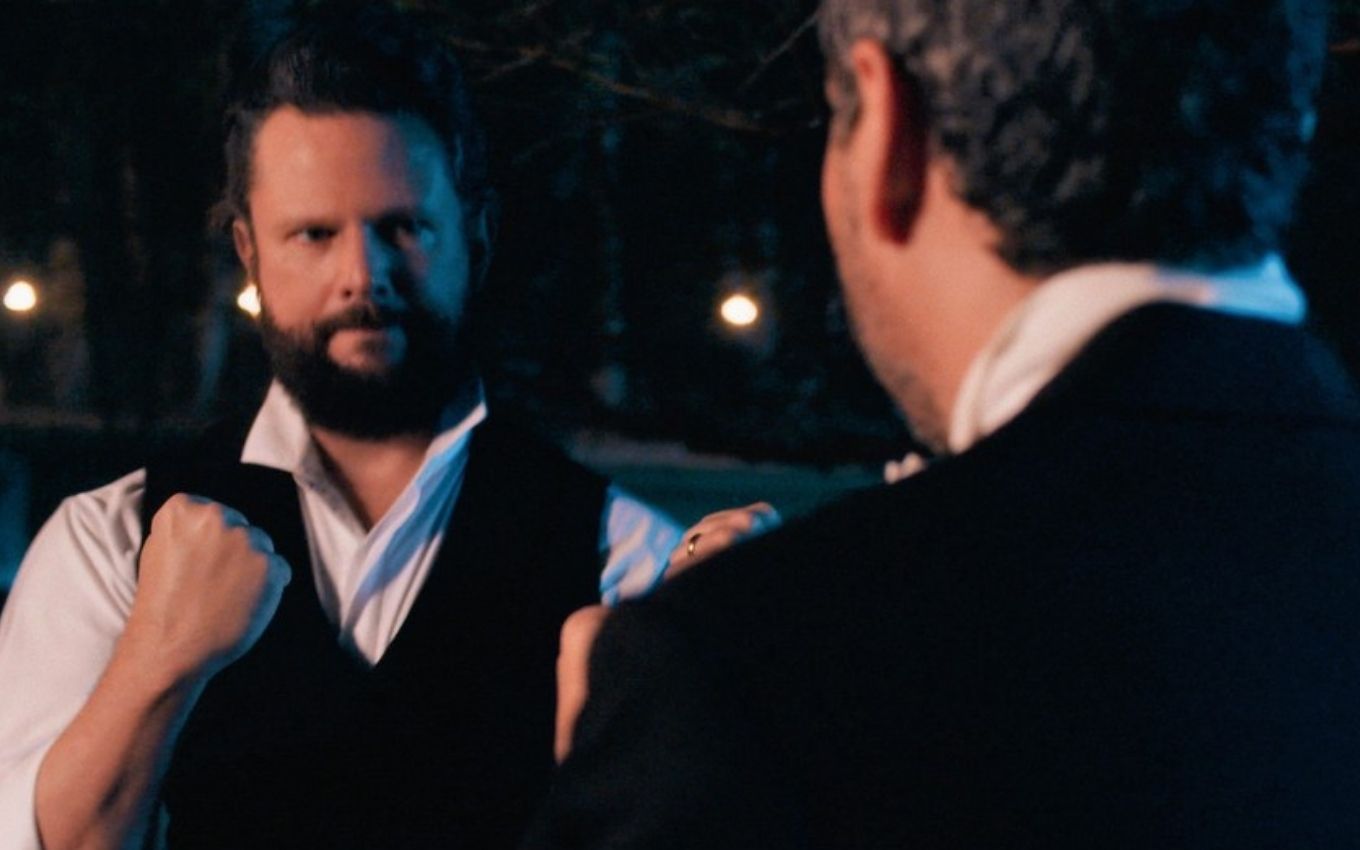 Tonico Rocha (Alexandre Nero) will arouse the wrath of Dom Pedro 2º (Selton Mello) by hitting on Luísa (Mariana Ximenes) in Nos Tempos do Imperador. Jealous of the countess of Barral, the monarch will see the perfect opportunity to avenge the itchy he took in childhood and will punch the villain in the face in the telenovela at six on Globo.
In the scenes planned to air in the chapter this Friday (10), Pedro will attend a dinner with the newly elected deputies. Upon seeing the monarch's mistress, who will also be at the ceremony with the imperial family, Colonel Ambrósio's son (Roberto Bomfim) will play his charm on the noblewoman.
"With all due respect, you are looking more and more beautiful! If you need company, I am at your disposal", he will whisper in the ear of Luísa, who will not respond to the advances. The emperor will observe the scene and will not be able to disguise his discomfort with the audacity of his arch-rival.
Outside the event, Teresa Cristina's husband (Leticia Sabatella) will call the jerk to the fight, with the excuse of avenging the past. "Ah… So, your majesty hasn't forgotten? It was a kid's thing," Tonico will argue. "True. But now we're not boys anymore. Time for a rematch", will rebut the character of Selton Mello.
The only new Globo soap opera on the air, Nos Tempos do Imperador takes place around 40 years after the events of Novo Mundo (2017). In addition to spoilers, the TV news also daily publishes the summaries of the six o'clock soap opera.
---
Learn all about the upcoming chapters of soap operas with the Noveleiros podcast
Listen to "#73 – José Alfredo finds out Maurílio is dead in Império!" on Spreaker.
---
Subscribe to the channel TV news on YouTube and watch videos with revelations of what will happen in Nos Tempos do Imperador and other soap operas.
.