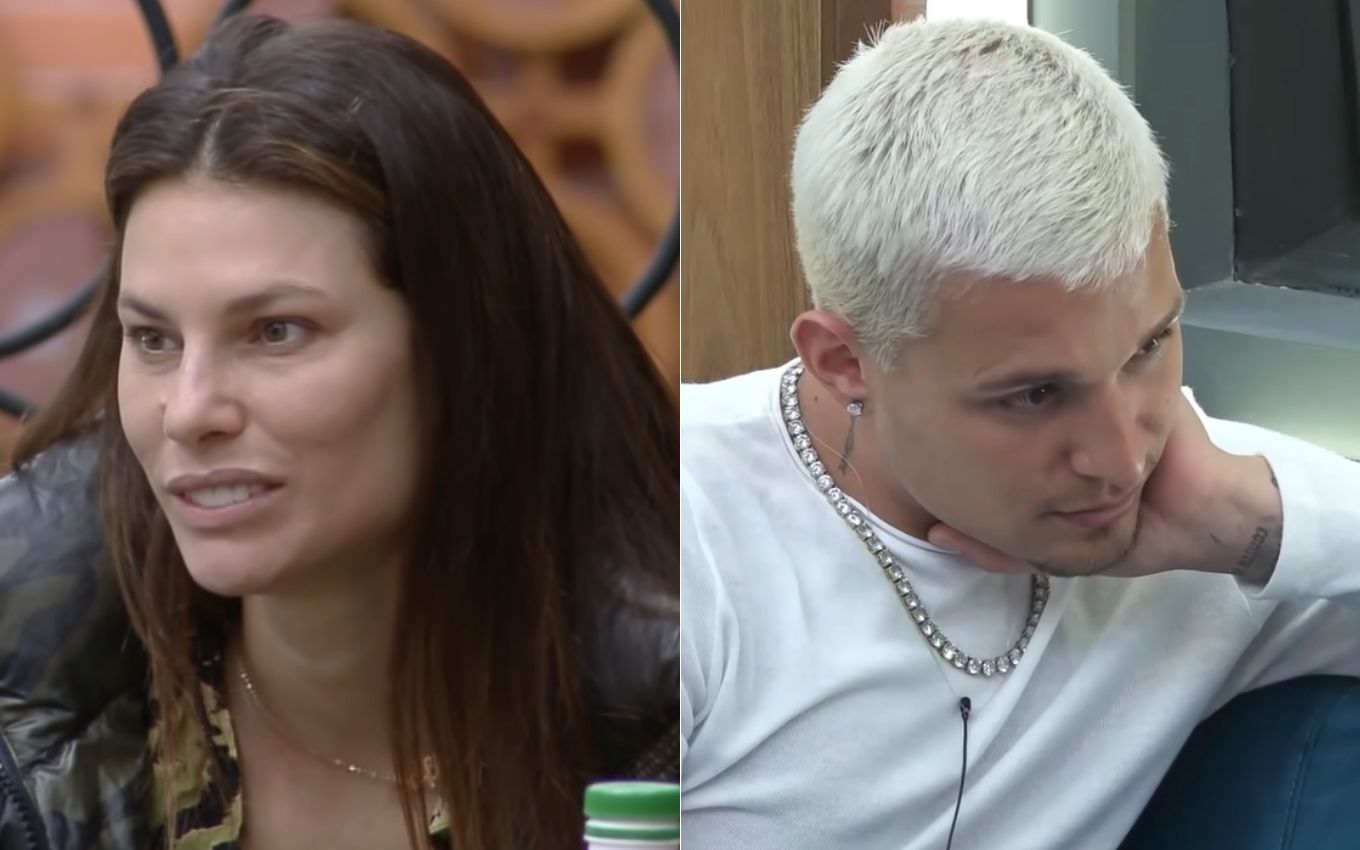 In The Farm 2021, Dayane Mello declared war on MC Gui. This Saturday (9), in a conversation with Solange Gomes, the ex-participant of Big Brother Italia criticized the funkeiro's behavior and warned that he intends to send his rival to the farm: "A bad person".
"I can't stand it, I didn't do anything for Bill. I've always treated him with respect, politeness. Yesterday, he massacred me! This is the first person that, when I'm a farmer, I'll put [na roça], because he's a terrible person," said Dayane.
The muse of Gugu's Bathtub agreed with the girl, who continued with the report: "He used the situation to destroy me, sarcastic! As if I were plotting all their actions." "He only attacks women," said Solange.
On Friday (8), after the recording of Hora do Faro, Dayane and Gui had a fight in the reality show. "Hypocrite, player, play dirty. You come, tell me to shut up, disrespect me. Then it comes like a little baby: 'Oh, I'm sorry'. I don't fall for your game anymore!", the singer pointed out.
"Do what you want, man. Say what you want," Dayane countered during the exchange of barbs.
Check out the video:
Jeez @daymelloreal she already has plans for when she becomes a farmer! #The farm

sign the @sigaplayplus and get access to 24-hour broadcast with 9 exclusive signals: https://t.co/UpWImxSIbXpic.twitter.com/VVUWtbWvZA

— PlayPlus (@SigaPlayPlus) October 9, 2021
---
Learn all about reality shows with the podcast O Brasil Tá Vendo
---
Subscribe to the channel TV news on YouTube to check out our daily newsletters, interviews and live videos
.