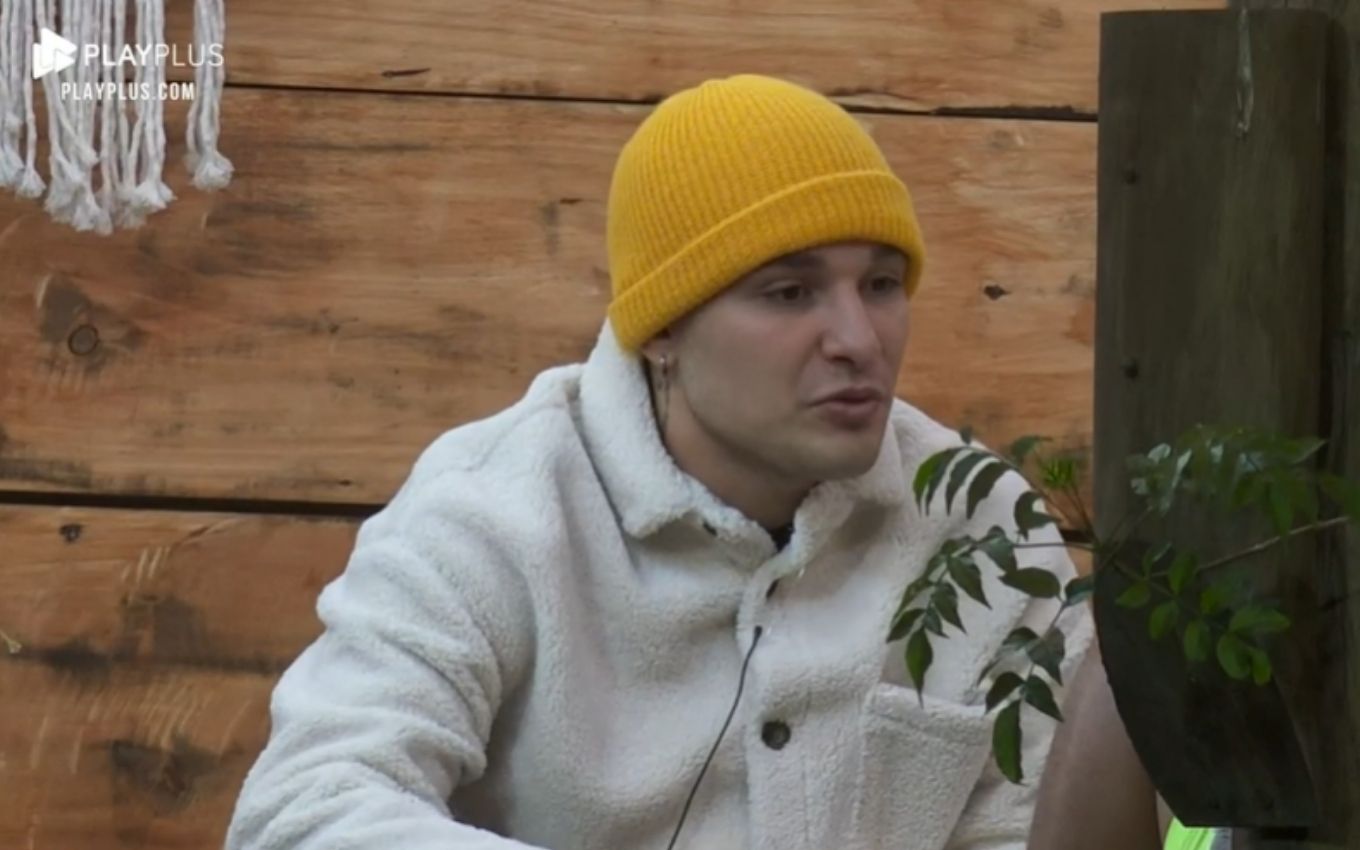 Confined in A Fazenda 13, MC Gui decided to vent about the controversy he got involved in during a trip to Disney. This Wednesday (15), in conversation with Victor Pecoraro and Mussunzinho, the singer reinforced that he made a mistake when playing with a child and scored: "I was unhappy".
"I wasn't going to bring this up, but I went through a situation where I felt like a tomboy at that moment. I really had a tomboy attitude, I had my share of mistakes, yes. Only that way, they created several fake news that hurt me. Until today, no one knows, but people were able to point the finger at me after my mistake and say that I had the ability to make fun of a sick person," said Gui.
Moved by the report, Pecoraro decided to comfort his fellow inmate: "Gui, at the time, I remember. It was really unfortunate, man. You're not that person, but you were very young, immature. Everyone is evolving. Even in evolution. O [Nego do] Borel, at the age he is, what he did, I won't point the finger. Man, don't do that anymore, it's over, be better!".
"Do you know what the problem is? I said: 'Fucking bro, whore, I flinched'. They started to create a character on top of a person, and I went after [da menina]. I was very bad. On the day, I stayed behind, I sent my family, I had to hire a company to try to find that person, and nobody did, nobody knows the name. Then they said that the girl had cancer," continued the singer.
"I was unhappy? I was unhappy, but would I have the ability to do that? How are people going to believe that? I was godfather at the Cancer Hospital in Barretos, I was there every year. And I always went because my heart was like that", complemented the MC.
In 2019, while traveling to the United States, Gui met a child on one of the rides in Disney parks. The singer found the child similar to the character Boo, from the movie Monsters SA (2001), made a video with the girl and laughed at her. The content was criticized by internet users, and the funkeiro was accused of humiliating the child.
On tonight's program, the Farmer's Test will be held live. Due to a dynamic that took place at dawn, only Aline Mineiro, Erasmo Viana, Mileide Mihaile and Gui Araujo will dispute the leadership of the rural reality show.
Victor Pecoraro, Dayane Mello, Nego do Borel, Mussunzinho, Solange Gomes and Dynho Alves went to Baia and, therefore, they are on the edge of Roça, the elimination of rural confinement.
---
Learn all about reality shows with the podcast O Brasil Tá Vendo
Listen to "#52 – All about the new season of the Show of the Celebrities!" on Spreaker.
---
Subscribe to the channel TV news on YouTube to check out our daily newsletters, interviews and live videos
.