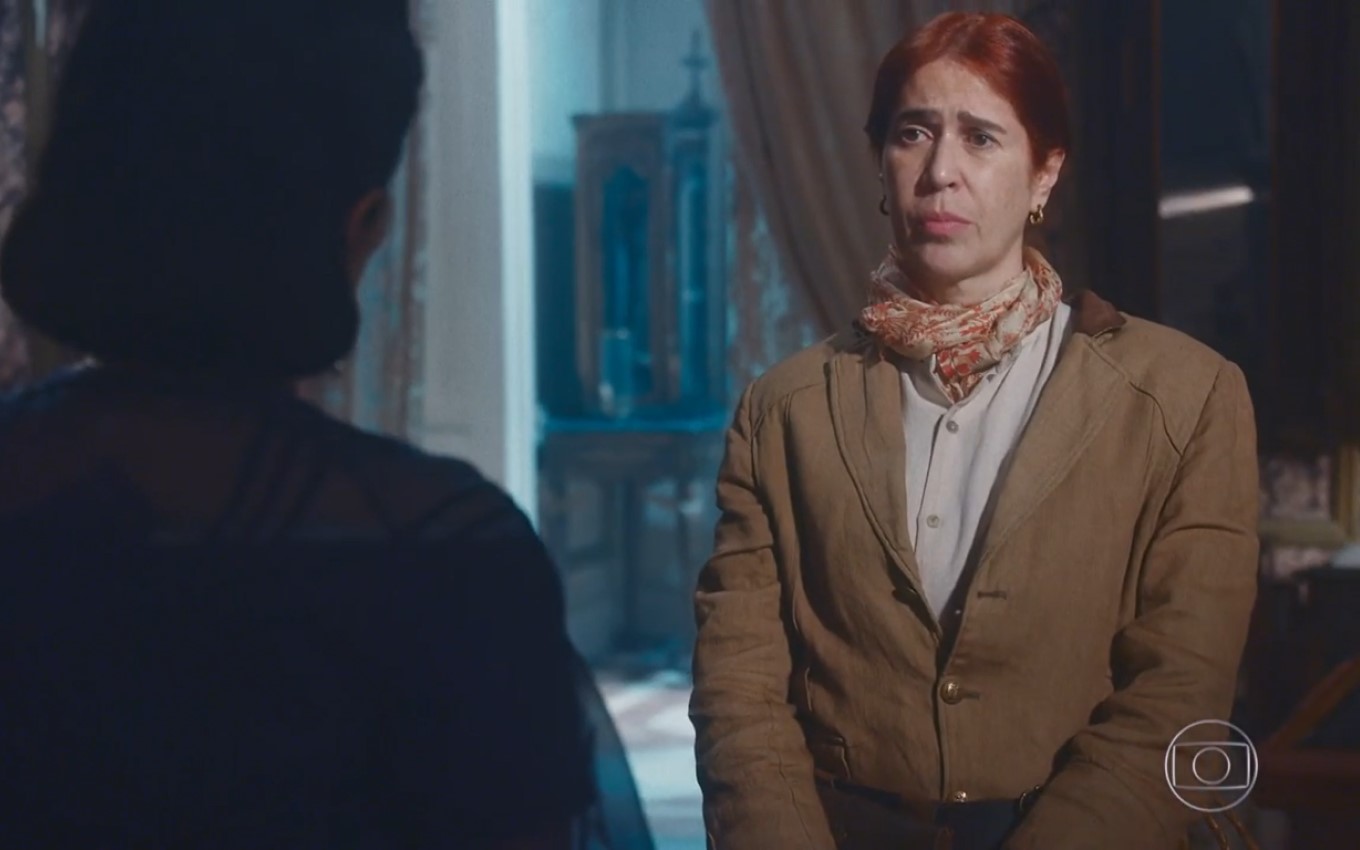 Vitória (Maria Clara Gueiros) will be in charge of taking care of her nephews in Nos Tempos do Imperador. Clemência (Dani Barros) will leave Prisca (Maria Carolina Basilio), Hilário (Theo Almeida) and Quinzinho (Augusto Madeira) to live a new love and will leave a letter asking the brats' aunt to take care of them in the six o'clock soap opera on Globo.
Dani Barros' character was enchanted by Alberto (Carlos Bonow), a guest at the Hotel Casino, and couldn't resist the urge to leave everything behind. She was already dissatisfied with her marriage and started to feel on cloud nine when she was treated like a lady by the new affair.
In scenes that will air this Friday (1st), Clemência will flee and leave Quinzinho without ground. She will write a note: "Forgive me, my children. Now, with Auntie Victoria here, you will not be alone. I hope she takes care of you as well as I did."
Confused, the archaeologist will take a while to understand that she has gained a new role and will despair when she realizes the request made by the former sister-in-law. "Caring for children? I've never even taken care of a plant. Where's Clemencia? She says she doesn't know where she's going…", the woman will say.
She will ask her brother where the properties that she owned are and will tell her that she visited them all and that they were sold. In the outburst, Quinzinho will invent that the mother of his children sold everything and, therefore, fled. In fact, he got rid of the properties himself.
Victoria will faint at the false news and will be attacked by the brats, who will advance on her. "The aunt is dead! The aunt is dead!" scream Prisca and Hilario.
The only new Globo soap opera on the air, Nos Tempos do Imperador takes place around 40 years after the events of Novo Mundo (2017). In addition to the spoilers, the TV news also daily publishes the summaries of the six o'clock soap opera.
---
Learn all about the upcoming chapters of soap operas with the Noveleiros podcast
Listen to "#76 – José Alfredo Rises from the Underworld in Império!" on Spreaker.
---
Subscribe to the channel TV news on YouTube and watch videos with revelations of what will happen in Nos Tempos do Imperador and other soap operas.
.