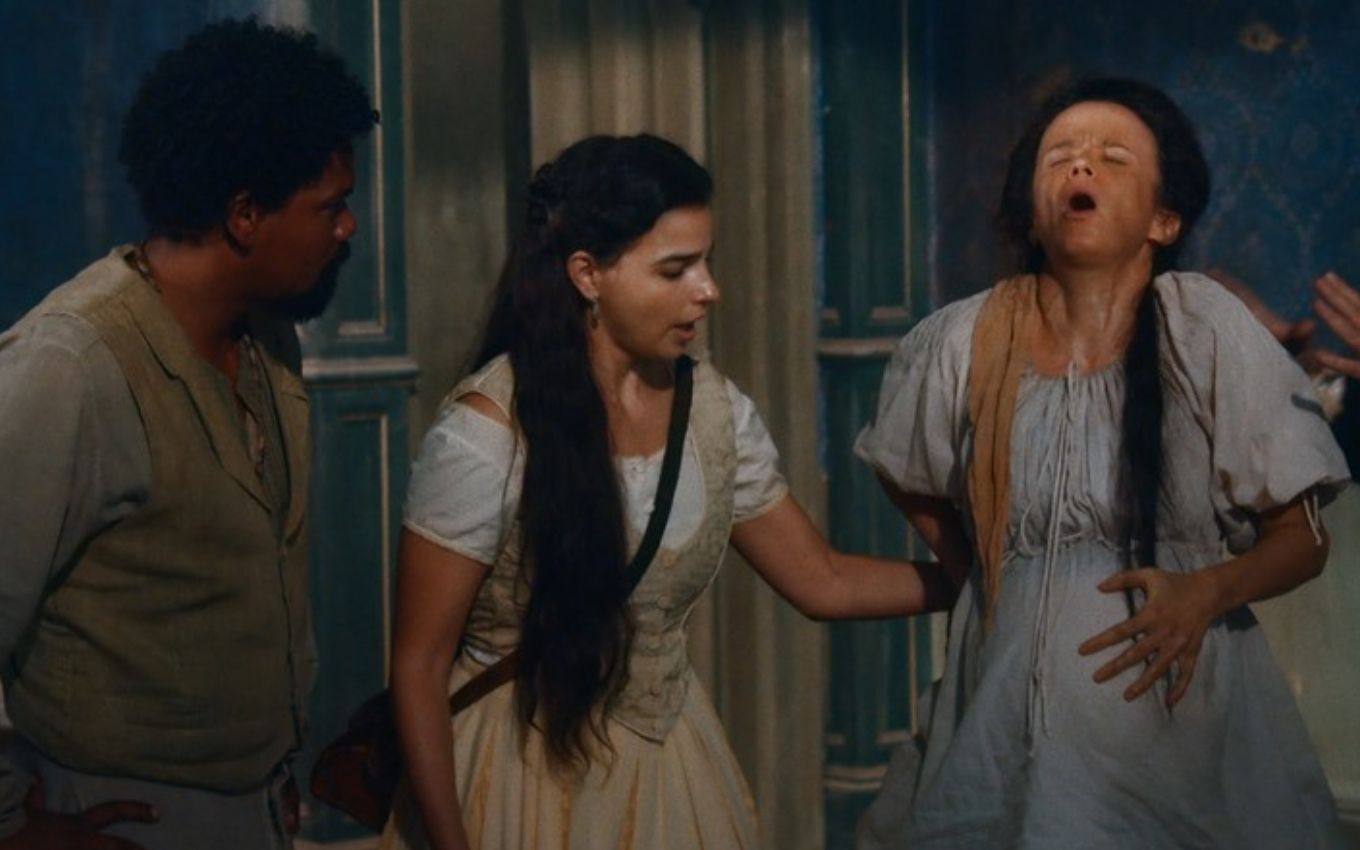 Pilar (Gabriela Medvedovski) will be responsible for bringing the babies of Clemência (Dani Barros) and Quinzinho (Augusto Madeira) into the world in Nos Tempos do Imperador. "My first birth", the girl will be moved. The couple will still be surprised to find out that they will be parents of twins in Globo's six o'clock soap opera.
In the scenes planned for go on air this Tuesday (7) in the serial by Alessandro Marson and Thereza Falcão, the pregnant woman will begin to feel the pains of childbirth. "My child is going to be born. What now? I don't know if I'm prepared to be a father?", Quinzinho will complain.
"Shut up! Take me to the Third Order now", will demand the character of Dani Barros. "Oh, I don't think there will be time. My child is being born. What should I do?", the woman will question.
"Pilar can deliver. She took the midwifery course at the Ordem Terceira", will suggest Jorge/Samuel (Michel Gomes). "Course? Jesus Christ! I hope you're a good student. I can't move. Oh my God. It's going to be born," Clemencia will blurt out.
Gabriela Medvedovski's character will have the chance to show her talent to become the first doctor in Brazil. But the young woman will soon realize that there is one more child to be born. "There's one more! My first birth, and twins. Holy God. I can't believe it", will be surprised Dolores' sister (Júlia Freitas).
"I'm the one who doesn't believe it", counters the first-time mom. The son of Elvira Matamouros (Ingrid Guimarães) is going to baptize the babies Prisca and Hilário. "Two mouths to feed, two little butts to clean…", he realized, before falling hard to the ground.
The only new Globo soap opera on the air, Nos Tempos do Imperador takes place around 40 years after the events of Novo Mundo (2017). In addition to spoilers, the TV news also daily publishes the summaries of the six o'clock soap opera.
---
Learn all about the upcoming chapters of soap operas with the Noveleiros podcast
Listen to "#73 – José Alfredo finds out Maurílio is dead in Império!" on Spreaker.
---
Subscribe to the channel TV news on YouTube and watch videos with revelations of what will happen in Nos Tempos do Imperador and other soap operas.
.