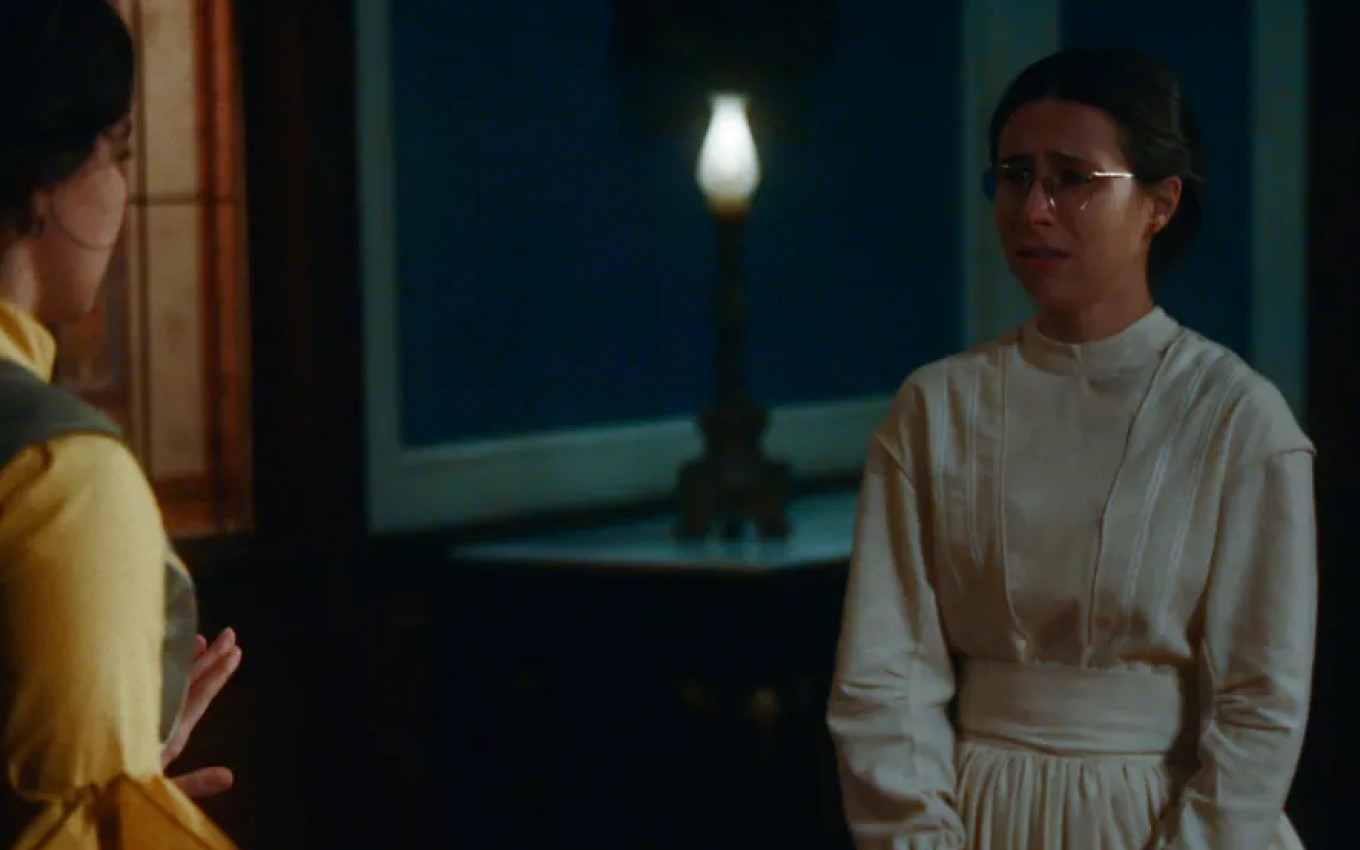 In In Times of the Emperor, Dolores (Daphne Bozaski) will admit that she lied to Pilar (Gabriela Medvedovski) about the alleged affair between Samuel (Michel Gomes) and Luísa (Mariana Ximenes). The uneducated young woman will say she is sorry, but will put on the table the sorrows she holds from her sister for being left behind in the six o'clock soap opera on Globo.
Daphne Bozaski's character always wanted to return to live with Brazil's first doctor. However, fate took them to opposite realities. While the oldest was determined and nurtured the dream of going to college, the youngest was not even literate. Plus, she's been alone since Pilar ran away from home.
In scene that will aired on this Thursday (7), Dolores will say that she regrets the inconvenience she caused, but will admit that she is already paying for her sins married to Tonico (Alexandre Nero).
You managed to graduate as a doctor, which was what you most wanted in life! You did what you wanted to do, as usual. And I? Everything went wrong in my life. Now I'm married to Tonico in your place. If that's not punishment, I don't even know what is!
Eudoro's eldest daughter (José Dumont) will remember that he tried to free her from her marriage to the bad-tempered deputy. "I was afraid. Do you know what happens to a bird raised in a cage, when it runs away? It dies", will retort the shy girl.
Pilar will find it hard to believe that the idea of ​​inventing Samuel's betrayal came from her own sister. "This evil was too great for a good and fearful child like you! Someone poisoned you against me! Who was it?", will question the health professional, who will be interrupted by the arrival of Tonico.
The only new Globo soap opera on the air, Nos Tempos do Imperador takes place around 40 years after the events of Novo Mundo (2017). In addition to spoilers, the TV news also daily publishes the summaries of the six o'clock soap opera.
---
Learn all about the upcoming chapters of soap operas with the Noveleiros podcast
Listen to "#77 – Luísa makes a big revelation to Pilar in Nos Tempos do Imperador" on Spreaker.
---
Subscribe to the channel TV news on YouTube and watch videos with revelations of what will happen in Nos Tempos do Imperador and other soap operas.
.