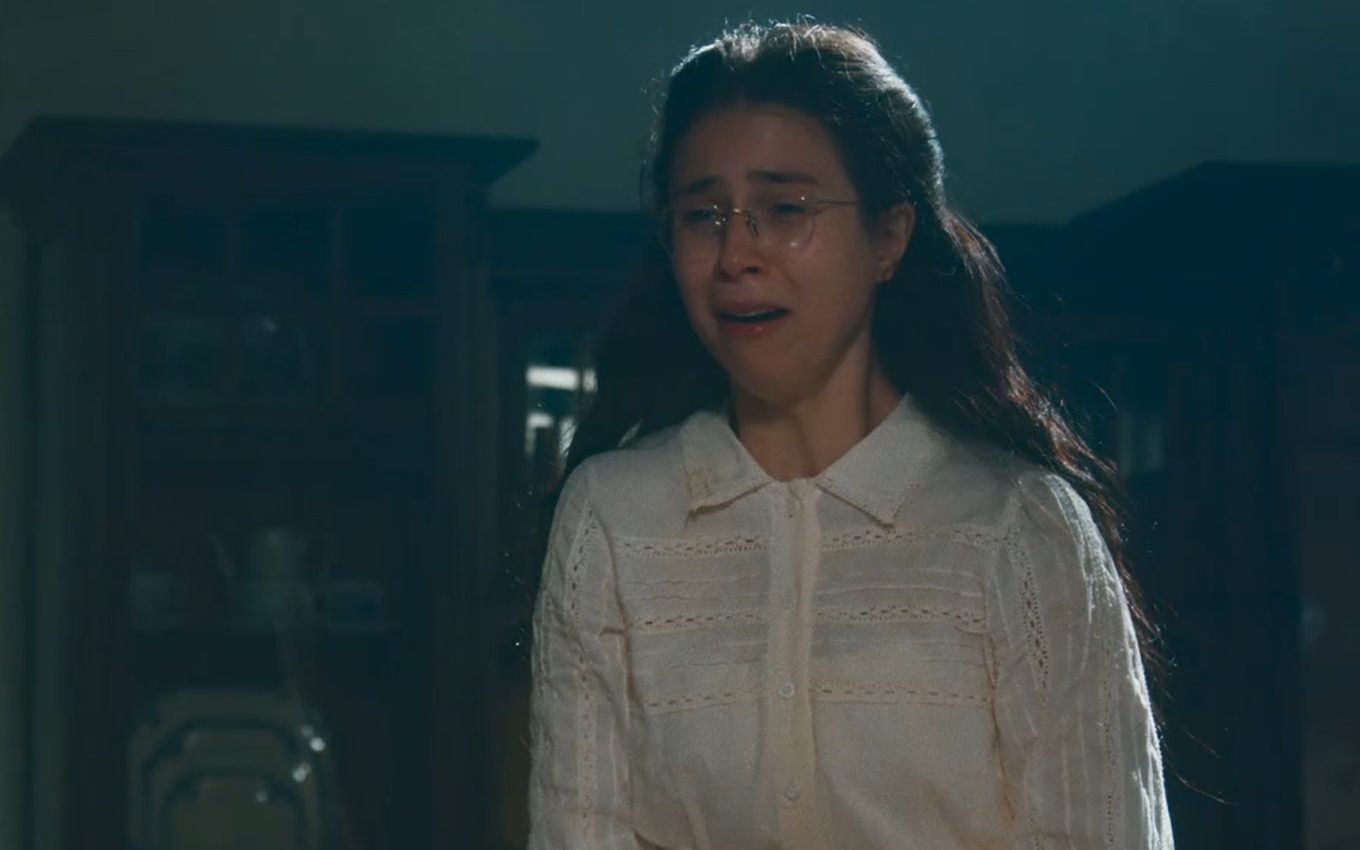 Dolores (Daphne Bozaski) will land a new love in In Times of the Emperor. Desperate to be forced to marry Tonico (Alexandre Nero), she will find support in Nélio (João Pedro Zappa), who will be delighted to see her at the wedding, even all crippled after being kidnapped by Pilar (Gabriela Medvedovski).
The girl on Globo's six o'clock soap opera will try to prevent her sister from marrying the scoundrel, but the girl will reject the help and say that she wants to go to church. However, during the escape, she will have her dress torn.
"Diacho! It took us so long to get back that the guests almost all had a show! Get ready and go in, I'll be waiting for you at the altar", complains the villain as he takes his late bride to church. He'll put her hand over the rip of her dress to hide it.
Later, during the party, Nélio will admire Eudoro's daughter (José Dumont). "So beautiful…", he will melt. "Did you talk to me, Nelio?" the colonel will ask. "Your daughter… How she grew up! She became a woman! A beautiful woman!", the boy will declare, totally enchanted.
Later, Dolores will talk to Princess Isabel (Giulia Gayoso), who will ask her if she is happy with her marriage. The young woman will be quite direct: "For me, it doesn't matter. I wasn't happy before, I never was, so nothing changes."
The only new Globo soap opera on the air, Nos Tempos do Imperador takes place around 40 years after the events of Novo Mundo (2017). In addition to the spoilers, the TV news also daily publishes the summaries of the six o'clock soap opera.
---
Learn all about the upcoming chapters of soap operas with the Noveleiros podcast
Subscribe to the channel TV news on YouTube and watch videos with revelations of what will happen in Nos Tempos do Imperador and other soap operas.
.