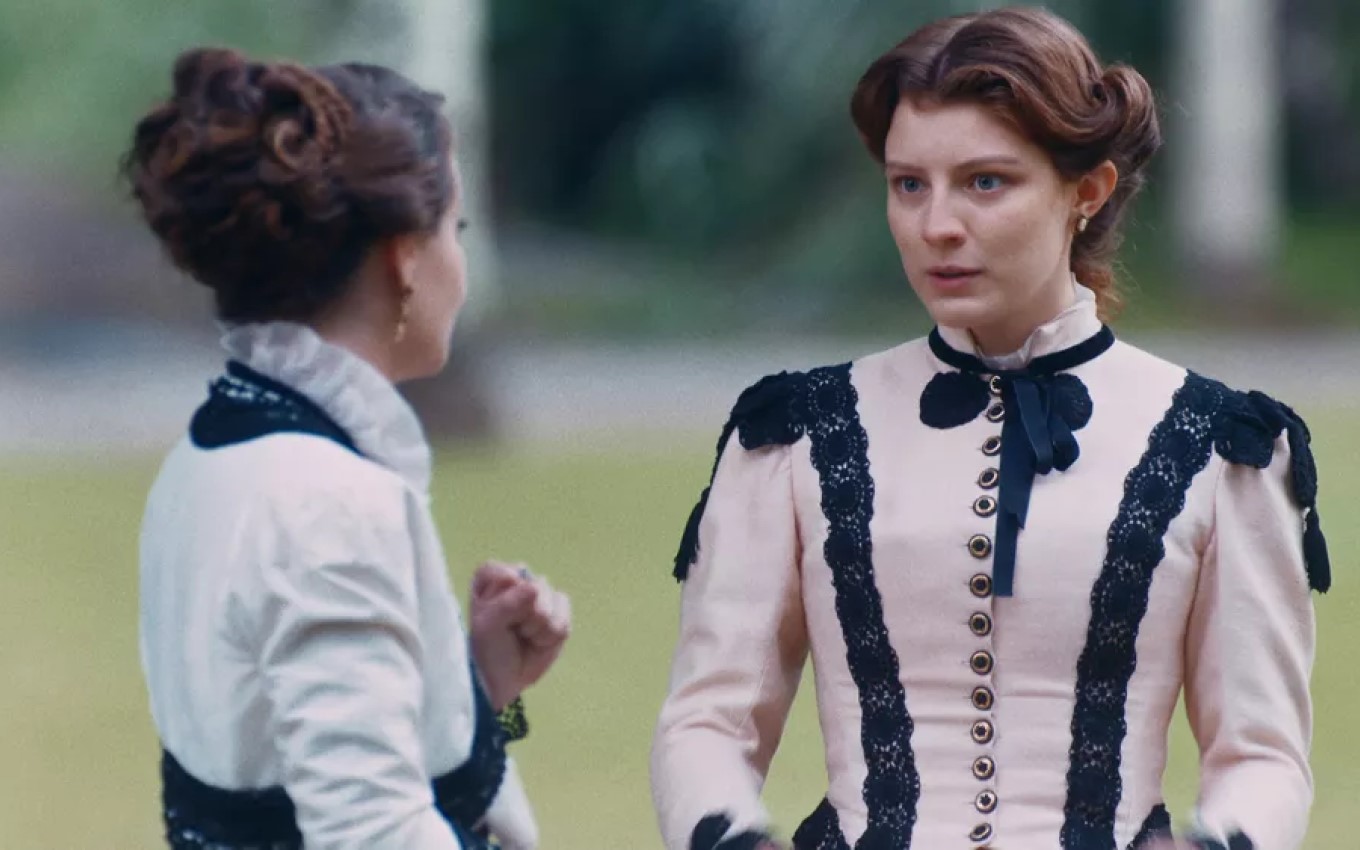 Isabel (Giulia Gayoso) and Leopoldina (Bruna Griphao) will discuss in Nos Tempos do Imperador. The heiress to the throne of Dom Pedro 2° (Selton Mello) will disapprove of her sister's romance with Bernardinho (Gabriel Fuentes) and will threaten to tell about the flirtation to their mother in the telenovela at 6 pm on Globo.
Bruna Griphao's character refuses to be the victim of an arranged and loveless marriage. In fact, the princess wants to travel the world and have an experience completely different from the one she is destined to live at court. Upon meeting Lota's son (Paula Cohen), she was courted right away.
In scene that will aired this Saturday (9), the bon vivant will visit the youngest of Tereza Cristina (Leticia Sabatella) at Quinta da Boa Vista. Slyly, Leopoldina will play a trick on the boy right at the time of the first kiss: "A guard! Run away, quickly!" he will say, laughing.
Bernardinho will run desperately, and Isabel will watch everything in disbelief. She has already warned her sister about the impossibility of relating to commoners. "Are you enjoying him, Dina? Really?", the young woman will question, who will threaten to tell the empress about the prank.
Leopoldina will laugh at Isabel's suspicion of being in love with the bumbling boy. However, she will be serious when she says that she would stop talking to the young woman if she was snitched. "If you do that, we're broken, forever!"
The only new Globo soap opera on the air, Nos Tempos do Imperador takes place around 40 years after the events of Novo Mundo (2017). In addition to the spoilers, the TV news also daily publishes the summaries of the six o'clock soap opera.
---
Learn all about the upcoming chapters of soap operas with the Noveleiros podcast
Listen to "#77 – Luísa makes a big revelation to Pilar in Nos Tempos do Imperador" on Spreaker.
---
Subscribe to the channel TV news on YouTube and watch videos with revelations of what will happen in Nos Tempos do Imperador and other soap operas.
.