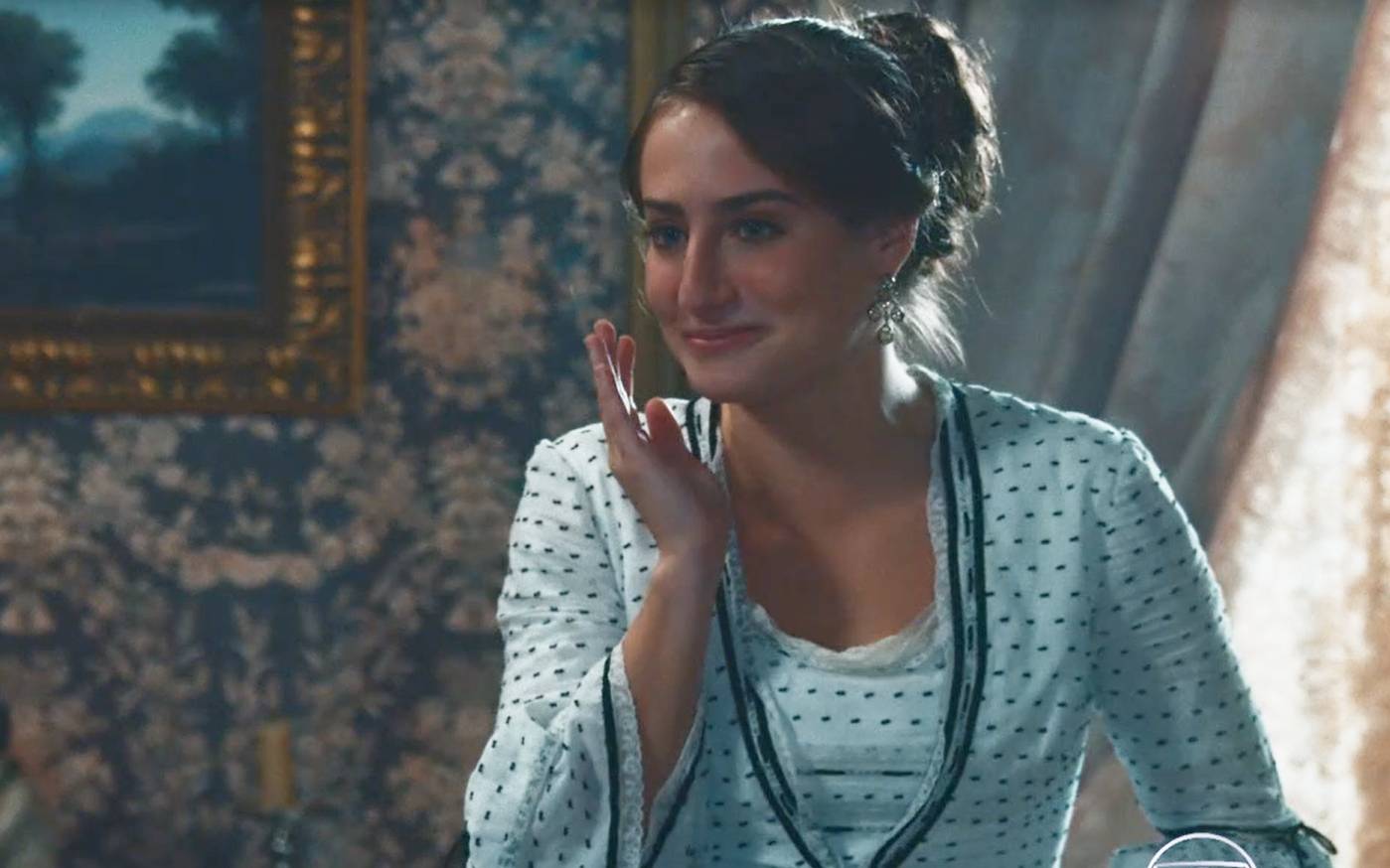 After so much complaining, Leopoldina (Bruna Griphao) will bite her tongue in In Times of the Emperor. The princess, who even blackmailed Luísa (Mariana Ximenes) into not having to get married, will fall in love with Luís Augusto (Gil Coelho), one of Isabel's (Giulia Gayoso) suitors. The young woman will even "put a hole in the eye" of her sister when she almost kissed the boy in the six o'clock soap opera.
No chapter set to air on October 21st, the two will be on a horseback ride, while the European prince will admire the landscape.
"This place reminds me of a painting by Rugendas I saw at an exhibition in Munich a few years ago, and which left me stunned by
splendor of the Brazilian landscape! Every day I am more enchanted with the beauties that I discover in this country", will say the young European.
The youngest daughter of Dom Pedro 2º (Selton Mello) will then ask if he is interested in a little more emotion. "Emotion?" the nobleman will question, confused. "I doubt he can beat me!" the girl will say, who will run off with her horse.
The two will run a race through the fields, and Leopoldina will emerge victorious. "Sorry for the humiliation!" will joke the rebel princess, laughing.
Climate of romance
Luís Augusto will try to maintain his pose and will say that he just wanted to be cordial when he lost to a girl. "Don't kid yourself, your highness, you only won because
I left. Chivalry demands it," will nail the starch.
The prince will help her off her mount. At that moment, the girl will have an imbalance and fall into his lap. The two will have their faces almost pressed together and will look at each other intensely, about to kiss.
In real life, Leopoldina actually ended up married to Luís Augusto, while his cousin Gastão, played by Daniel Torres in Alessandro Marson's Thereza Falcão plot, went up to the altar with Isabel.
The only new Globo soap opera on the air, Nos Tempos do Imperador takes place around 40 years after the events of Novo Mundo (2017). In addition to the spoilers, the TV news also daily publishes the summaries of the six o'clock soap opera.
---
Learn all about the upcoming chapters of soap operas with the Noveleiros podcast
Listen to "#78 – Pilar Goes From Hell to Heaven in In Times of the Emperor!" on Spreaker.
---
Subscribe to the channel TV news on YouTube and watch videos with revelations of what will happen in Nos Tempos do Imperador and other soap operas.
.