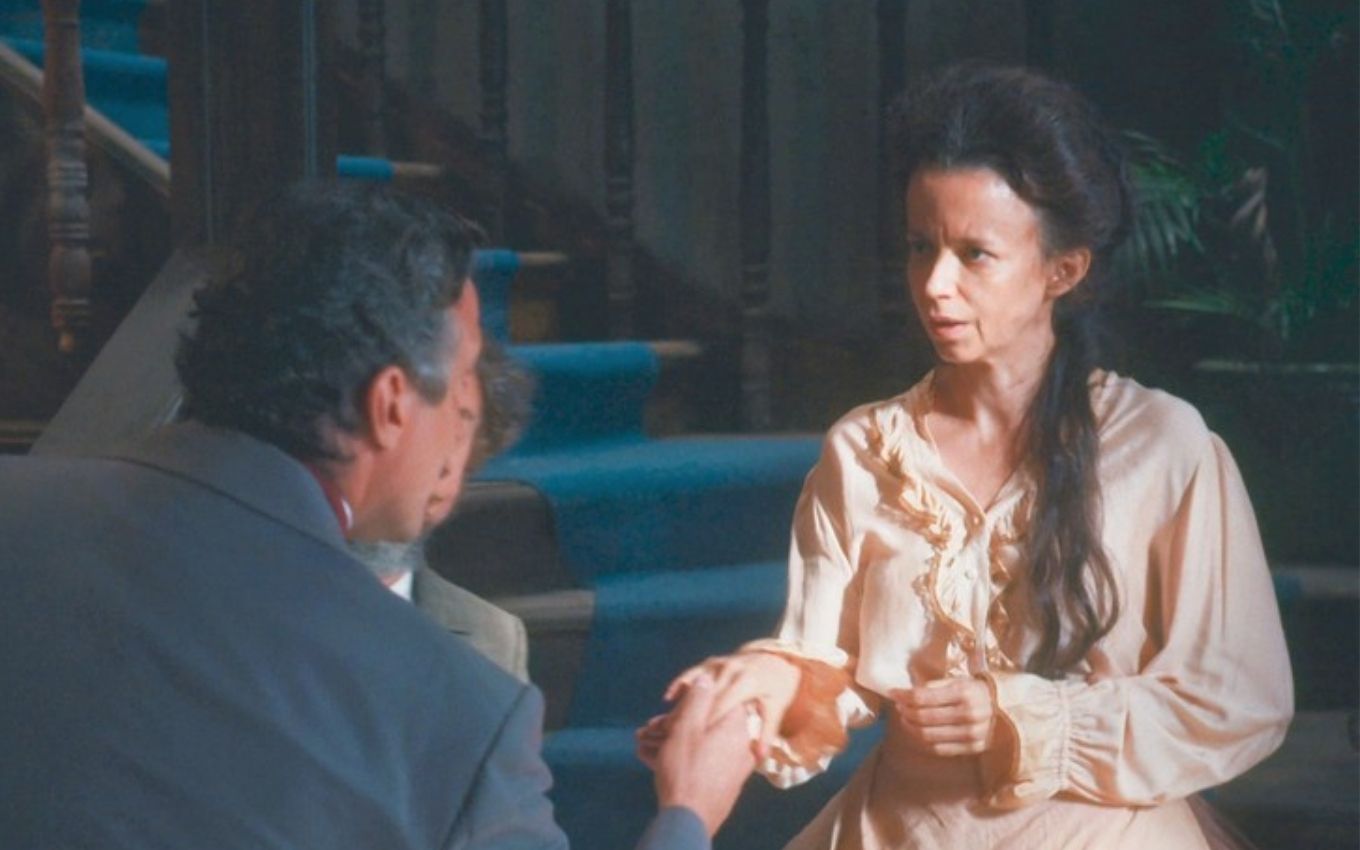 Quinzinho (Augusto Madeira) will have a rival in Nos Tempos do Imperador. Alberto (Carlos Bonow) will appear on Globo's six o'clock soap opera to dispute the heart of Clemência (Dani Barros). The heartthrob musician will stay at the Perequeté casino hotel and stir the feelings of Prisca's (Maria Carolina Basilio) and Hilário (Theo de Almeida) mother.
In the scenes planned to air in this Wednesday's chapter (22), Alberto will arrive at the hotel and will be enchanted by the manager of the place. The handsome guest will hit Clemência in front of Quinzinho. "Then miss…", he will say, smiling and kissing the woman's hand.
"Lady, unfortunately. Clemência, manager and also the chambermaid, receptionist, cleaning lady, cook, laundress, slave", she will correct. "Don't notice, she's a rogue, she's always making fun of it", will minimize the husband. "And besides, I'm also the mother of these little angels", will add Pilar's friend (Gabriela Medvedovski) about the children, who will run by.
In the sequence, the character of Dani Barros will ask his companion to take the guest's bags to the room. He, however, will claim that he is too busy and will hand the mission over to the woman. Faced with the scene, Alberto will refuse help and will take the luggage himself.
"Not at all. You're a lady," the client will claim, delighting Clemencia. "Lady, I…", she will say embarrassed. She will straighten her hair to accompany you into the room.
The only new Globo soap opera on the air, Nos Tempos do Imperador takes place around 40 years after the events of Novo Mundo (2017). In addition to the spoilers, the TV news also daily publishes the summaries of the six o'clock soap opera.
---
---
Learn all about the upcoming chapters of soap operas with the Noveleiros podcast
Subscribe to the channel TV news on YouTube and watch videos with revelations of what will happen in Nos Tempos do Imperador and other soap operas.
.