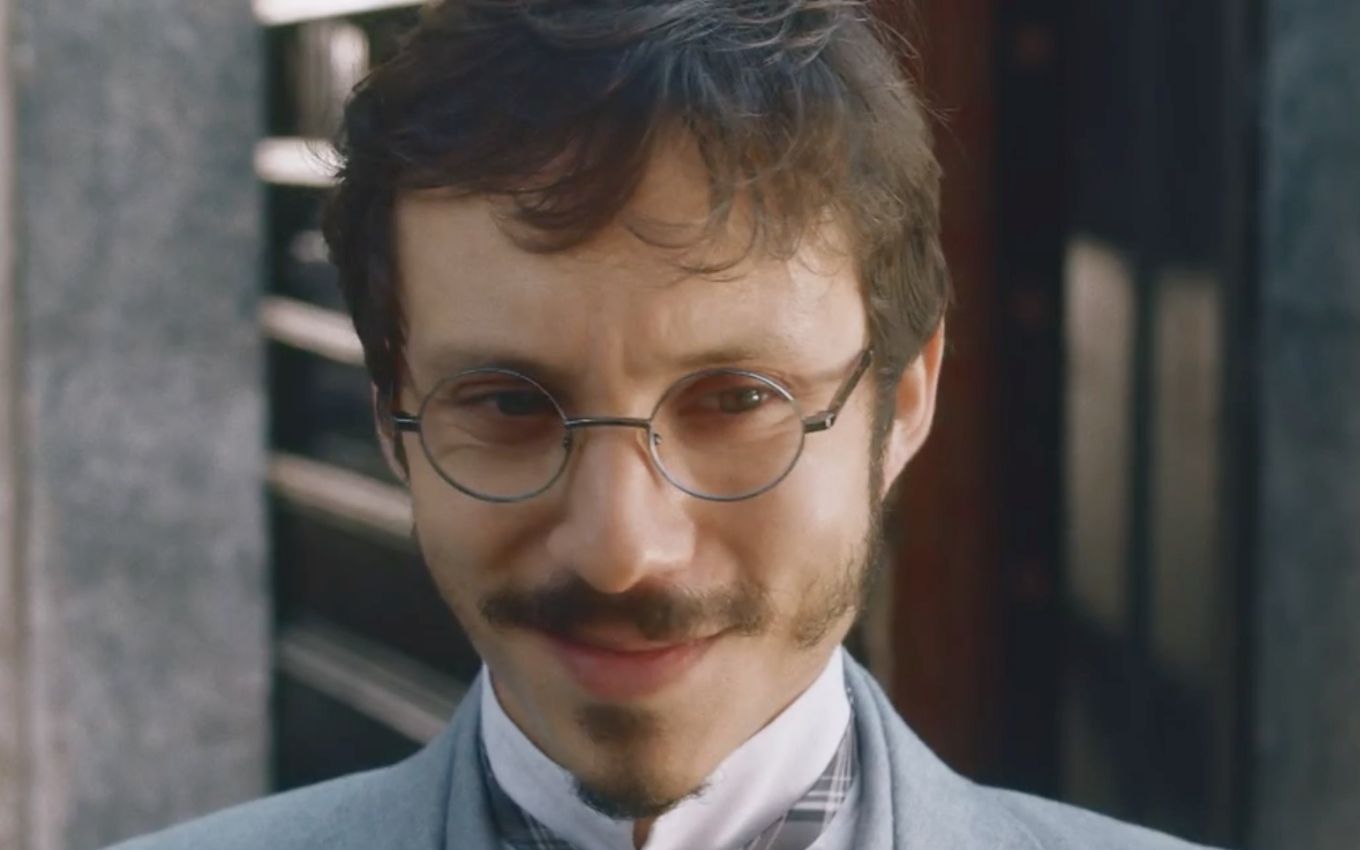 Nélio (João Pedro Zappa) will step over Tonico (Alexandre Nero) and will declare himself for Dolores (Daphne Bozaski) in Nos Tempos do Imperador. Even being the deputy's right-hand man, the advisor will write a letter to his friend. The boy will confess that he is in love with her.
The young man will take the initiative in this Friday's chapter (8). "I don't stop or want to stop thinking about the first time I saw you. The most precious feeling in my chest was born there, and I preserve it to last for eternity", writes Nélio.
The record, however, will not reach the hands of Pilar's sister (Gabriela Medvedovski). Bernardinho (Gabriel Fuentes) will steal the letter right after his relative finishes it: "Nélio! Are you in love?", the faker will question.
"No! I just… I just imagined what a girl would like to read," the advisor will retort, not daring to tell the truth. The hustler, on the other hand, will take advantage of the jokes to get closer to Leopoldina (Bruna Griphão): "Tomorrow I'll have it delivered to Thursday", he will decide.
The character played by João Pedro Zappa will wither with his brother's crime and will question when he will return to the sea. He doesn't know that Bernardinho gave up his career as a naval officer.
"I'm off! But I'll be boarding soon," will lie the tax, already leaving the scene to deliver Dolores' letter to Leopoldina.
The only new Globo soap opera on the air, Nos Tempos do Imperador takes place around 40 years after the events of Novo Mundo (2017). In addition to spoilers, the TV news also daily publishes the summaries of the six o'clock soap opera.
---
Learn all about the upcoming chapters of soap operas with the Noveleiros podcast
Listen to "#77 – Luísa makes a big revelation to Pilar in Nos Tempos do Imperador" on Spreaker.
Subscribe to the channel TV news on YouTube and watch videos with revelations of what will happen in Nos Tempos do Imperador and other soap operas.
.