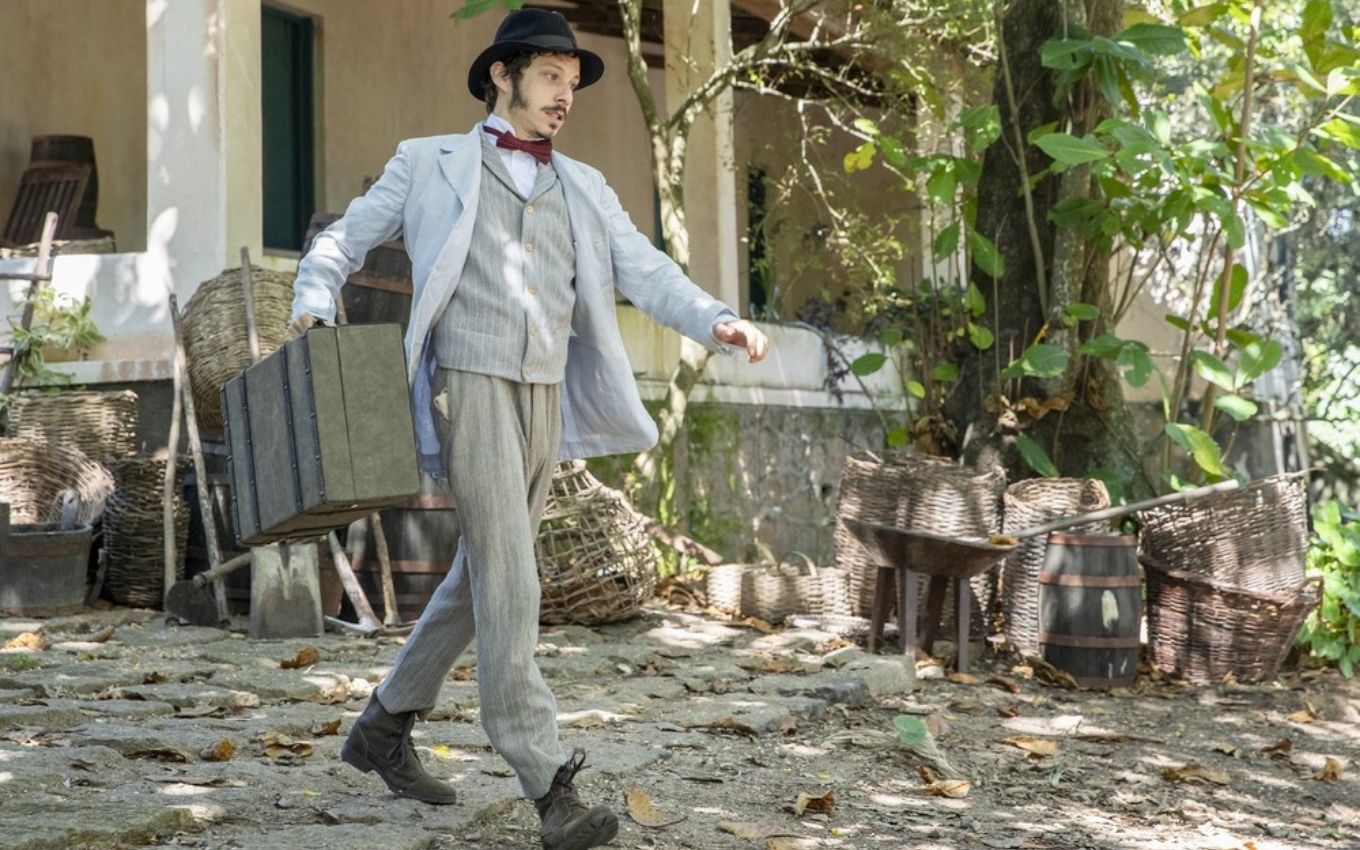 In Nos Tempos do Imperador, Nélio (João Pedro Zappa) will discover that he was promised in marriage by Lota (Paula Cohen) and Batista Pindaíba (Ernani Moraes). The lawyer will not like his parents' plan at all and will try to flee the family farm, in Pindamonhangaba, in the six o'clock soap opera on Globo.
In the scenes that will air from the chapter this Thursday (2), the Pindaíba couple will ask Tonico's right-hand man (Alexandre Nero) to marry the notary's daughter to regularize the land in the region. The lawyer, however, will not be excited about the bride, Nonarica (the actress's name was not disclosed).
"Maybe because I don't want to, because nobody told me anything about it, nor asked if…", the boy will claim, surprised. The grileiros will not accept the heir's justification. "He marries the notary's daughter, she dislodges, he registers the farm and everyone is happy", will recommend the mother.
"Nélio, one hand washes the other," added Lota. Determined to get out of marriage, Tonico Rocha's best friend will try to flee his parents' farm at all costs.
The only new Globo soap opera on the air, Nos Tempos do Imperador takes place around 40 years after the events of Novo Mundo (2017). In addition to spoilers, the TV news also daily publishes the summaries of the six o'clock soap opera.
---
Learn all about the upcoming chapters of soap operas with the Noveleiros podcast
Hear "#72 – Angel and Alex have explosive encounter in Secret Truths!" on Spreaker.
---
Subscribe to the channel TV news on YouTube and watch videos with revelations of what will happen in Nos Tempos do Imperador and other soap operas.
.