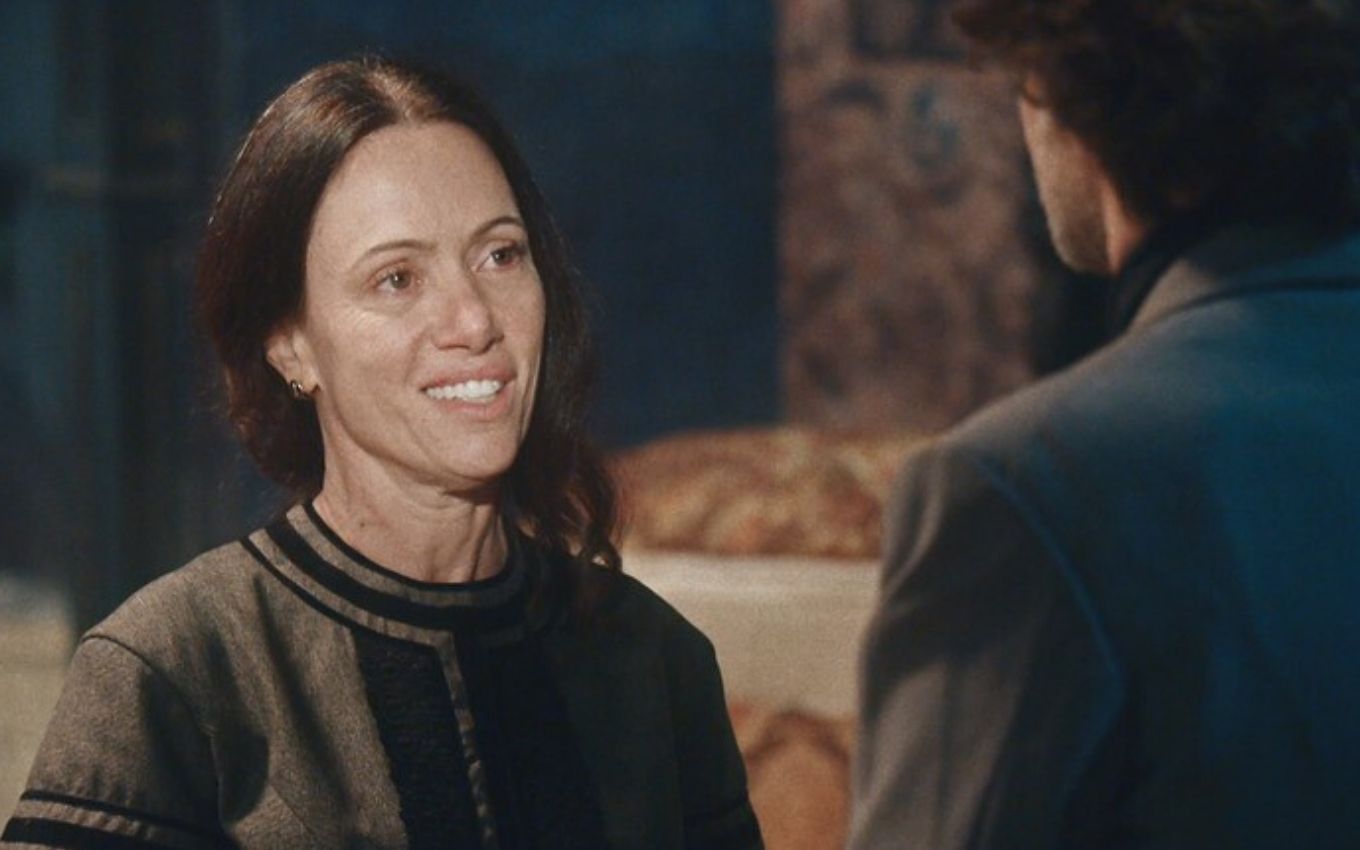 Nino (Raffaele Cassucio) will seduce Celestina (Bel Kutner) to extract the secrets of Dom Pedro 2º (Selton Mello) in Nos Tempos do Imperador. The journalist will be encouraged by his boss, Tonico Rocha (Alexandre Nero), to pretend to be interested in Teresa Cristina's (Leticia Sabatella) lady-in-waiting in Globo's six o'clock soap opera.
It will all start when the empress lets slip in front of Nino that Pedro feared the attack from another country, not England. The reporter for the newspaper O Berro will insist on knowing more, but the monarch will soon change the conversation. He will then seek out Celestina for insider information in the scenes set to air in this Saturday's chapter (9).
Later, the boy will appear telling Tonico what he heard. "The empress tried to change the conversation! Brazil is being threatened by a neighboring country. Argentina, Uruguay? And the emperors are keeping a secret", the journalist will tell the villain.
Playback/TV Globo
The deputy will soon come up with a plan. "Try to get closer, become intimate with the spinster and extract this information: who is threatening Pedroca?", the scoundrel will order. "You can count on me," the reporter will agree.
The only new Globo soap opera on the air, Nos Tempos do Imperador takes place around 40 years after the events of Novo Mundo (2017). In addition to the spoilers, the TV news also daily publishes the summaries of the six o'clock soap opera.
---
Learn all about the upcoming chapters of soap operas with the Noveleiros podcast
Listen to "#77 – Luísa makes a big revelation to Pilar in Nos Tempos do Imperador" on Spreaker.
Subscribe to the channel TV news on YouTube and watch videos with revelations of what will happen in Nos Tempos do Imperador and other soap operas.
.