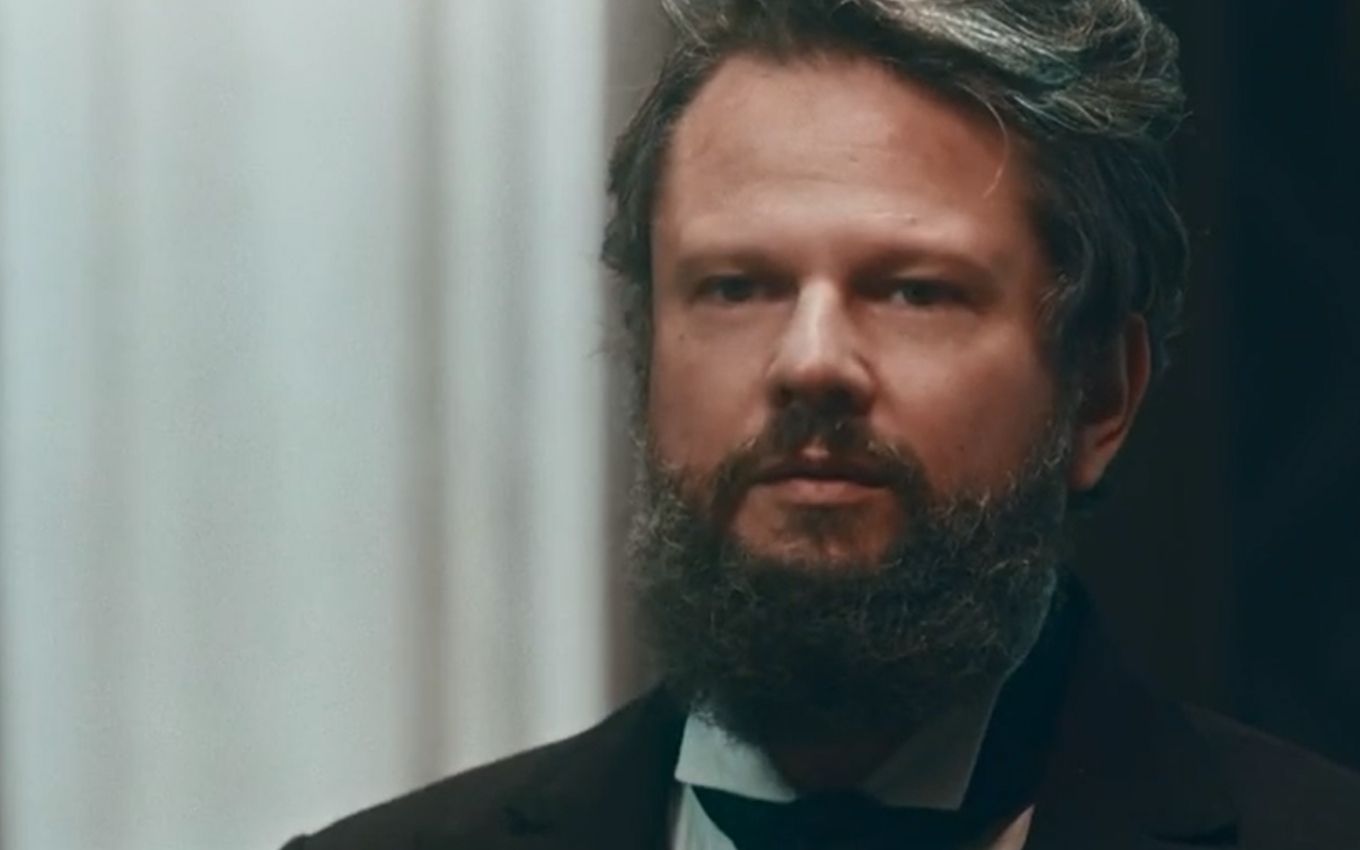 Inconvenient and clueless, Tonico Rocha (Alexandre Nero) will invite himself to dinner at the palace of Dom Pedro 2º (Selton Mello) with princes Augusto (Gil Coelho) and Gastão (Daniel Torres) in Nos Tempos do Imperador. The villain, however, will fall off his horse and will be solemnly ignored by the monarch in Globo's six o'clock soap opera.
In scenes planned to air on the this Saturday's chapter (16), the owner of the newspaper O Berro will revolt when he learns in the Chamber of Deputies that Isabel (Giulia Gayoso) will marry a nobleman from another country. "The future of Brazil may be in the hands of a prince consort! A foreigner! It remains to be seen which of the two brats it will be. Because that's what they are, two boys," the politician will say, inflaming the other parliamentarians.
After the emperor's announcement of the future marriage of the heiress to the throne, Dolores' husband (Daphne Bozaski) will continue mumbling around with his allies. Until a while later, the villain will hear the monarch in a conversation with Caxias (Jackson Antunes). "I won't give up your presence at dinner," Pedro will tell his friend.
Tonico, who had spoken ill of the Emperor a few minutes earlier, will approach with open arms. "Majesty", will mock the evil one, in a sympathetic way. "How are you, deputy?", asked Teresa Cristina's husband (Leticia Sabatella). "I make a point of greeting your majesty in advance on the future marriage of our future empress," the politician will reply.
"Thank you," Peter counters. "And the reception? I've already had a new outfit made!
Is there going to be dinner?", asks Pilar's ex-fiancé (Gabriela Medvedovski). Pedro will only mock with a smirk and leave with Caxias. "Someone just invited himself", the military will release. "Let him wait seated", he will say the emperor over the arch-rivals.
The only new Globo soap opera on the air, Nos Tempos do Imperador takes place around 40 years after the events of Novo Mundo (2017). In addition to the spoilers, the TV news also daily publishes the summaries of the six o'clock soap opera.
---
Learn all about the upcoming chapters of soap operas with the Noveleiros podcast
Listen to "#78 – Pilar Goes From Hell to Heaven in In Times of the Emperor!" on Spreaker.
Subscribe to the channel TV news on YouTube and watch videos with revelations of what will happen in Nos Tempos do Imperador and other soap operas.
.