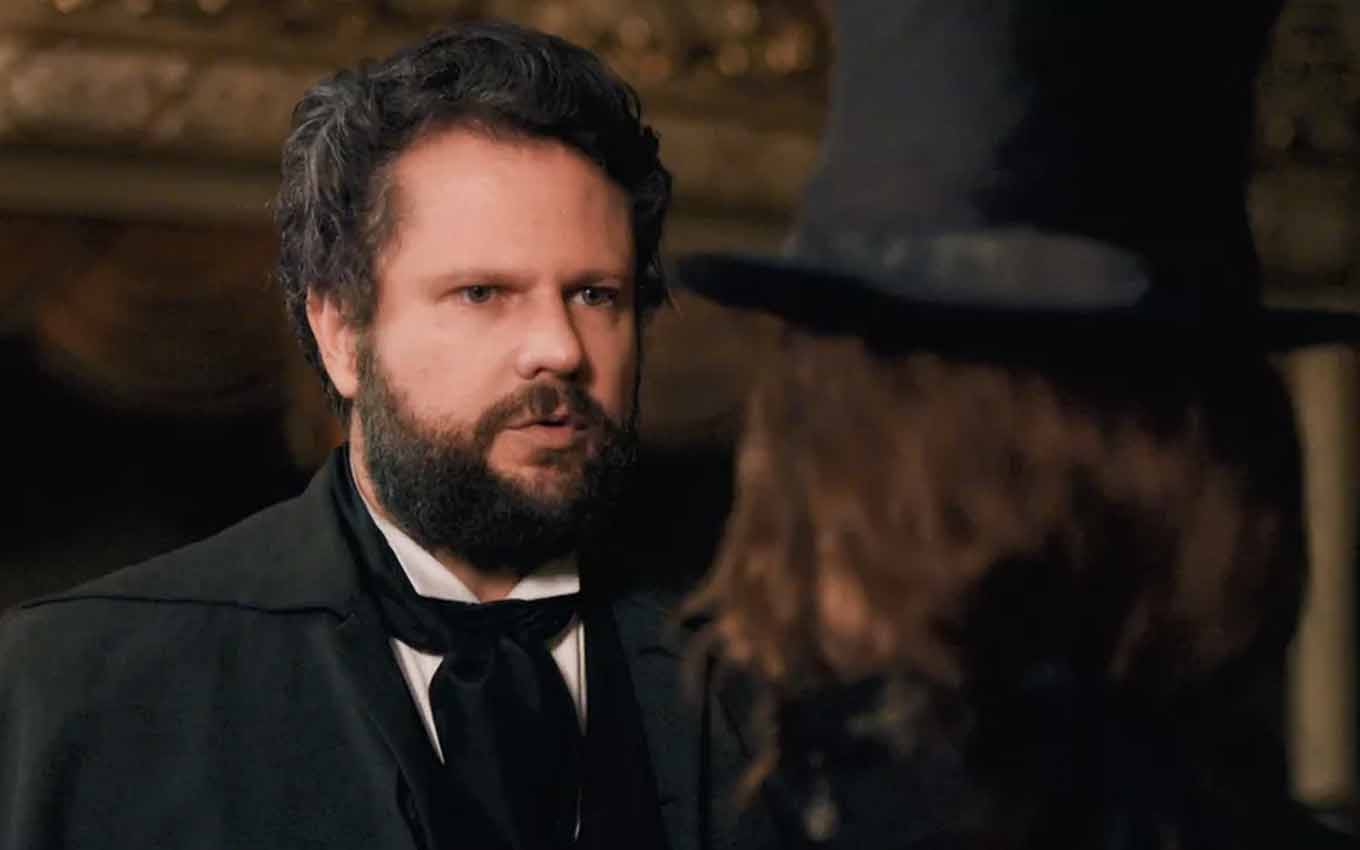 Pedro (Selton Mello) will feel an orphan after Lourdes (Lu Grimaldi) leaves in Nos Tempos do Imperador. The nobleman will not be able to hold back tears when saying goodbye to the housekeeper, who raised him as a son after Leopoldina's death (Letícia Colin). "Many times, you were the only friend with whom I was able to open my heart," he will lament in the Globo telenovela.
One of the oldest employees at Quinta da Boa Vista, the maid was the lady-in-waiting of the Archduchess of Austria in Novo Mundo (2017). She also complied with a request made by the noblewoman on her deathbed, taking care of the crown prince alone since he was just five years old,
Lourdes will feel bad when serving Pedro a slice of cakein the scenes that will be shown this Saturday (11)in the serials by Alessandro Marson and Thereza Falcão. In desperation, the monarch will spare no effort or resources to save the baroness of Seropédica — a title of nobility he won for his loyalty to the royal family.
"I didn't want to be too much trouble", the lady will lament in her final minutes of life. "Since when is staying with you a job? I'm happy to be able to take care of my mistress, who has always been so dedicated to me", will console the sovereign.
"I promised Dona Leopoldina on her deathbed that I would take care of her majesty and her sisters with all my…" she will say, when interrupted by a fit of coughing. "You fulfilled your promise with praise. For me, you were more than my 'ba, you were the mother I ran to whenever I needed a lap", confesses the emperor.
Lourdes (Lu Grimaldi) in the six o'clock soap opera
Heartbroken
With tears in his eyes, the protagonist played by Selton Mello will open his heart and thank Lourdes for having made a difference in his life:
Many times, you were the only friend I could open my heart to. As when Teresa [Leticia Sabatella] landed in Brazil, both of us already married by proxy, and I came across a girl who in no way touched my heart. And you knew how to calm my spirit. Thanks to you I found the strength to fulfill my duty as emperor without feeling the most miserable of men.
"His majesty, the emperor. Since he was five years old, that was how everyone treated him. But for me, he was always my boy and he still is", concluded Lourdes, as he uttered his last words in Pedro's arms.
The only new Globo soap opera on the air, Nos Tempos do Imperador takes place around 40 years after the events of Novo Mundo (2017). In addition to the spoilers, the TV news also daily publishes the summaries of the six o'clock soap opera.
---
Learn all about the upcoming chapters of soap operas with the Noveleiros podcast
Listen to "#73 – José Alfredo finds out Maurílio is dead in Império!" on Spreaker.
---
Subscribe to the channel TV news on YouTube and watch videos with revelations of what will happen in Nos Tempos do Imperador and other soap operas.
.