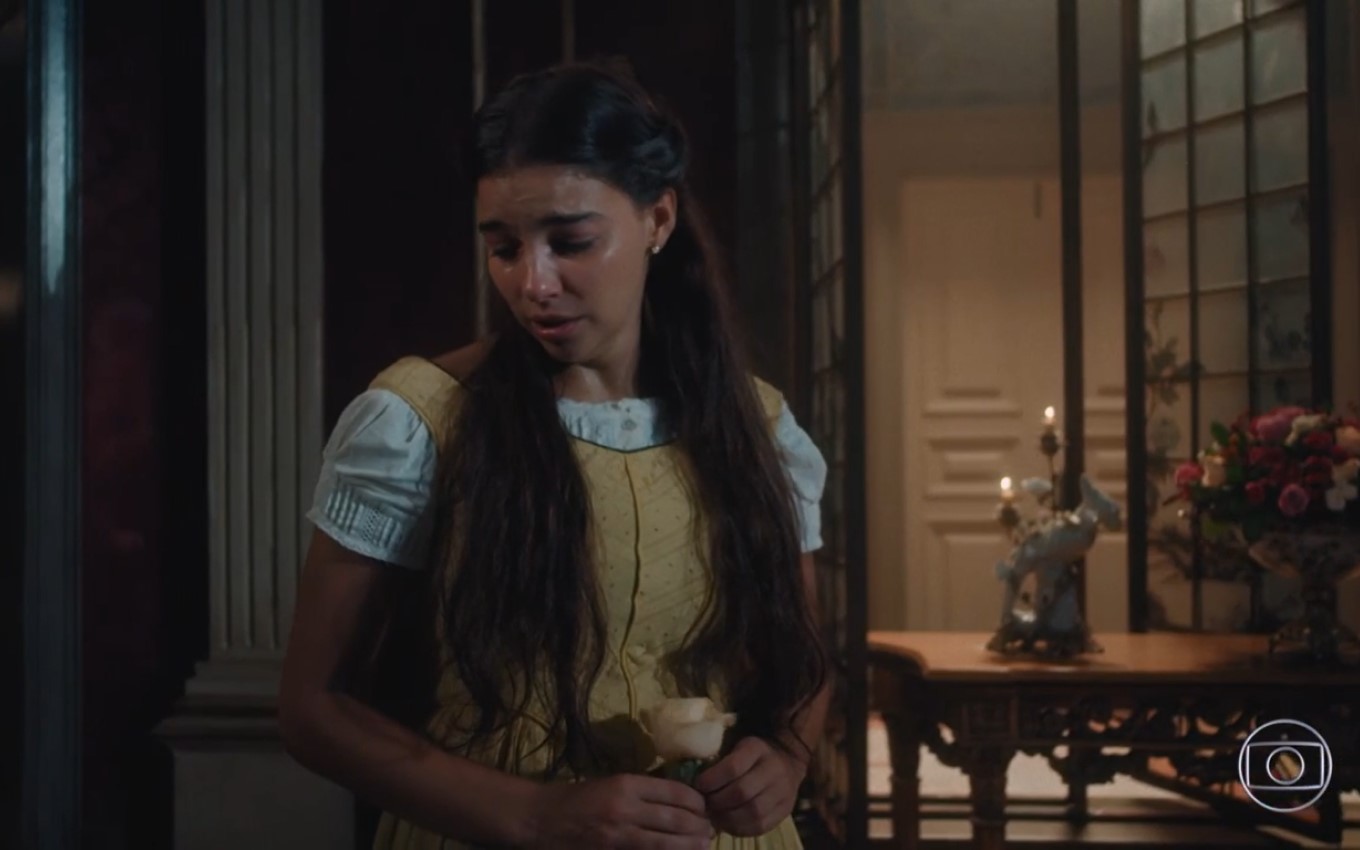 Pilar (Gabriela Medvedovski) will receive the news she's always been waiting for in In Times of the Emperor. The young dreamer will discover through Teresa Cristina (Leticia Sabatella) that she was accepted to study Medicine in Boston, USA. Despite the happiness, the fiancée of Jorge/Samuel (Michel Gomes) will take a fright because of the inopportune moment for a drastic change in the telenovela at six on Globo.
Eudoro's daughter (José Dumont) fell in love with Michel Gomes' character from the first moment she saw him and saved his life. Since then, the couple has faced some challenges, such as Zayla's (Alana Cabral's) jealousy, but they stayed together. The lovebirds will mark the wedding date in the next chapters.
In a scene that will air this Saturday (11), Pilar will be surprised by a novelty. "Pilar, you did it! You can make your biggest dream come true, you go to Boston Medical School", will announce the empress. The woman from Bahia will be thrilled with the news, but will soon come to her senses and realize that she has no money to cover expenses such as monthly fees and tickets.
Pedro's wife (Selton Mello) will explain that she won a scholarship and will have a stipend to support herself. "Really? Then it's even better than I could have dreamed! Thank you! Even if I live a hundred years I can be grateful for what you and the emperor are doing for me", she will thank, who will soon see her love plans ruined.
Dolores' sister (Júlia Freitas) will tell Teresa that she intends to travel with Samuel and teach him to speak English. However, the noblewoman, who will have negotiated the girl's stay in a convent, will give her friend a reality check. "Unfortunately, Pilar, you'll have to choose between marrying Samuel or studying Medicine," he'll shoot.
The future first doctor in Brazil will tell Samuel the news she received, and he will encourage her to follow her dream. It will still ensure that you will wait for her. Gabriela Medvedovski's character will move abroad and will return years after graduating from the Alessandro Marson and Thereza Falcão series.
The only new Globo soap opera on the air, Nos Tempos do Imperador takes place around 40 years after the events of Novo Mundo (2017). In addition to spoilers, the TV news also daily publishes the summaries of the six o'clock soap opera.
---
Learn all about the upcoming chapters of soap operas with the Noveleiros podcast
Listen to "#73 – José Alfredo finds out Maurílio is dead in Império!" on Spreaker.
---
Subscribe to the channel TV news on YouTube and watch videos with revelations of what will happen in Nos Tempos do Imperador and other soap operas.
.