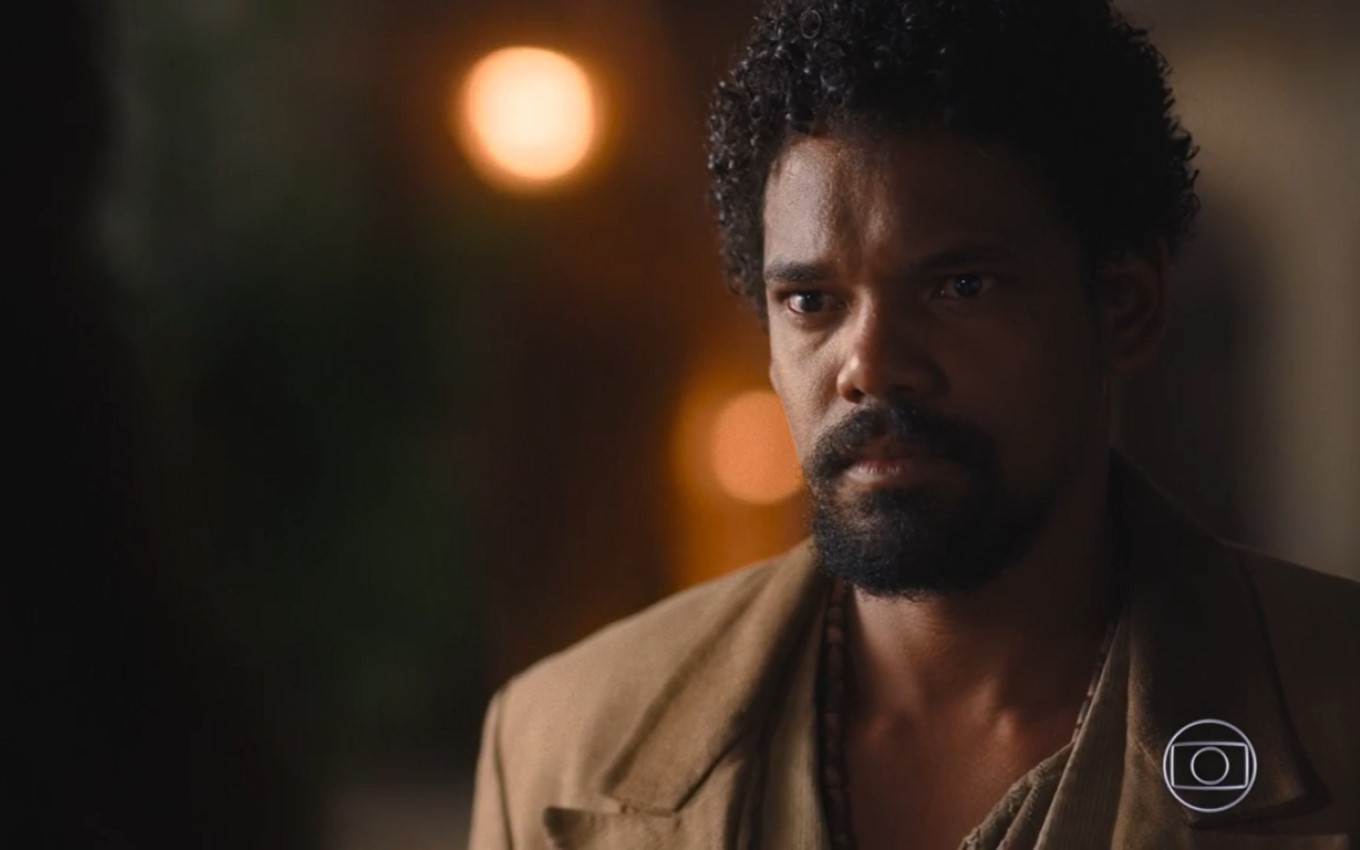 Samuel (Michel Gomes) will come to the rescue of a stray bullet victim and will despair when he realizes that it is Pilar (Gabriela Medvedovski) in In Times of the Emperor. The engineer will find his ex-fiancée unconscious and bloody and will try to save her life on Globo's six o'clock soap opera.
The character of Michel Gomes was already assisted by the first doctor in Brazil in a moment of despair, and now it will be time for the two to switch roles. When he fled from Ambrósio's plantation (Roberto Bomfim), the former slave was seriously injured and was lucky enough to meet Eudoro's eldest daughter (José Dumont).
In addition to treating him, she introduced him to Luísa (Mariana Ximenes), who welcomed him, renamed him and took him far away from the Recôncavo Baiano. This time, she is the one who will be involved in a police chase and will bleed to death on the ground, alone.
In scene that will aired this Tuesday (12), Pilar will be hit by a bullet fired by Borges (Danilo Dal Farra), which misses the aim. The official will try to hit Guebo (Maicon Rodrigues), who will steal all the money he will have made at Quinzinho's casino (Augusto Madeira).
Gabriela Medvedovski and Michel Gomes
Hearing the shot, Samuel will run to help the victim and will go into shock when he sees the great love of his life passed out in the middle of the street. "Pilar!" he will shout.
The only new Globo soap opera on the air, Nos Tempos do Imperador takes place around 40 years after the events of Novo Mundo (2017). In addition to the spoilers, the TV news also daily publishes the summaries of the six o'clock soap opera.
---
Learn all about the upcoming chapters of soap operas with the Noveleiros podcast
Listen to "#78 – Pilar Goes From Hell to Heaven in In Times of the Emperor!" on Spreaker.
---
Subscribe to the channel TV news on YouTube and watch videos with revelations of what will happen in Nos Tempos do Imperador and other soap operas.
.