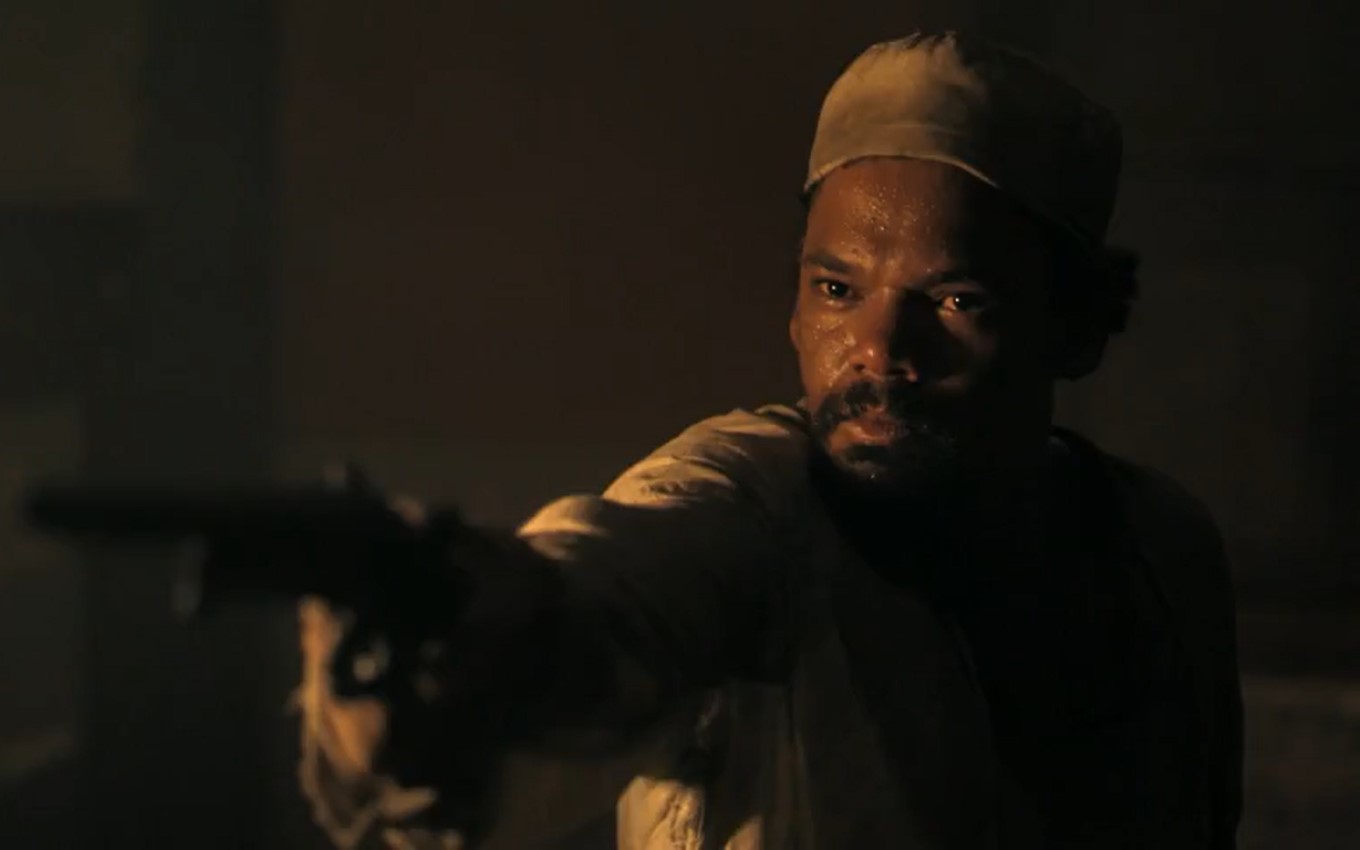 Jorge/Samuel (Michel Gomes) will be beaten cowardly in Nos Tempos do Imperador. Abena (Mary Sheila) and Baltazar (Alan Rocha) will have disappeared, and the musician from Globo's six o'clock soap opera will be sure that Borges (Danilo Dal Farra) will be involved in the disappearance. He'll confront the policeman, but he'll be in trouble.
No chapter slated to be aired this Friday (4), Pilar's boyfriend (Gabriela Medvedovski) will demand to know the whereabouts of the two friends. "I'm not kidding, Borges! Either you tell me what you did with Baltazar and Abena, or…", the boy will say, who will be interrupted by the villain.
Borges will try to draw his weapon, but will end up surprised by Samuel, who will manage to take it out of the jerk's hands. "Speak up, coward! What did you do to my friends?", asks Luisa's protege (Mariana Ximenes), while pointing his revolver.
However, he will not notice the presence of two other men in the place, who will hit him from behind and take him to the ground. "I'm going to give you the lesson you deserve!", Borges fired. The three will beat Samuel, who will lie on the ground, unconscious and bleeding.
One of the police's two henchmen will suggest they kill the boy, but the bad guy will stop him. "Better not. This one is a protégé of the emperor. I don't want a problem. Leave him there," Borges will say. The three will then leave.
Lupita (Roberta Rodrigues), who will be in hiding, will approach Samuel and will be shocked by the scene. The young man will be rescued by her and Olu (Rogério Brito). They will take you to a safe place. "You didn't have to go after Borges, and on your own too. Look at your state!", the leader of Little Africa will rebuke.
The only new Globo soap opera on the air, Nos Tempos do Imperador takes place around 40 years after the events of Novo Mundo (2017). In addition to the spoilers, the TV news also daily publishes the summaries of the six o'clock soap opera.
---
Learn all about the upcoming chapters of soap operas with the Noveleiros podcast
Hear "#72 – Angel and Alex have explosive encounter in Secret Truths!" on Spreaker.
---
Subscribe to the channel TV news on YouTube and watch videos with revelations of what will happen in Nos Tempos do Imperador and other soap operas.
.