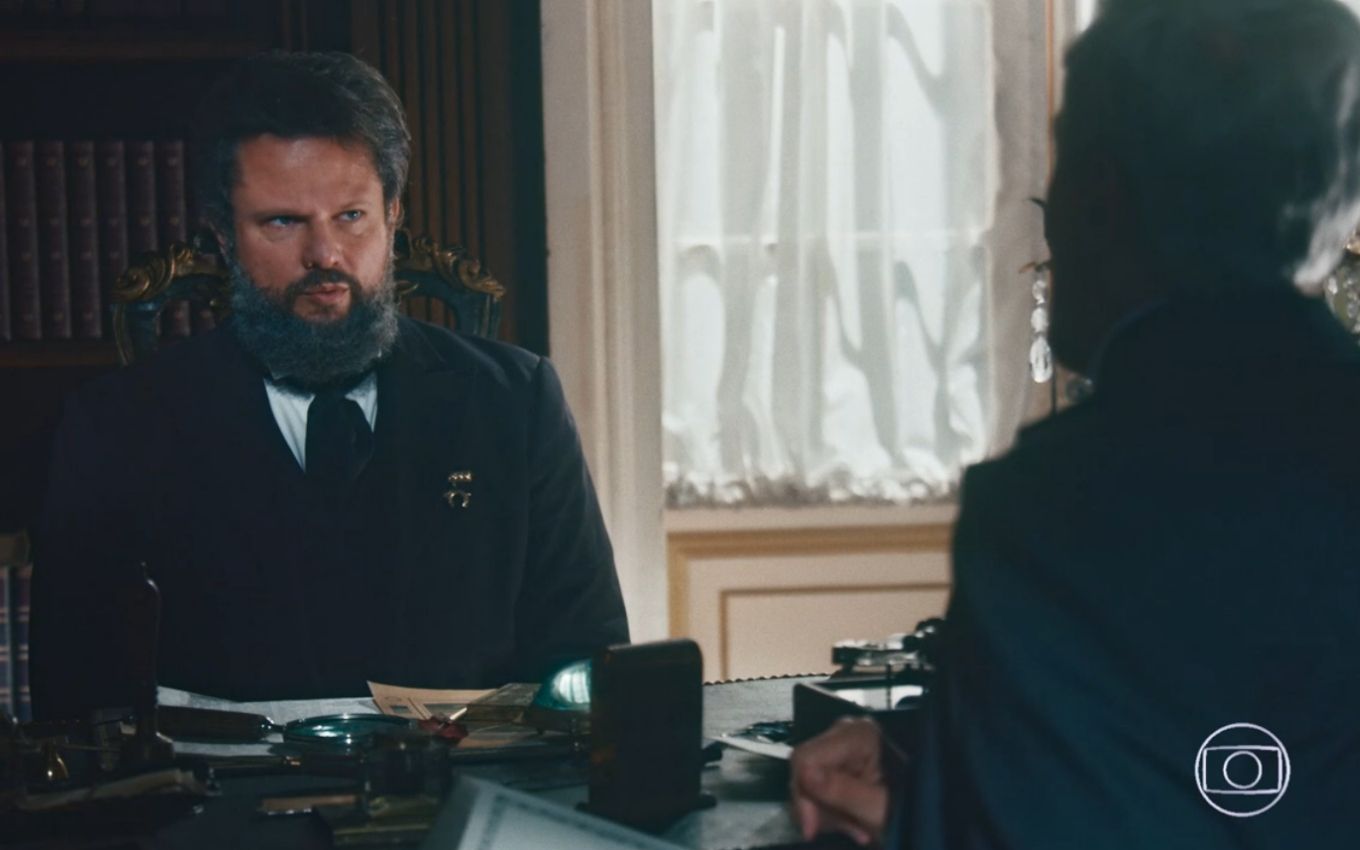 Check out the summary of the next chapter of Nos Tempos do Imperador, a six o'clock soap opera on Globo, which airs this Friday (8):
Pilar tells Samuel that she knows he still loves her. Guebo declares himself to Zayla and kisses her. Samuel and Zayla are stirred, but move away from Pilar and Guebo. Teresa and Celestina are suspicious when Isabel tells of Luísa's indisposition. Teresa comforts Luisa.
Caxias warns Pedro about a possible attack by England on Brazil. Everyone fears a possible war between the two countries. Pedro discovers that England attacked Brazilian ships on the high seas.
Click here for summaries of upcoming chapters of In Times of the Emperor.
---
The chapters of Nos Tempos do Imperador are provided by Globo and are subject to change without notice
---
Subscribe to the channel TV news on YouTube and watch videos with revelations of what will happen in Nos Tempos do Imperador and other soap operas.
.