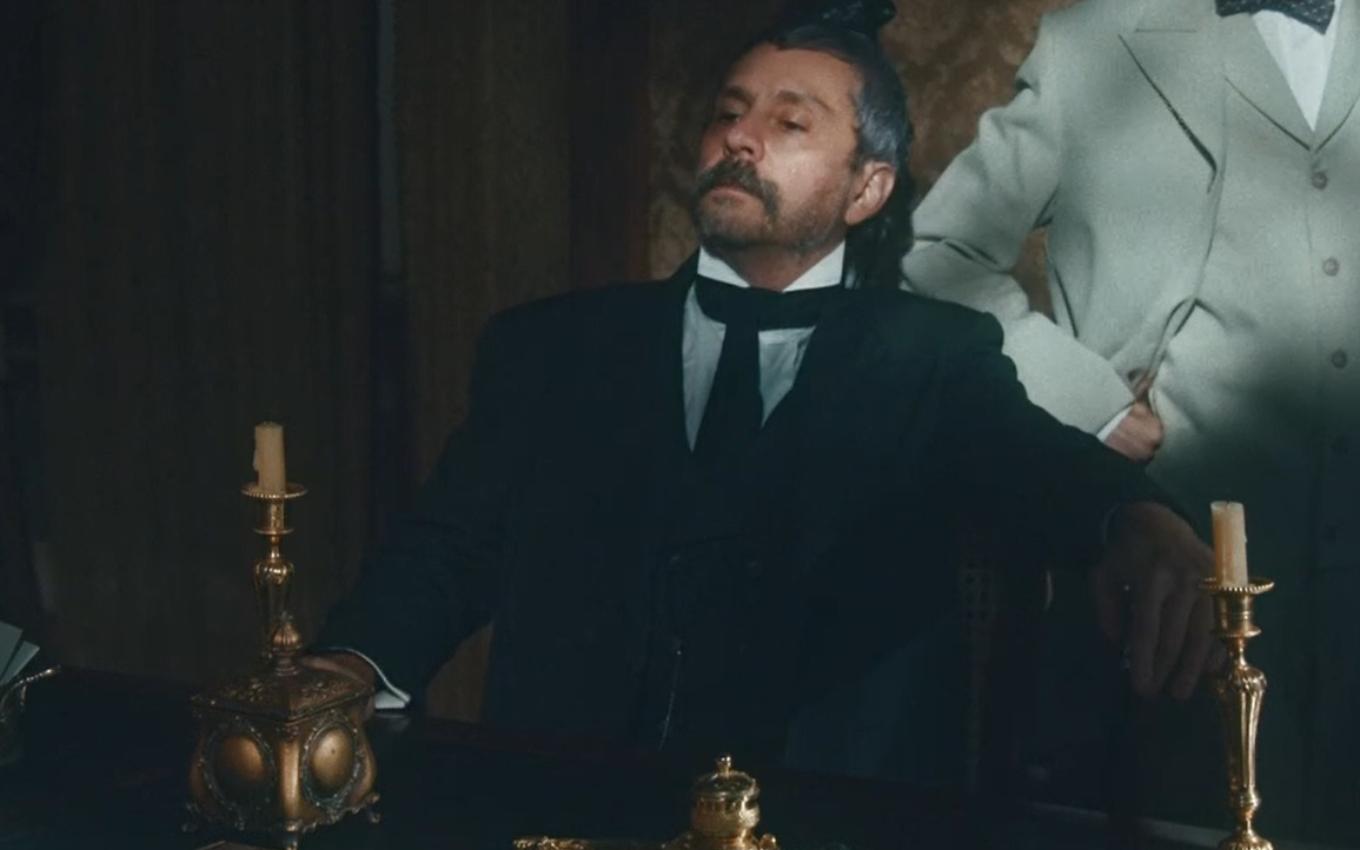 In a new indirect to Jair Bolsonaro, the villain of Nos Tempos do Imperador, Tonico Rocha (Alexandre Nero), fired off the current Brazilian leader's favorite Bible verse. "Know the truth, and the truth shall set you free," declared the colonel, a passage from John, chapter eight, verse 32, which has already been quoted several times by the president.
In the scene in question, the crook was looking for a way to harm Dom Pedro 2º (Selton Mello). Therefore, he sought out the British ambassador to Brazil, William Christie (Guilherme Weber). The diplomat was furious about the sinking of an English ship near the country and wanted a retraction of the monarch.
"Have you come to defend the interests of Brazil or England?" asked Christie. "I am in this case with someone who is right. I have to admit that England has been harmed. If I were you, I would investigate on my own", replied the deputy.
It was at this moment that he used the biblical words: "Only in this way will you know the truth. It is as the Bible says: you will know the truth and the truth will set you free." The fact did not go unnoticed by the public, which took the debate to Twitter.
This is not the first time that Thereza Falcão and Alessandro Marson's plot makes references to Bolsonaro. In one of the chapters, Clemencia (Dani Barros) began yelling "not him" in the soap opera, which was quickly identified as a reference to the president. Dom Pedro even said that he preferred to invest in schools, not weapons, which was also pointed out as a stab.
See some public comments about the most recent indirect:
Seria Tonico Rocha Bolsonaro @alexnero ? #NosTemposDoImperador

— 🌺 Vanessa 🌺 (@vanessa__teles) September 21, 2021
Every day a hint to Bolsonaro #NosTemposDoImperador

– Lili (@alinissima) September 21, 2021
Is it my prank, or did Tonico Rocha copy Bolsonaro? #NosTemposDoImperador

– Laila, Janaina (@rdslaila) September 21, 2021
The only new Globo soap opera on the air, Nos Tempos do Imperador takes place around 40 years after the events of Novo Mundo (2017). In addition to the spoilers, the TV news also daily publishes the summaries of the six o'clock soap opera.
---
Learn all about the upcoming chapters of soap operas with the Noveleiros podcast
Subscribe to the channel TV news on YouTube and watch videos with revelations of what will happen in Nos Tempos do Imperador and other soap operas.
.