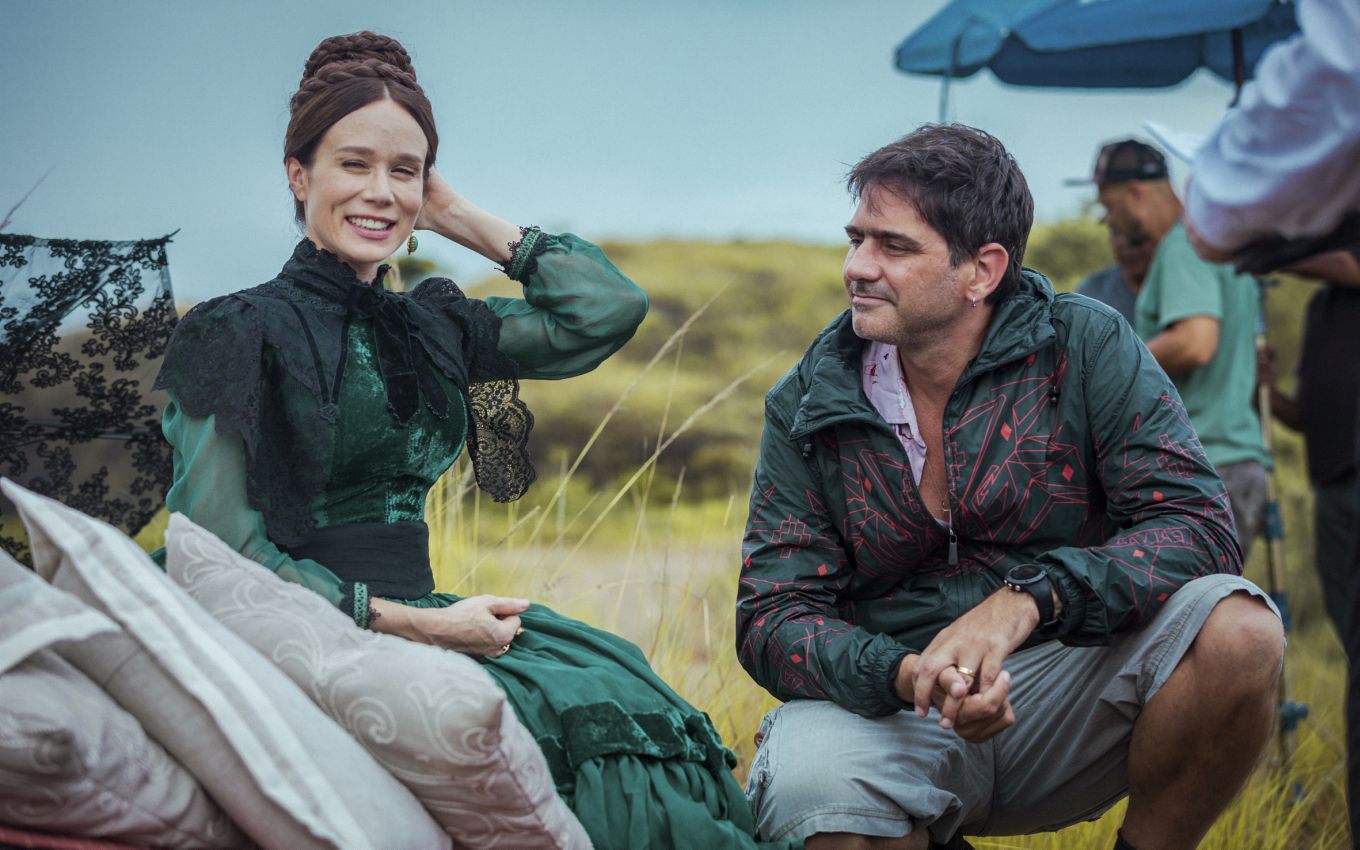 The Covid-19 pandemic forced Globo to completely change its way of recording soap operas. In addition to the safety and hygiene protocols adopted, the broadcaster will premiere Nos Tempos do Imperador with the recordings finished. That is, it will be impossible to make adjustments to the story if the audience rejects any character or plot.
According to columnist Patrícia Kogut, of the newspaper O Globo, the expectation of the production is that the works are closed in July. The premiere, according to a commercial that announced the station's upcoming premieres, will take place in August – after the replay of A Vida da Gente.
The authors Alessandro Marson and Thereza Falcão also needed to rewrite the chapters to adapt them to the new times. One of the main changes was to eliminate scenes with crowds or that required the presence of many actors.
For pre-coronavirus planning, In the Times of the Emperor would debut in March 2020, right after the remake of Éramos Seis. With the cancellation of the work due to the health crisis, Globo programmed the replay of New World – the idea was to amend the new plot in the replay, since one is a direct continuation of the other. The virus, however, did not cool down, the "special editions" of Flor do Caribe came, and now, A Vida da Gente.
The cast of the next six o'clock soap opera did not return to Estúdios Globo until the end of November last year, three months after the resumption of Amor de Mãe and Salve-se Quem Puder.
Selton Mello will be the protagonist of the plot by Alessandro Marson and Thereza Falcão – he hasn't done a novel since Força de um Desejo (1999). His character, Dom Pedro 2º, forms a love triangle with Teresa Cristina (Leticia Sabatella) and the Countess of Barral (Mariana Ximenes). The young highlights will be Gabriela Medvedovski and Michel Gomes.
Alexandre Nero, Daphne Bozaski, Heslaine Vieira, Vivianne Pasmanter and Guilherme Piva will also have prominent characters in the period soap opera.
Feedback Policy
This space aims to expand the debate on the subject addressed in the news, democratically and respectfully. Anonymous comments are not accepted nor do they violate ethical and moral laws and principles or promote illegal or criminal activities. Thus, slanderous, defamatory, prejudiced, offensive, aggressive comments that use bad words, incite violence, express hate speech or contain links are summarily deleted.
.