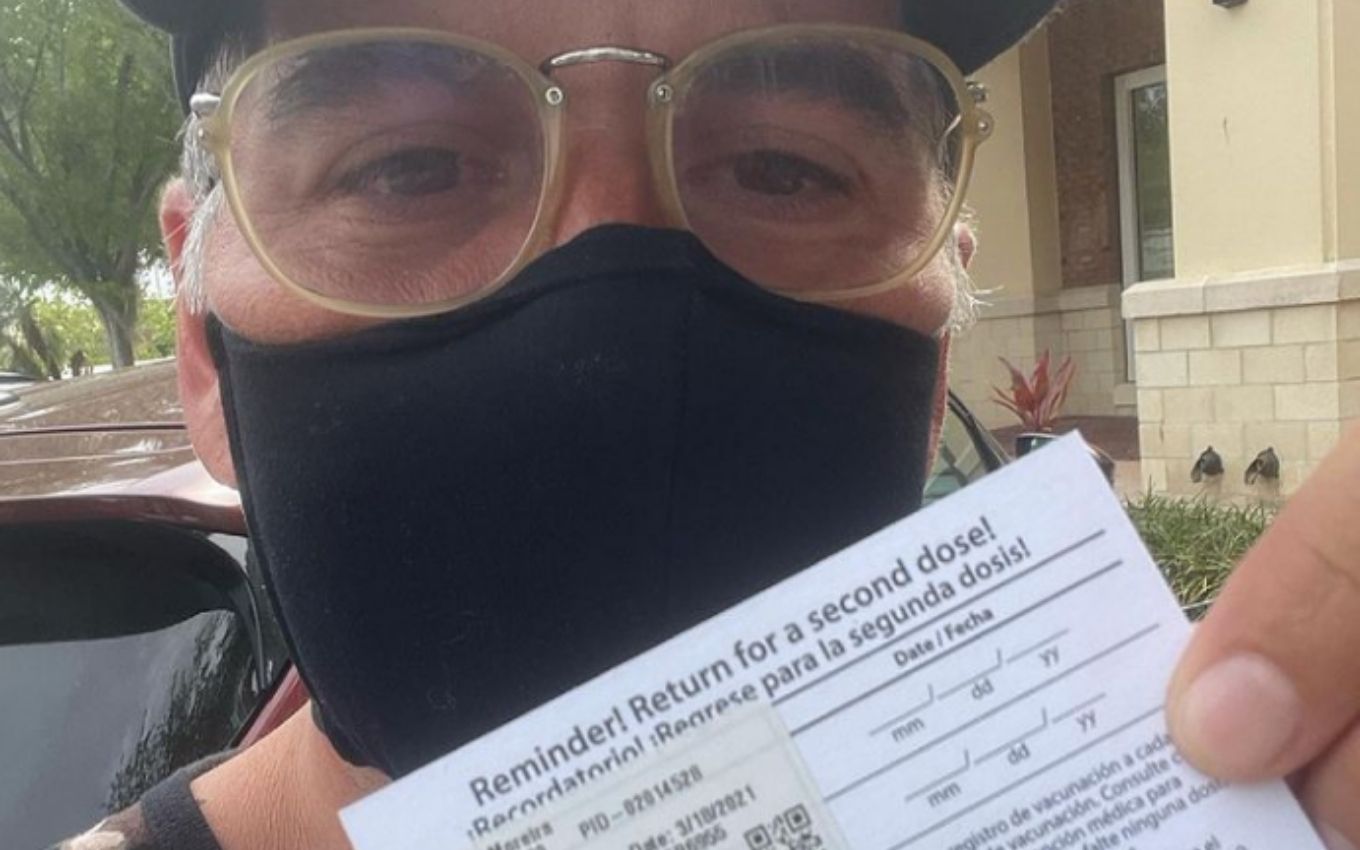 Leandro Hassum revealed that he received the first dose of the vaccine against Covid-19 this Thursday (18). On his Instagram, the actor celebrated, but also regretted the fact that he was immunized before his mother, who lives in Brazil. Since 2016, Hassum has lived with his wife and daughter in the city of Orlando, Florida, in the United States.
"I am experiencing a mix of emotions. A lot of joy for having managed to vaccinate me here in the United States – yes, it has already arrived in my group – but very sad to know that in my country, which I love and live too, my mother is already he could vaccinate, but he doesn't have a vaccine ", wrote the protagonist of Tudo Bem no Natal Que Vem.
Then, Hassum concluded: "You cannot be completely happy knowing that so many families cry their families. For the incompetence and inefficiency of many. Praying a lot for everyone". Earlier, Bishop Edir Macedo, owner of Record, was another name known to get the vaccine in the USA. He is in Miami on a mission trip.
Rafinha Bastos, another Brazilian comedian who recently lived in the United States, also regretted the difference in the fight against Covid-19 made in the North American country and in Brazil. "Full of a friend of mine, a comedian with 30, 35 years old, posting a vaccinated photo, now. And we are here. It's not that we can't think about the vaccine – we have no prospect of when we can go to a restaurant," he said in a story published yesterday. .
Feedback Policy
This space aims to expand the debate on the subject addressed in the news, democratically and respectfully. Anonymous comments are not accepted nor do they violate ethical and moral laws and principles or promote illegal or criminal activities. Thus, slanderous, defamatory, prejudiced, offensive, aggressive comments that use bad words, incite violence, express hate speech or contain links are summarily deleted.
.