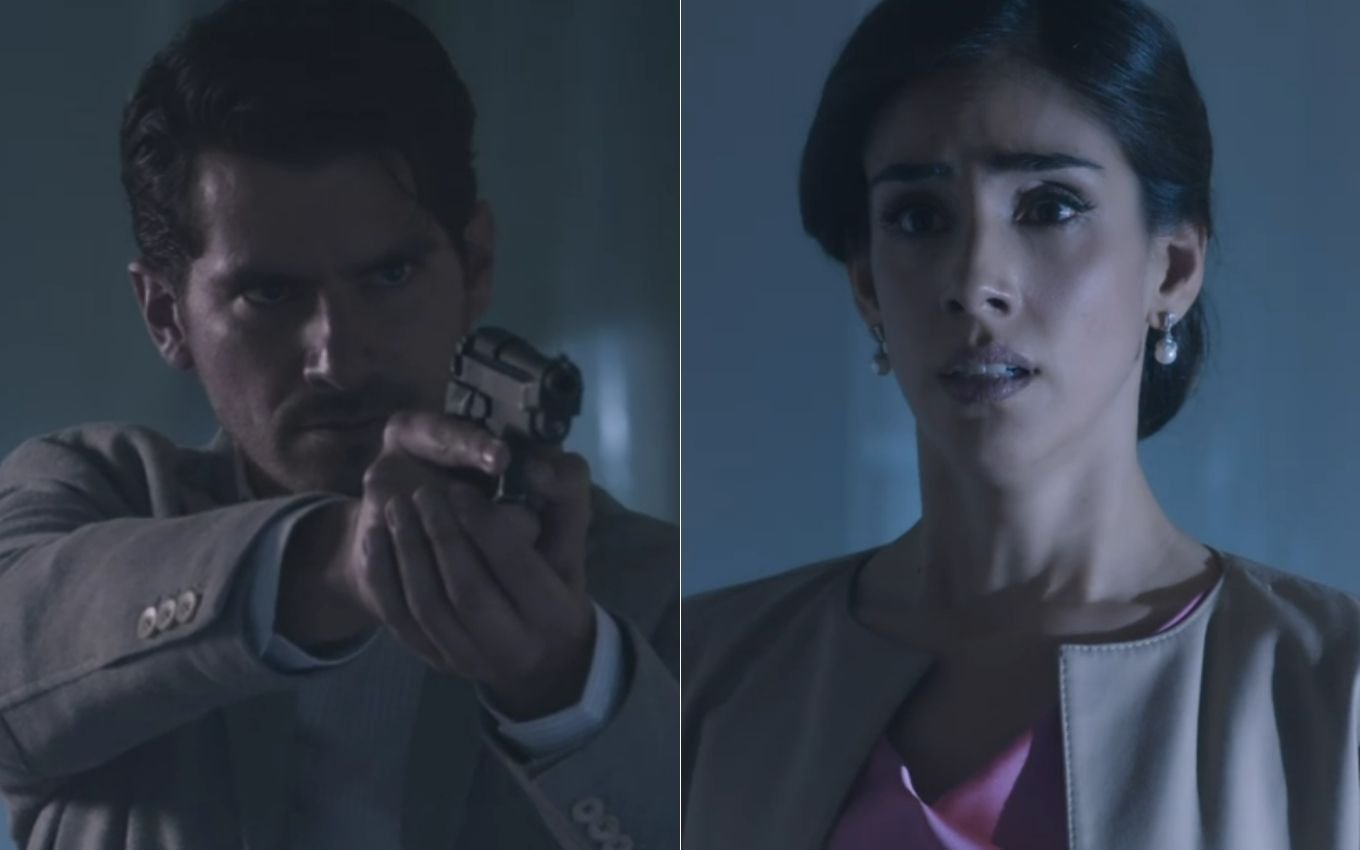 In A Usurpadora, Paulina (Sandra Echeverria) will be targeted by one more criminal: Santiago (Heriberto Mendez). Gonçalo's henchman (Juan Martin Jauregui) will mistake the good twin for Paola (Sandra Echeverria) and, during the meeting, will threaten the false first lady of Mexico: "I should be dead".
In the scenes planned to air from the chapter this Thursday (13) of the soap opera shown by SBT, the activist will be forced by Manuel (Juan Carlos Barreto) to leave a family dinner. The butler will let the faker know that the real Paola wants to find her so that the next steps in the plan can be aligned.
However, Fernando (Arap Bethke) will notice Paulina's tension with the message, which will spark a warning in her mind. Even with the requests of her daughter Lizete (Macarena Oz), the girl will leave the dinner with the excuse that she needs to help an acquaintance who is feeling sick.
With the presidential escort, the fake Paola will go to Gonçalo's mansion. However, upon arriving at the property, she will demand that the officers not accompany her. Thus, the woman will enter, totally unprotected, the space used by the first lady for her sexual encounters with her former lover.
Meanwhile, Fernando will ambush at the back of the mansion and watch Santiago enter the property. The bandit will find Paulina and mistake her for the evil twin, whom he tried to kill on Bora Bora. "Paola? What are you doing here? You should be dead!", the dealer will say, as he points a gun at Carlos' new wife (Andrés Palacios).
Paulina will be in shock from the gun, and Santiago will pressure the girl to discover the whereabouts of Gonçalo, who was killed by Paola on the island paradise. "Where is he? And where's the shipment? You think you're too smart to deceive me, don't you?" the dealer will provoke.
However, Fernando will invade the mansion and fight Santiago. The bandit will be frightened by the presence of the policeman and will flee the scene without taking Paulina's life.
A Usurpadora is an adaptation of the 1998 serial, developed by the Fábrica de Sueños project, which produces remakes of classic plots in a few episodes, with a language similar to that of the series. The plot is available in full in the Prime Video catalogue, but only subtitled.
---
Learn all about the upcoming chapters of soap operas with the Noveleiros podcast
---
Subscribe to the channel TV news on YouTube and watch videos with revelations of what will happen in the soap operas that are on TV.
.