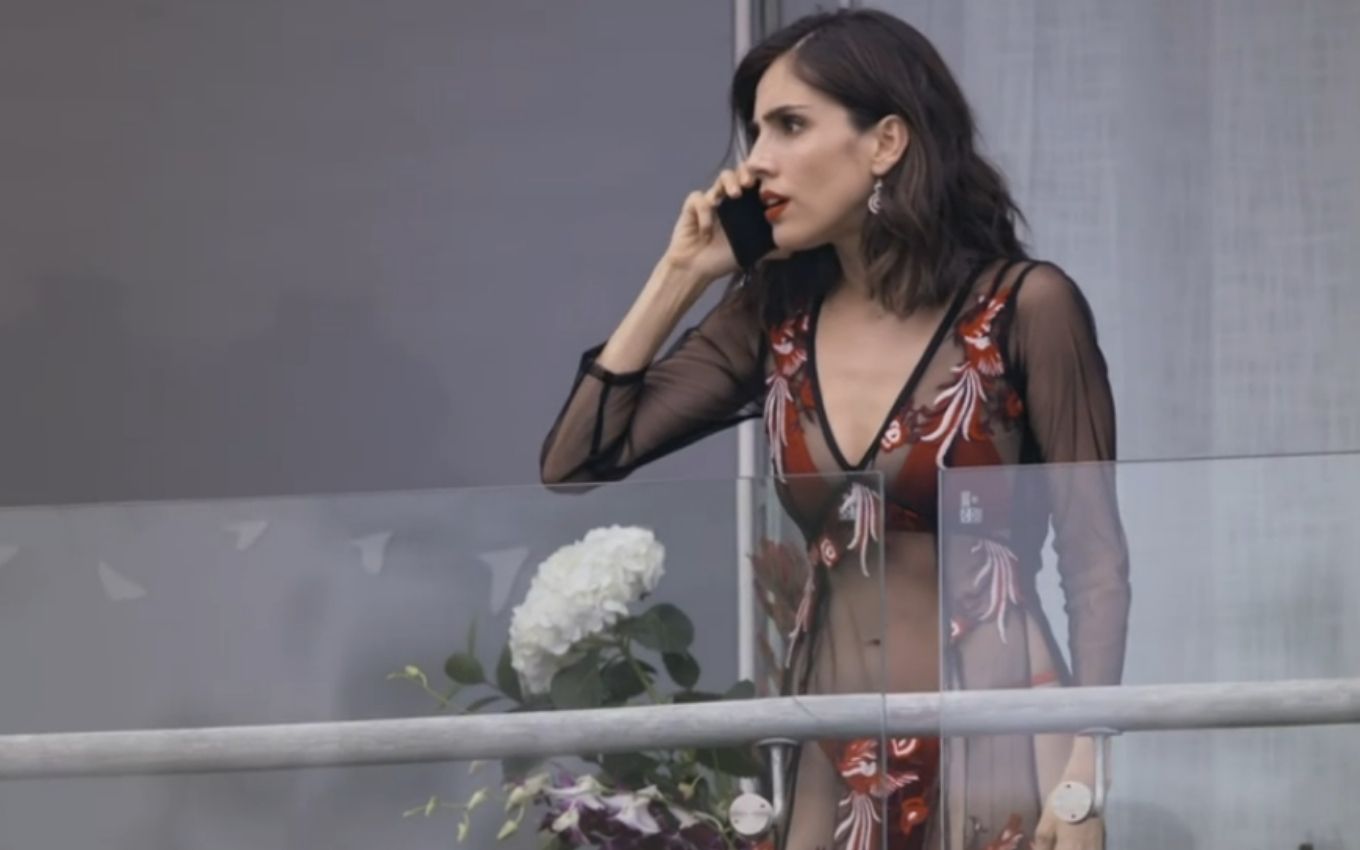 In A Usurpadora, Paola (Sandra Echeverria) will be outraged by the failure of the attempt against Paulina (Sandra). While enjoying moments of freedom on Bora Bora, the villain will receive a call from Manuel (Juan Carlos Barreto) with updates on the case. Upon learning of the good twin's survival, she will order, "I want her dead!"
In the scenes planned for the chapter this Friday (8) in the plot aired by SBT, the butler of the First Lady of Mexico will alert: "The shot missed, she's alive. You need to go back now!" "But how did you miss the shot?", the villain will question.
Nervous about the charge, Manuel will try to explain that Paulina remains hospitalized in serious condition. However, the evil twin will scream into the phone: "I don't want her in serious condition, I want her dead, Manuel! You couldn't fail! I put my whole life in your hands and you failed, you failed me!"
"Forgive me, I'll find a way to finish the job, but she's under a lot of surveillance," the veteran will point out, after yet another failed attempt to assassinate Carlos's (Andrés Palacios) fake wife.
Outraged by the news, Paola will break objects in the room and attack Gonçalo (Juan Martin Jauregui). The bandit will throw his beloved into a swimming pool and demand an attitude: "Cool your head and think how you're going to fix this shit!"
Gonçalo points a revolver at Santiago
Risk for all
Gonçalo will also be pressured because of Paulina's survival. Santiago (Heriberto Mendez) will try to open the criminal's eyes: "You said you were playing with fire, this woman is crazy! You've already lost your mind by messing with her and putting our business in danger."
Paola's lover will not like the charge and will aim a gun at the ally. With no chance of defence, Santiago will lower his tone, but will continue to reprimand his partner in crimes: "Do you understand that this theater is going to fall? That even Interpol will look for you, and when you find it, we will sink. You have to stay out of it. and let them kill Paola."
"I said I'll take care of it", Gonçalo will retort, but Santiago will question: "You know this woman is a time bomb, right?" "A bomb that I'll take care to deactivate. I'm a pragmatic man and I know what suits me. So don't worry, I'll take care of it", will punctuate the leading man.
A Usurpadora is an adaptation of the 1998 serial, developed by the Fábrica de Sueños project, which produces remakes of classic plots in a few episodes, with a language similar to those of the series. The plot is available in full in the Prime Video catalogue, but only subtitled.
---
Learn all about the upcoming chapters of soap operas with the Noveleiros podcast
Listen to "#77 – Luísa makes a big revelation to Pilar in Nos Tempos do Imperador" on Spreaker.
---
Subscribe to the channel TV news on YouTube and watch videos with revelations of what will happen in the soap operas that are on TV.
.