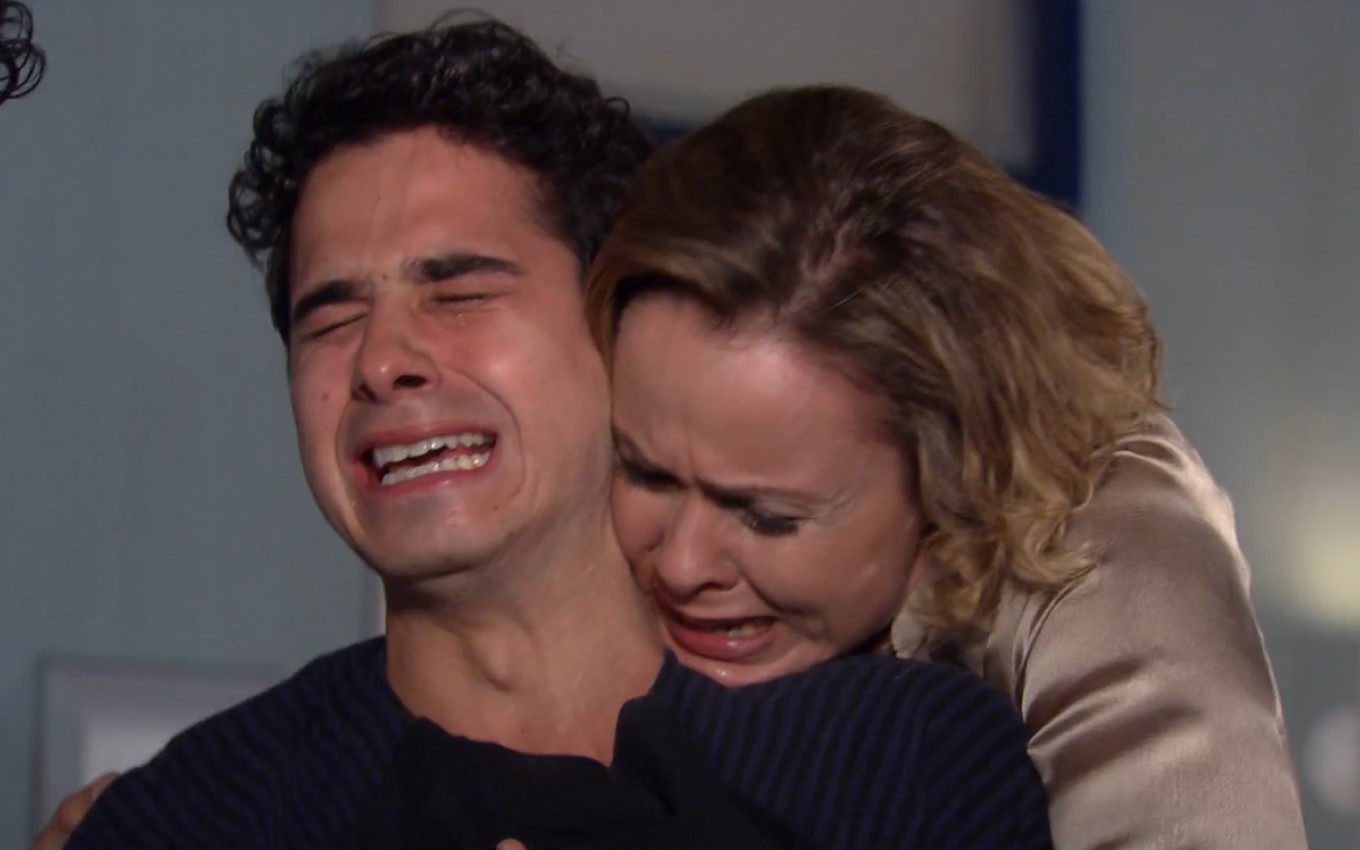 Julinho (André Arteche) will visit his terminally ill mother in the hospital, and Bruna (Giulia Gam) will appear by surprise to support the hairdresser in Ti Ti Ti. The madame will leave prejudice aside and promise to take care of the boy as if he were her own family. "My son", will shoot the woman in the soap opera shown in Vale a Pena Ver de Novo.
The Catholic expelled Marcela's friend (Isis Valverde) from her house after discovering that he was the boyfriend of Osmar (Gustavo Leão), her dead son.
Next chapters, Eduardo (Josafá Filho) will discover that he is taking care of a close relative of his friend and will tell Edgar's mother and father (Caio Castro) everything. Bruna will arrive at the hospital room and introduce herself: "I'm your son's friend, I'll take care of him. I promise you that he'll be fine," says Edgar's mother (Caio Castro).
Now almost out of strength, the patient will say that she can go calm now, knowing that Julinho will not be alone. "No, mother! Mother! My mother, Dona Bruna. I don't have anyone else", the young man will declare.
Gustavo (Leopoldo Pacheco) will be in the waiting room and will ask about the boy's brothers, who will be leading a simple life away from their aggressor father. The entrepreneur will promise to help support the children with a reasonable amount. "Education, books, school supplies, food… All this is up to me", will assure the suit.
In shock, André Arteche's character will continue to mourn his mother's death, but will be welcomed by the rich woman. "You'll be fine! Now, you're my son and I'll never leave you alone, I'll always protect you and I'll never leave you. Forgive me!", concluded the veteran.
The serial that Globo reruns in the afternoon at the Vale a Pena Ver de Novo session is a reinterpretation of two classic novels by Cassiano Gabus Mendes (1929-1993): Ti Ti Ti (1985) and Plumas and Paetês (1980). Originally aired between July 2010 and March 2011, the plot was written by Maria Adelaide Amaral and Vincent Villari.
---
Learn all about the upcoming chapters of soap operas with the Noveleiros podcast
Listen to "#64 – Luna Goes From Heaven to Hell in Save Yourself!" on Spreaker.
---
Subscribe to the channel TV news on YouTube and watch videos with revelations of what will happen in your favorite soap operas!
.