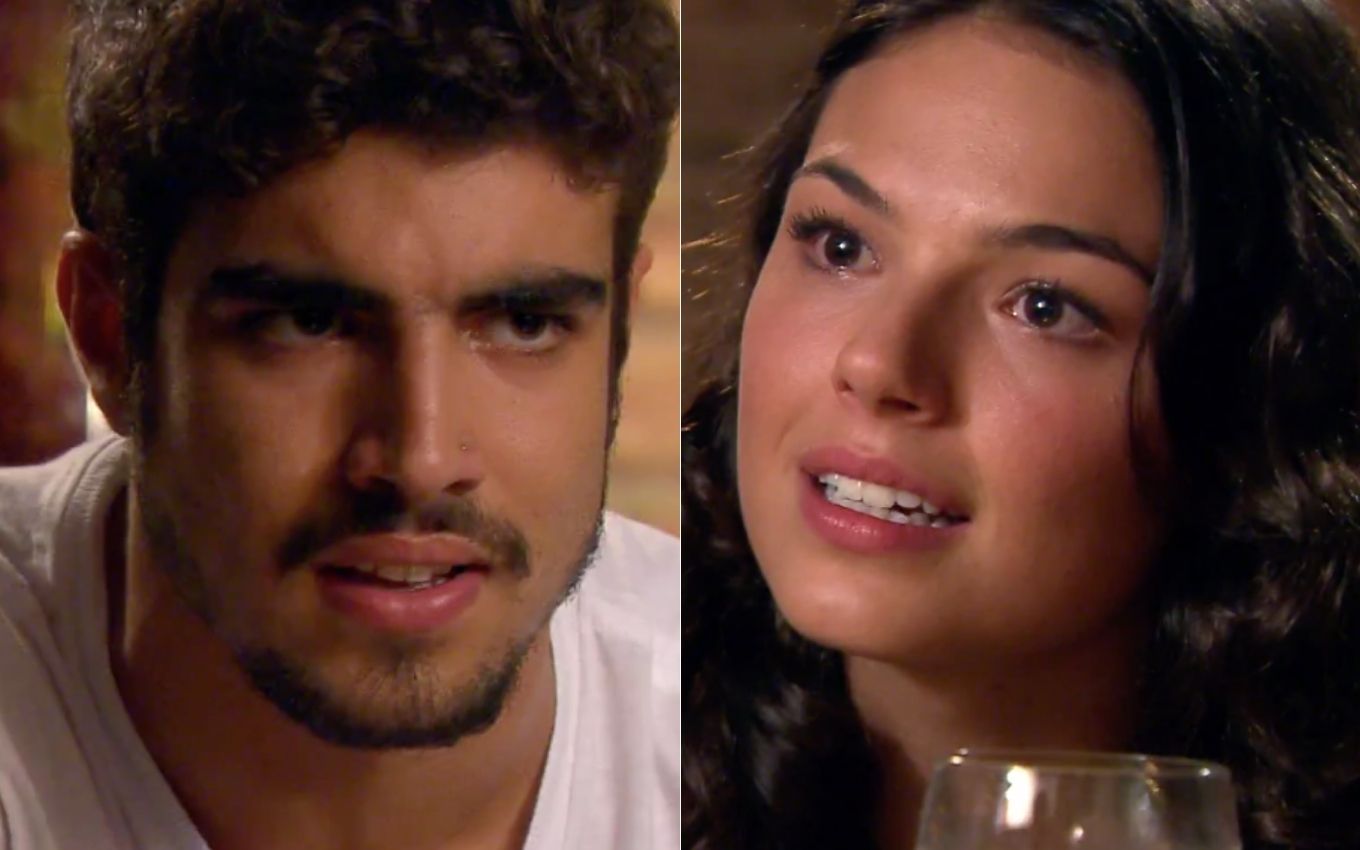 Edgar (Caio Castro) will take a bucket of cold water on a romantic date with Marcela (Isis Valverde) in Ti Ti Ti. In the conversation, the photographer will notice that the beloved will quote Renato (Guilherme Winter) with some affection. The heartthrob will deduce that the girl stayed with the boy while she was married to him and will say: "Did you have sex with Renato?".
The question will provoke an ugly fight between the good guys. Marcela will try to dodge the questioning, and Edgar will kill the riddle: "So there's something to talk about. I got it and I already got the answer I wanted."
The girl, however, will try to review the game: "You can't be so simplistic", she will justify, about the complex situation she lived.
As seen in the serial, the girl had to marry Renato because of a blackmail from Giancarlo (Mauro Mendonça). The businessman threatened to end Edgar's family editor if she didn't stay married to her ex-boyfriend for a year.
"Simplistic? When I hooked up with Amanda [Thaila Ayala], you called me a chicken, a flippant, a lot of things… You were what? Or just because you're married that you can and I can't?", the handsome man will retort angrily.
Everything's over?
Cornered, Marcela will try to explain: "That's not what you're thinking. We didn't lead a life as husband and wife. It happened, but it was only once," the girl will say honestly. She will continue to see the boy's outbreak:
Edgar, do you want to stop this teenage crisis? For the love of God! If you want to talk about it as an adult, I'll talk to you, and I think it's a good thing this subject has come up. Because then everything will be clear between us. There will be no misunderstandings. I think that…
Before finishing, the character will be interrupted by the photographer. He will get up from the table unceremoniously and leave her alone: ​​"You know what? I don't have anything else to talk to you about," the modeling agent will finish, us next chapters of the novel.
The serial that Globo reruns in the afternoon at the Vale a Pena Ver de Novo session is a reinterpretation of two classic novels by Cassiano Gabus Mendes (1929-1993): Ti Ti Ti (1985) and Plumas and Paetês (1980). Originally aired between July 2010 and March 2011, the plot was written by Maria Adelaide Amaral and Vincent Villari.
---
Learn all about the upcoming chapters of soap operas with the Noveleiros podcast
Listen to "#73 – José Alfredo finds out Maurílio is dead in Império!" on Spreaker.
---
Subscribe to the channel TV news on YouTube and watch videos with revelations of what will happen in your favorite soap operas!
.