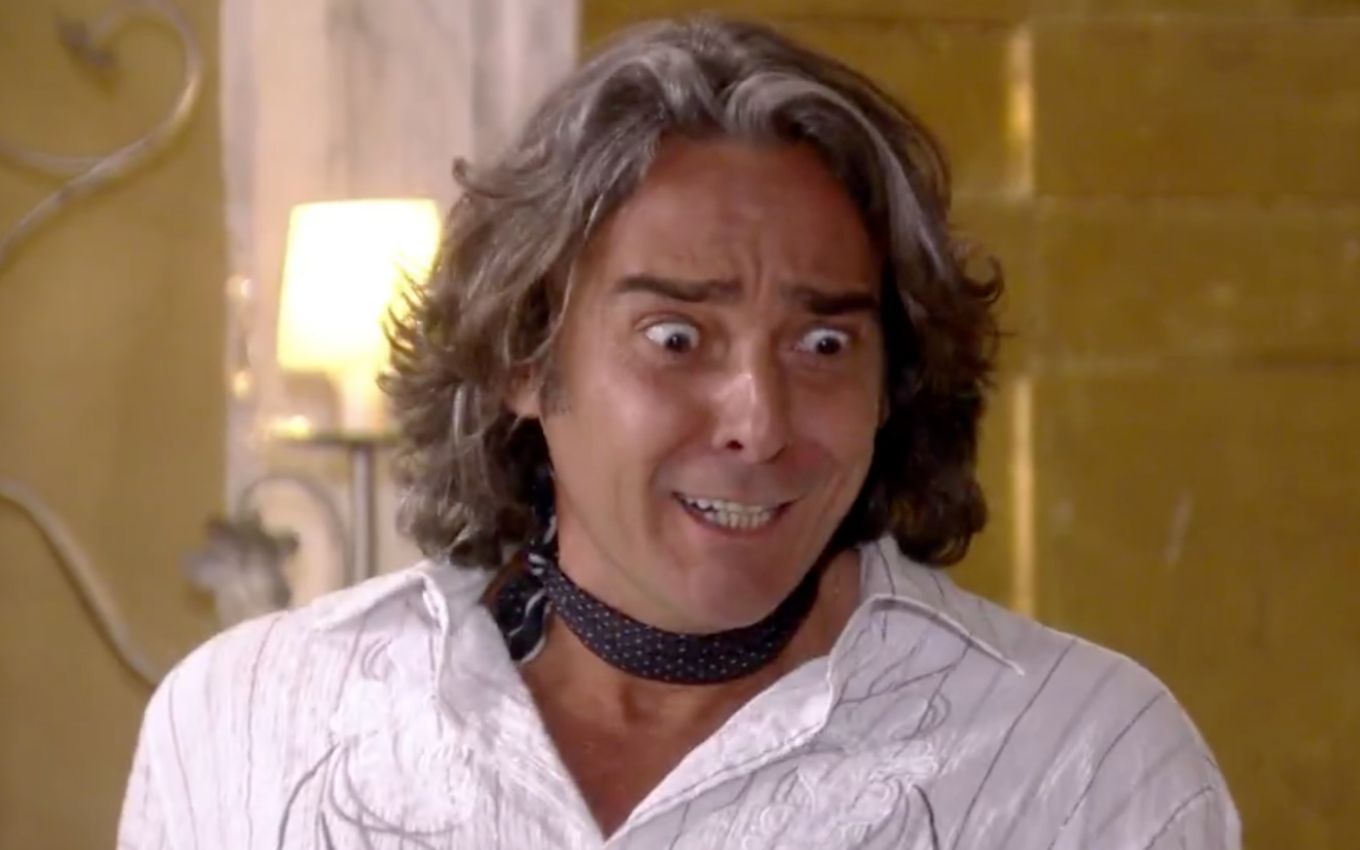 Jacques Leclair (Alexandre Borges) will fall hard with a story about his past in Ti Ti Ti. The stylist will know from Cecília (Regina Braga) that the real Victor Valentim (Nuno Leal Maia) is his father. Shocked, the canastrão will faint and will hardly believe that Ariclenes (Murilo Benício) used his father's identity to end his career.
Next chapters from the rerun of Vale a Pena Ver de Novo, Cecília will open the game about the origin of André Spina. Recovered from her memory lapse, the elderly woman will no longer hide anything from the character played by Alexandre Borges.
"What? Victor Valentim is my father?" the seamstress will shout, bewildered. He will pass out in the heat of the moment and be held back by the rest of the family. After waking up, the boy will believe that it was all a dream.
"Son, it's true. His father was called Victor Valentim," the mother will insist. Julia (Nicette Bruno) will be intrigued by the story because, despite having raised Jacques, she never knew the identity of her nephew's father.
Cecilia will detail that Valentim was a magician who worked in a circus she attended as a teenager. They fell madly in love, and the girl quickly became pregnant with her boyfriend.
rejection of the past
Without mincing words, the character played by Regina Braga will tell the reason for her sudden disappearance soon after Jacques was born. The old woman will explain that when she tried to tell Valentim that she was pregnant, the magician decided to disappear from her life with a bitter message:
In the letter, he said that I had to finish my studies, get on with my life, and keep the fond memories of our love stories. But back then I just wanted to be with him. I tried to reach him, but he had a horrible accident. The circus caught fire. To defend myself from the fact that I was abandoned by him, I started to fantasize that Valentine had died in the fire.
The delusions grew stronger and stronger, and the veteran began to wander down the street to try to find her lover. "So you mean that my father never knew of my existence?" Jacques will ask, surprised.
Cecília will nod and leave her son thoughtful: "My father, Victor Valentim… What a mockery of fate!", the protagonist will conclude.
The serial that Globo reruns in the afternoon at the Vale a Pena Ver de Novo session is a reinterpretation of two classic novels by Cassiano Gabus Mendes (1929-1993): Ti Ti Ti (1985) and Plumas and Paetês (1980). Originally aired between July 2010 and March 2011, the plot was written by Maria Adelaide Amaral and Vincent Villari.
---
Learn all about the upcoming chapters of soap operas with the Noveleiros podcast
---
Subscribe to the channel TV news on YouTube and watch videos with revelations of what will happen in your favorite soap operas!
.