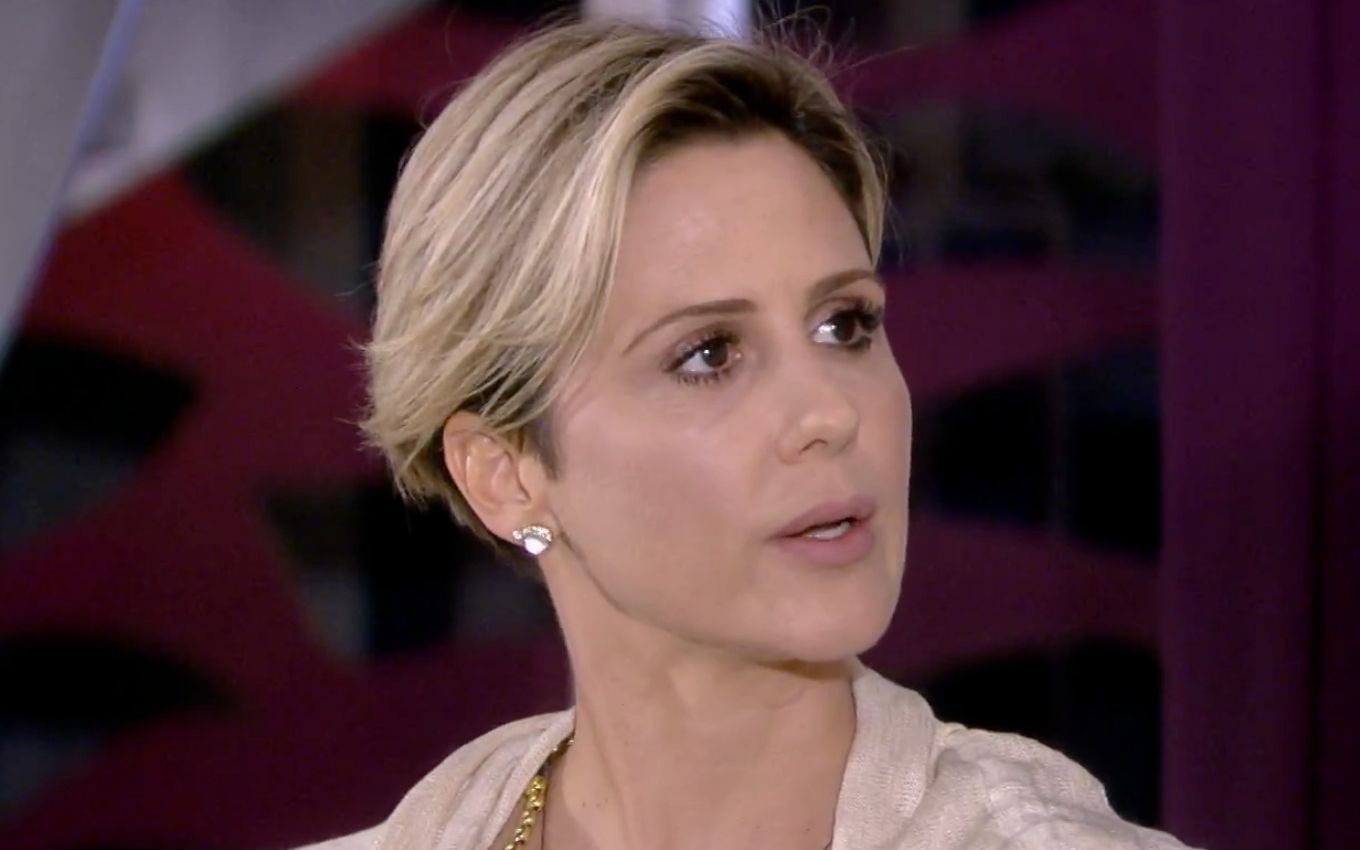 With spite, Luísa (Guilhermina Guinle) will be furious when she finds out that Alex (Luiz André Alvim) will be the father of Ti Ti Ti. After failing in her attempt to get pregnant with Edgar (Caio Castro), the shrew will be depressed to see everyone around her getting along well. Embittered, she will snipe her ex-husband after learning the news: "I don't know if I laugh or regret your choice," she will say.
Back at the modeling agency, Luísa will receive the bombshell us next chapters of the rerun. She will hear a celebration at the venue and be curious to know what it is. "I'm pregnant!", will say Graça (Kika Kalache). The character, the shrew's secretary, is Alex's new girlfriend.
"What's it like?", the villain will release, without any filter. "Shouldn't you be in therapy?" the pregnant woman will retort with malice. Luísa will practice the policy of "good neighbors" and will pretend to be happy with the story: "I'm back, Graça. Just in time to share this news."
Luísa will have a new outbreak
tantrum
Dissatisfied with her ex-husband's victory, Luísa will provoke him into a private conversation. She always felt bad that Alex went about his life with the secretary. "I don't know if I laugh or regret your choice," he will say, acidly.
"It's funny for you to say that. And what about your regrettable choices? Do you know what your luck is? It's just that you can still count on your beauty. Now enjoy it while there's time, Luísa. It won't take long," the entrepreneur will retort.
The character played by Guilhermina Guinle will return home inconsolable and will remember all the discussions she has had with her enemies. Alone, the blonde will fear never having the chance to settle down in a relationship.
Luísa, then, will have a new outbreak of anger and will break several pieces of furniture in the house. Out of control, she will cut her arm with a shard of glass.
The serial that Globo reruns in the afternoon at the Vale a Pena Ver de Novo session is a reinterpretation of two classic novels by Cassiano Gabus Mendes (1929-1993): Ti Ti Ti (1985) and Plumas and Paetês (1980). Originally aired between July 2010 and March 2011, the plot was written by Maria Adelaide Amaral and Vincent Villari.
---
Learn all about the upcoming chapters of soap operas with the Noveleiros podcast
Listen to "#74 – José Alfredo Makes Emergency Decision in Império!" on Spreaker.
---
Subscribe to the channel TV news on YouTube and watch videos with revelations of what will happen in your favorite soap operas!
.