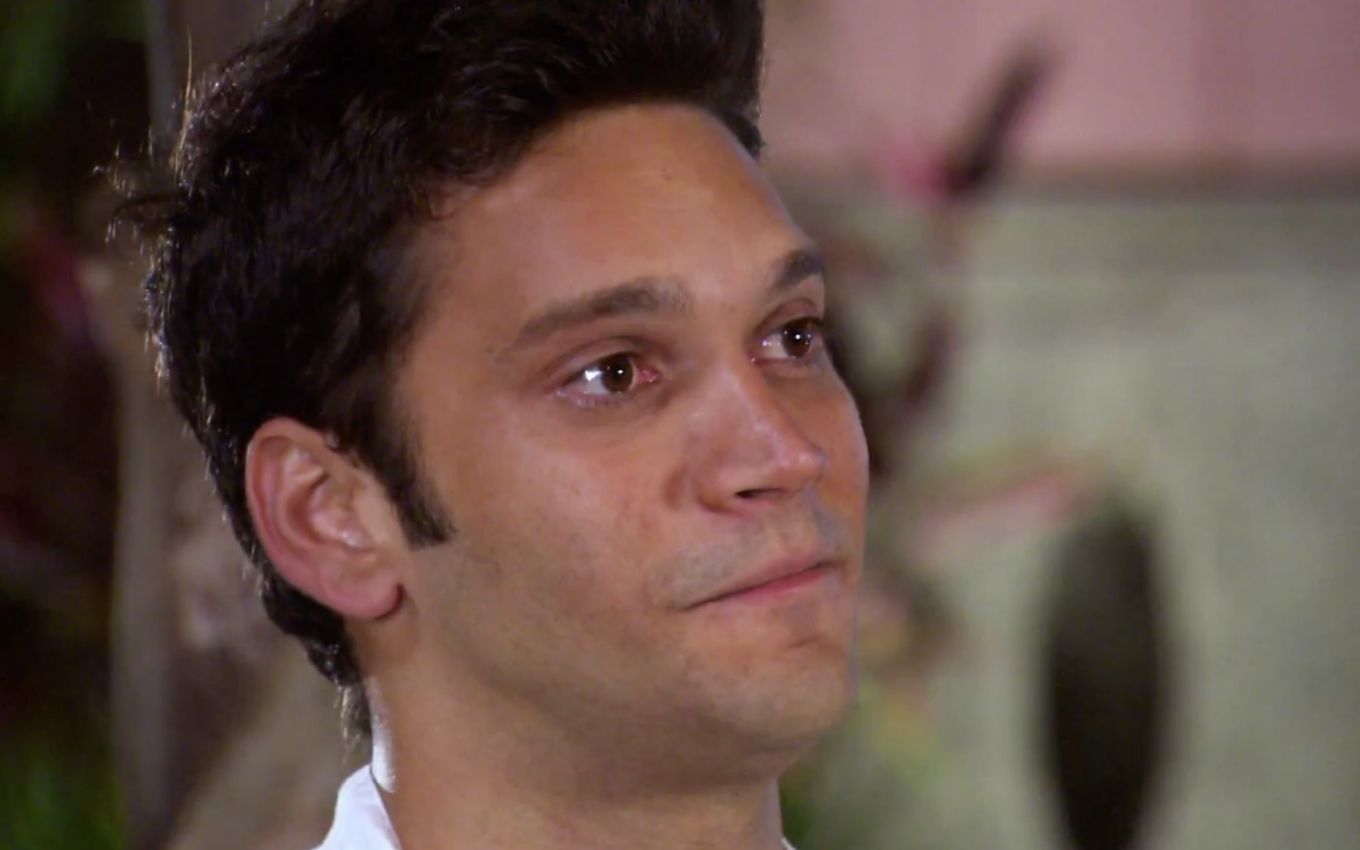 Thales (Armando Babaioff) will say goodbye to Jaqueline (Claudia Raia) in Ti Ti Ti. The surfer will ask for a divorce to be with Julinho (André Arteche), and the eccentric will not object. On the contrary, she will "push" you to be happy with the loved one. "It was an honor to be your husband," the handsome man will confess as they say goodbye.
The couple will have a quiet end in the last chapters of the reprise Worth Seeing Again. Thales will plan a future with Julinho in the city of Saquarema, in Rio de Janeiro.
The rich man will also have one last conversation with his ex-wife to end the bond. As seen in the soap opera, Jaqueline agreed to marry the surfer to help him get a family heirloom.
The two will appear at the door of Jaqueline's studio. "At last, separated!" the dondoca will say, as she removes the ring. Thales will do the same and confess, "I will keep you forever within my heart."
"Thales, if you weren't gay, would you like me?" the socialite will ask, before leaving. The character played by Armando Babaioff will find the situation funny and confirm that he would be completely in love with it.
Thales and Jaqueline will say goodbye
musical in the soap opera
Needy, Jaqueline will ask her ex-husband one more favor. "Thales, before you go to Saquarema for good and have with Julinho the happy life you deserve… Will you give me one last night?", she will ask fearfully.
The surfer will understand nothing, and the eccentric will explain: "A night of dreams". The duo will say goodbye to the sound of the song You Will Remember Me. They will embrace with emotion right after the singing.
The serial that Globo reruns in the afternoon at the Vale a Pena Ver de Novo session is a reinterpretation of two classic novels by Cassiano Gabus Mendes (1929-1993): Ti Ti Ti (1985) and Plumas and Paetês (1980). Originally aired between July 2010 and March 2011, the plot was written by Maria Adelaide Amaral and Vincent Villari.
---
Learn all about the upcoming chapters of soap operas with the Noveleiros podcast
---
Subscribe to the channel TV news on YouTube and watch videos with revelations of what will happen in your favorite soap operas!
.