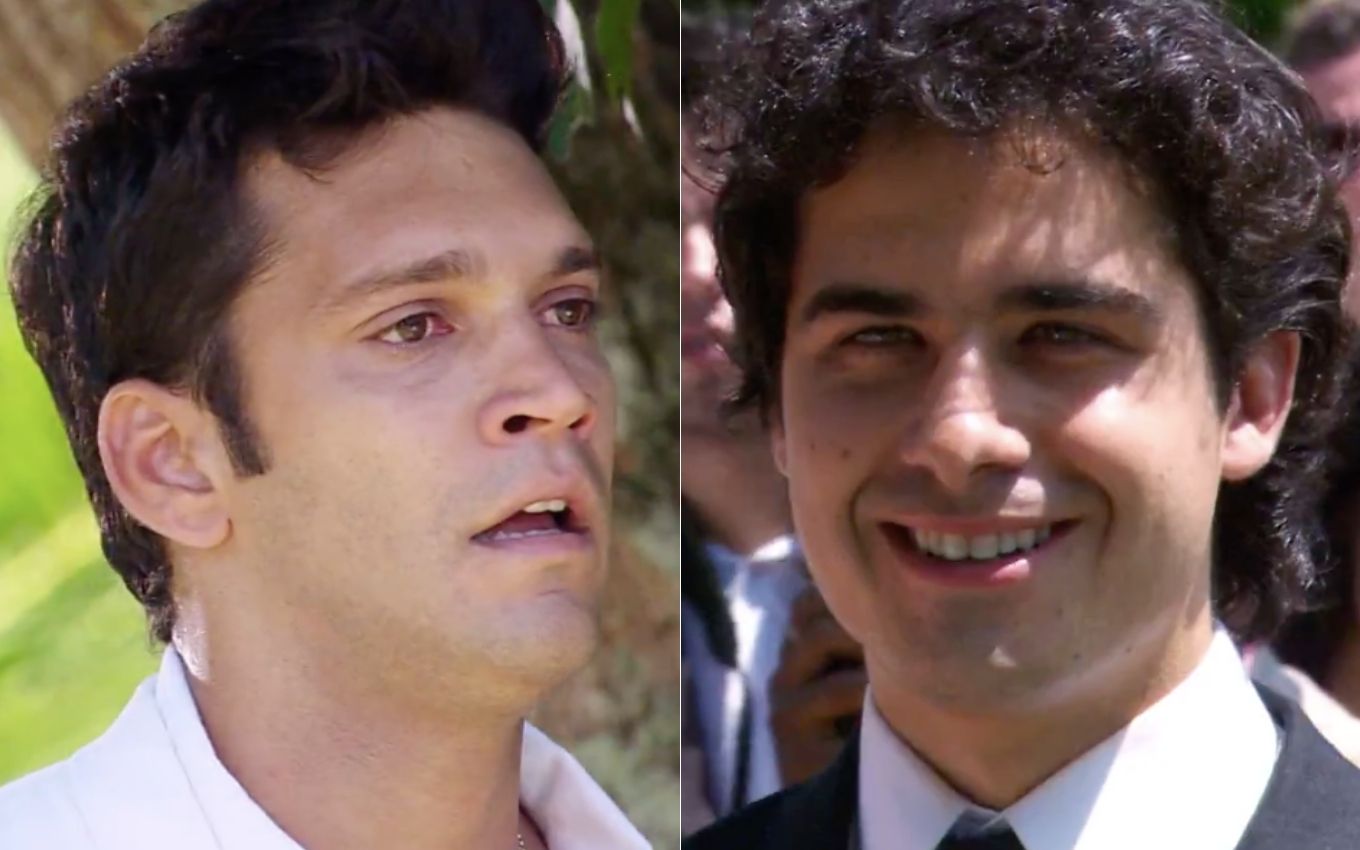 In Ti Ti Ti, in love with Julinho (André Arteche), Thales (Armando Babaioff) will give up hiding his sexual orientation and will make a declaration of love in public. He will break into Thaísa's (Fernanda Souza) wedding and scream to the hairdresser and all the guests will hear: "I'm crazy about you".
the boy will take courage us next chapters of the rerun of Vale a Pena Ver de Novo. Still sad with Thales, Julinho will refuse to talk to her ex-boyfriend at the party.
With no way out, the character will catch your attention with a cry: "Juliño, I love you. I love you, and I'm not ashamed of this love. And if you give me one more chance, we can be very happy", he will assure the then ex-husband of Jaqueline (Claudia Raia).
Dorinha (Mônica Martelli) will be astonished by the gesture and will give Julinho a shove: "Boy, he said he loves you, take action." Marcela's friend (Isis Valverde) will approach the surfer.
"Aren't you going to tell me you're ashamed?" Thales will laugh, embarrassed. "You're crazy…", the young man will just say. The character played by Armando Babaioff will continue to speak with emotion: "I'm crazy about you".
The couple will face each other for a few seconds and embrace. The rest of the guests will applaud the pair's reconciliation.
The serial that Globo reruns in the afternoon at the Vale a Pena Ver de Novo session is a reinterpretation of two classic novels by Cassiano Gabus Mendes (1929-1993): Ti Ti Ti (1985) and Plumas and Paetês (1980). Originally aired between July 2010 and March 2011, the plot was written by Maria Adelaide Amaral and Vincent Villari.
---
Learn all about the upcoming chapters of soap operas with the Noveleiros podcast
---
Subscribe to the channel TV news on YouTube and watch videos with revelations of what will happen in your favorite soap operas!
.