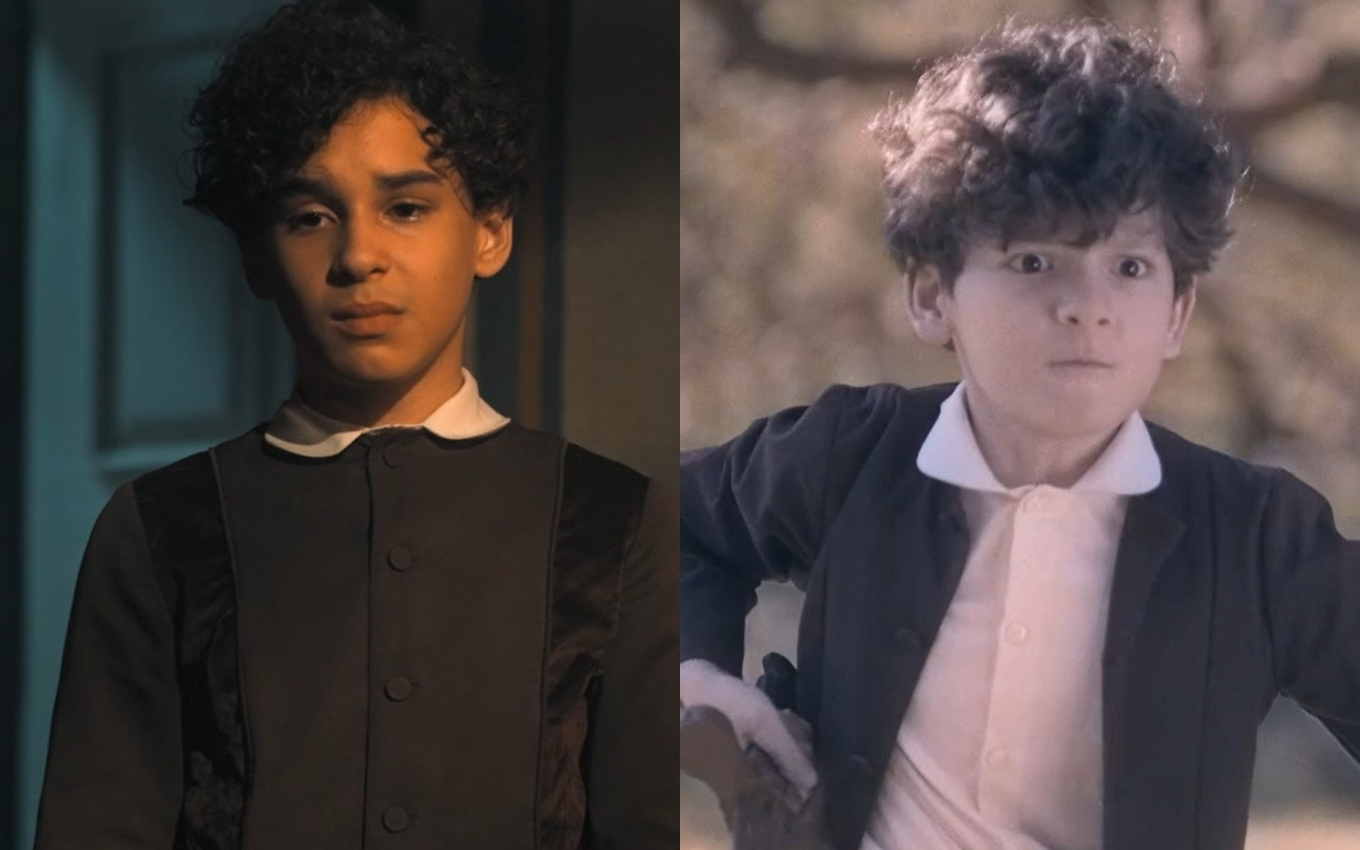 In Times of the Emperor showed a flashback of Tonico Rocha (Alexandre Nero) this Monday (30). Next, the villain remembered how, as a child, he had beaten Dom Pedro 2º (Selton Mello). But one detail caught our attention: the actor who played the young character in this chapter is not the same one who had already appeared on another occasion in Globo's six o'clock soap opera.
In the second chapter of the novel, a memory had been shown in which Colonel Ambrósio (Roberto Bomfim), furious with his son, sent him to a boarding school. "Because of your mischief I lost a position in the Emperor's government. I never want to look you in the face again, I'm going to put you in boarding school. You're my ruin! Get out of my way," he yelled.
It was understood, therefore, that the fight between the two boys had just taken place. However, the actor who had appeared as Tonico at the time was not only another artist, but someone clearly older than the one who appeared on Monday.
In the new scene, two boys were fighting a wooden sword fight. When Dom Pedro tried to help Tonico to his feet, his rival threw dirt in his face and began to beat him mercilessly. The crook complained to Eudoro (José Dumont) that the situation made him go to a boarding school.
"Nonsense! Who never fought in childhood? Then put me in a boarding school? Never wanted to see my face again? Rancorous old man! God rest his soul, but painho was a bad animal", complained Tonico, who also said that the fight it should have happened about 30 years ago.
The only new Globo soap opera on the air, Nos Tempos do Imperador takes place around 40 years after the events of Novo Mundo (2017). In addition to the spoilers, the TV news also daily publishes the summaries of the six o'clock soap opera.
---
Learn all about the upcoming chapters of soap operas with the Noveleiros podcast
Hear "#72 – Angel and Alex have explosive encounter in Secret Truths!" on Spreaker.
---
Subscribe to the channel TV news on YouTube and watch videos with revelations of what will happen in Nos Tempos do Imperador and other soap operas.
.