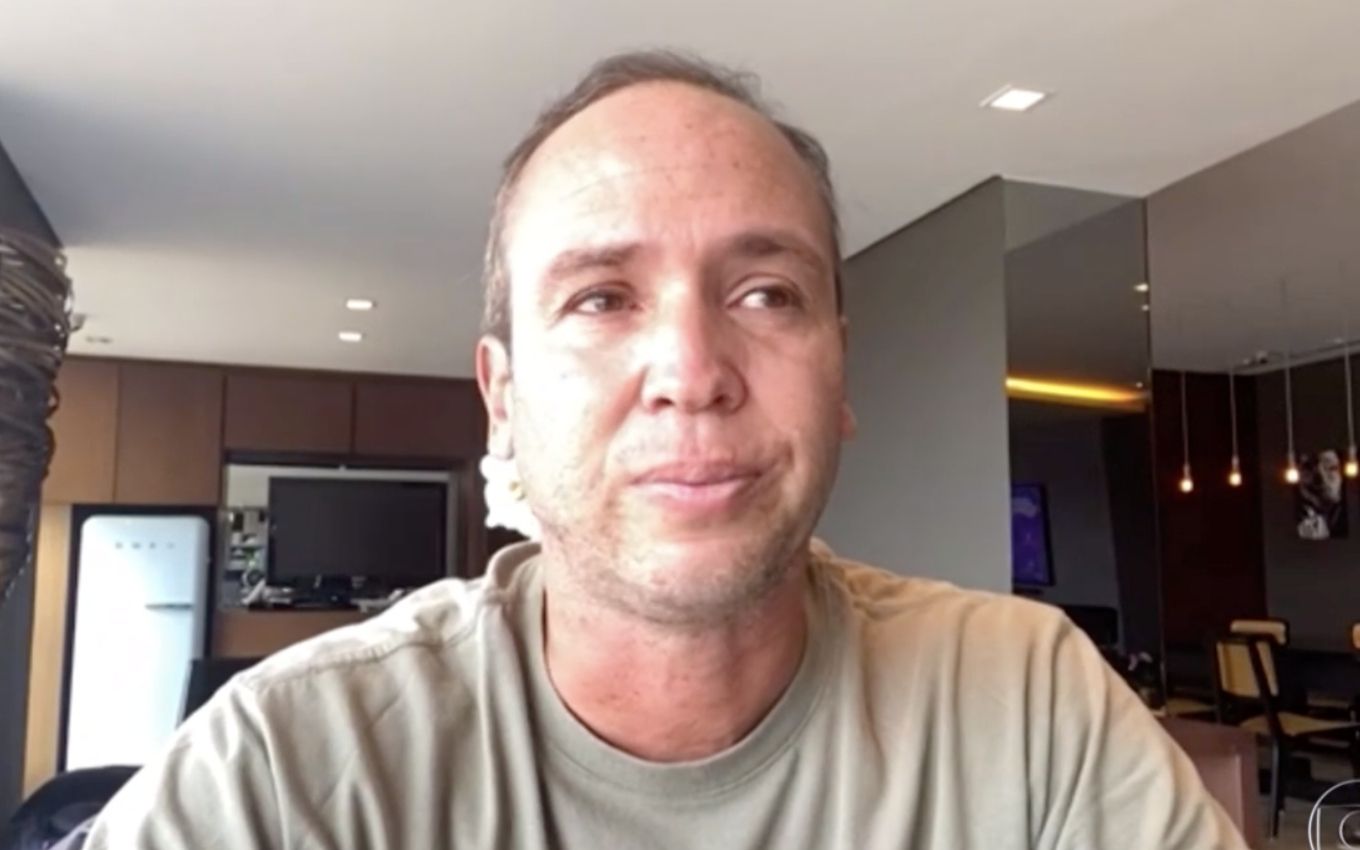 After revealing that he is being treated for cancer, including chemotherapy sessions, Caio Ribeiro appeared completely bald on his social networks this Tuesday (7). Good-humored, the Globo commentator made fun of his new look. "Andre Agassi," he wrote, referring to the former American tennis player famous for his lack of hair.
The former player had already told his followers that one of the side effects of his treatment was hair loss. "I'm a little bald, but hair grows back," he said. "I hoped there wouldn't be this fall, to treat myself in a quiet way, but when it started to fall, I said: 'It's time to take over,'" he said.
The sports commentator also revealed that he was slow to assume he was battling Hodgkin's lymphoma because he didn't want to worry other people. "You have two ways out: either regret it, or face it. The first person I went to was my wife and I explained what was happening," said Caio.
"I tried to hide it because I don't like worrying people, I don't like worrying people, I don't like giving bad news," he explained.
The former athlete thanked the affectionate messages he has received since last Friday (3), when he revealed that he had cancer. "I think I'm dealing calmly. I've received so many messages of affection," he reported. "Thank God, there's a little more to go."
Ribeiro even received support from Casagrande, a professional colleague at Globo with whom he had fallen out over political issues. The former ace assumed that the two have ideological differences, but wished for health and improvements for his partner.
"From 2019 onwards, the country has divided, and everyone has become more rude to each other. I recognize that, having grown up defending democracy, I was quite shocked by the things that were happening, but I had never been on the side of someone who had a more conservative thinking", wrote Casagrande in the blog De Peito Aberto.
"I learned in my treatment [contra a dependência química] that we shouldn't be afraid of any problem: we have to go after it and try to solve it. I felt that about him when we exchanged messages about his treatment and we continued to work together as always, despite having many perverse people who always like to try to cause a disagreement between us," said Casão in his text.
.