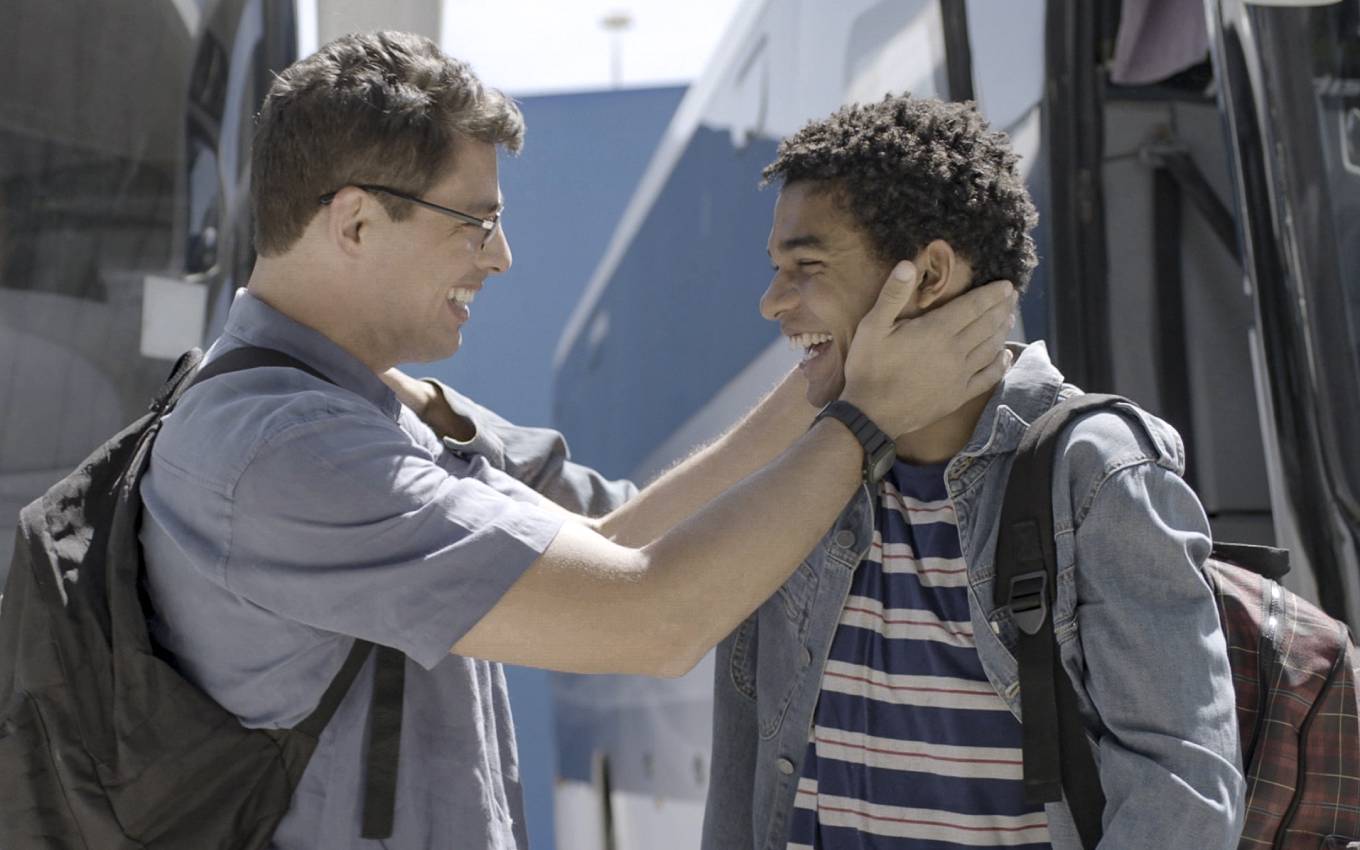 In Um Lugar ao Sol, the next soap opera on Globo's nine, Juan Paiva will play Ravi, Christian's (Cauã Reymond) best friend. This friendship, however, will be strongly shaken when the protagonist meets his twin brother, Renato, and takes his place after his death in order to enjoy luxury and comfort, something that will leave Ravi extremely disappointed.
"He begins to realize his friend's ambition. He's not in favor of the way of life that Christian ends up adopting. If he's going to have material achievements, let it be through his merit, through his effort. Ravi believes a lot in the lifestyle. In this way. To chase, to believe. And he is all the time trying to bring his friend to the essence, to the earth, to put his feet on the ground," says Juan Paiva in an interview with Globo sent to the press.
The actor, who describes his character as a sensitive and nature-loving person, explains that Ravi, an orphan, sees his friend as a kind of parental figure. "Christian is like an older brother to Ravi. A father, a best friend. [fato de o] Christian taking care of him. Having given him love and affection and taught him to read and write", he details.
Paiva also points out that the boy will fall in love with Lara (Andréia Horta), but will give up this feeling when he realizes that his confidant is also interested in her.
"Ravi meets Lara through a job and immediately falls in love. He has a great admiration for that woman. Then he even renounces her for his friend. For him, the important thing is that the three of them come together to try to live another's life way," he says.
The interpreter admits that he had to adapt to the recordings, which were made during the Covid-19 pandemic. "We had some breaks in the recordings and, on the return, it was that process of readaptation. It doesn't rust, but it was a dynamic to get into the character again, mainly in relation to the accent, since he's from Goiás and I'm from Rio", he says.
Debut of the author Lícia Manzo at nine o'clock, Um Lugar ao Sol debuts on Globo on November 8, already fully recorded.
.