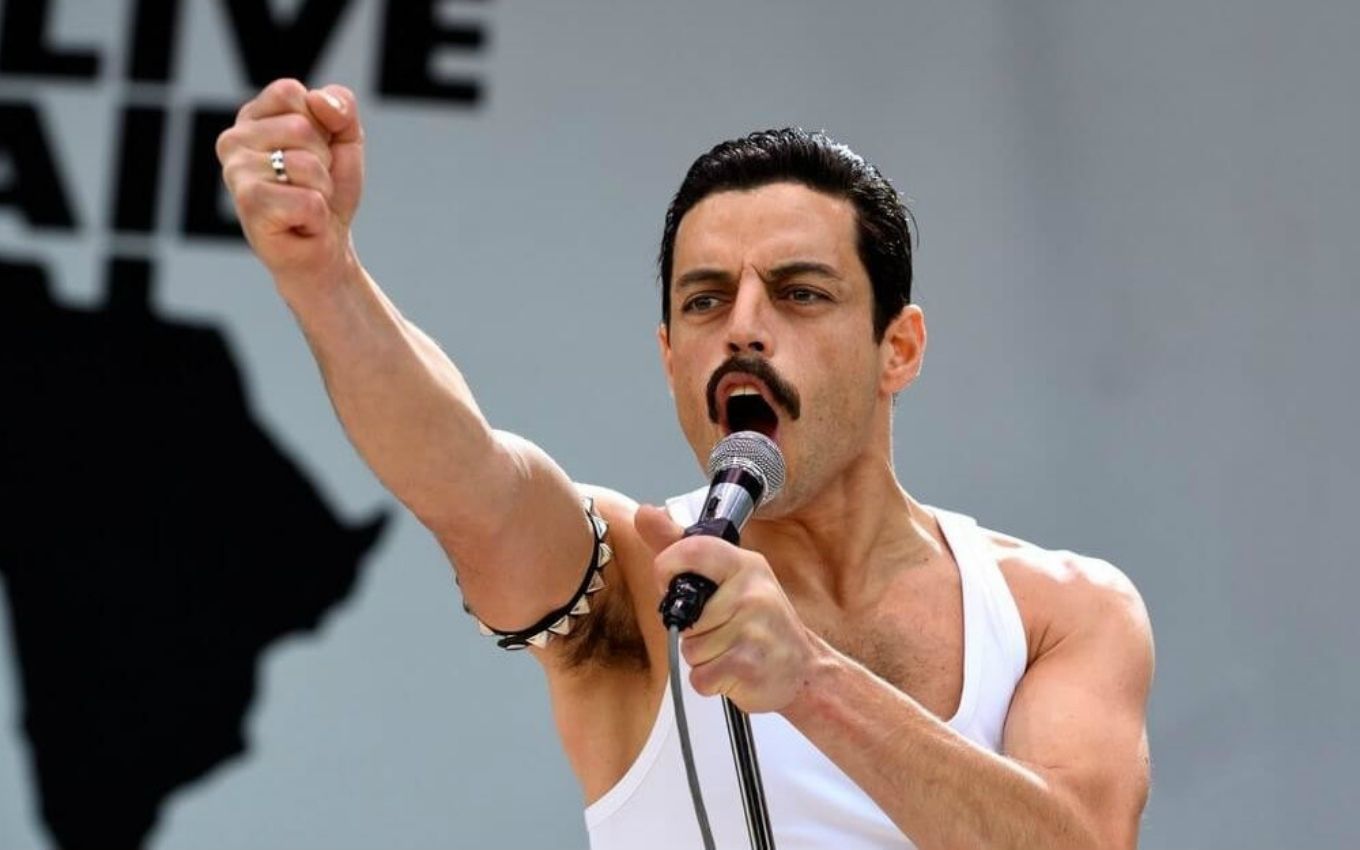 Without the football or Secret Truths screening on Wednesday night (23), the movie Bohemian Rhapsody (2018) –which tells the story of Freddie Mercury (1946-1991)– won the telenovela of Globo's eleven in terms of audience. In Greater São Paulo, the feature scored 15.6 points, while the story of Angel (Camila Queiroz) was below 14 points the two times it was aired on this day of the week.
According to data from Kantar Ibope Media, the film that occupied the Cinema Especial range obtained a 32.6% share (participation) of the 48% of tuned televisions, between 10:30 pm and 0:40 am. The story of the legendary band Queen was aired right after Império, which scored 29.7 points.
Since its debut on Globo, on August 24, the rerun of Verdades Secretas has only been aired on two Wednesdays (due to football): 1st and 8th of September. The plot written by Walcyr Carrasco scored 13.0 and 13.6 points on those days, respectively.
However, the serial did not hitch a ride on Globo's nine o'clock soap opera, like the movie. On both occasions, the plot about pink book was aired after the medical series Sob Pressure.
See below the hearings for Wednesday, September 22, in Greater São Paulo:
Average of the day (7h/0h): 14.1
Good morning São Paulo
7,8
Good morning Brazil
7,8
More you
6,6
Meeting with Fatima Bernardes
6,9
SP1
10,6
Globe Sports
11,1
Newspaper Today
11,3
Afternoon Session: The Book of Love
10,2
You You You
15,4
Workout
15,4
in the times of the emperor
19,1
SP2
22,5
grab hold
24,4
National Newspaper
26,9
Empire
29,7
Cinema Especial: Bohemian Rhapsody
15,6
Globo Newspaper
8,0
conversation with bial
5,2
Owl: Chico Brazilian Artist
3,6
Hour 1
4,1
Average of the day (7h/0h): 7.4
Morning General Balance (average from 5h-8h29)
2,3
General Balance SP (7h-8h29)
3,4
Speak Brazil
5,1
Nowadays
4,9
JR 24h (morning)
4,8
General balance
8,7
Proof of love
7,0
JR 24h (afternoon 1)
5,3
City Alert
7,7
JR 24h (afternoon 2)
7,1
Journal of Record
9,5
Genesis
11,8
when you call the heart
7,1
The Farm 13
8,9
JR 24h (dawn)
4,2
Speaks, I hear you
1,4
Religious
0,5
Average of the day (7h/0h): 5.0
First Impact
3,3
Come here
3,3
Good Morning & Co.
4,6
Chest Award Coupon
4,2
gossiping
4,4
Family Cases
4,6
indomitable heart
6,5
I give you life
8,1
true loves
8,1
SBT Brazil
6,3
wheel to wheel
6,9
Chest Award Coupon
6,9
Chiquititas
5,7
Chip Game
4,4
Mouse program
3,5
the night
2,9
Terminators from beyond
2,7
Operation Mosque
2,0
Reporter Connection
1,8
SBT Brasil (re-presentation)
1,6
First Impact
2,1
---
Source: Broadcasters
Each point is equivalent to 76,577 households in Greater SP
.