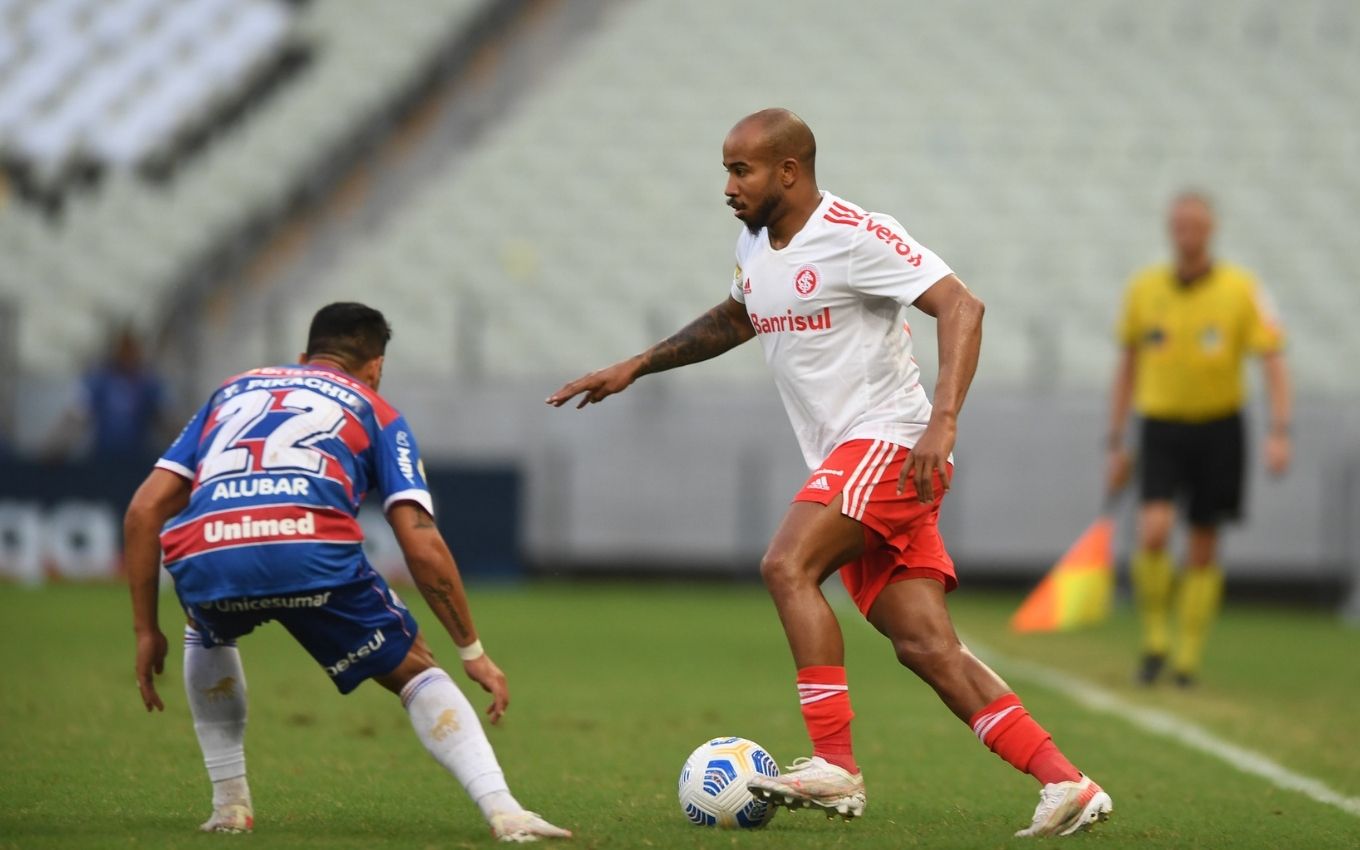 In a confrontation for the 21st round of the Brasileirão 2021, Internacional and Fortaleza enter the field this Sunday (19). The match will take place at 11:00 am, at the Beira-Rio stadium, in Porto Alegre (RS), with live broadcast from Premiere. To follow the duel online, the options are Globoplay, Canals Globo and Premiere Play.
The narration of the match will be by Natália Lara, with comments by Henrique Fernandes and Lédio Carmona. Janette Arcanjo will command the Central do Apito, and Bruno Halpern will assist in the reports.
Premiere Play costs R$59.90 a month and can be accessed through the GE website or app. For those who already have Premiere on pay TV, it is possible to use the operator's data and login to the online version of pay-per-view and also to the Canalis Globo platform.
An alternative to watch the match between Internacional and Fortaleza is to purchase the Globoplay + Premiere combo, available on Grupo Globo streaming. The monthly subscription to the two services costs R$69.90, while the annual package costs R$64.90.
Amazon also allows access to Premiere through Prime Video Channels. Subscribing to the combo has a monthly cost of R$59.90 for the pay-per-view plus the R$9.90 for the entertainment service.
Internacional is looking for a rematch against Fortaleza, who thrashed the team from Rio Grande do Sul by 5-1 in the first round of Brasileirão. Colorado ranks ninth in the table with 26 points from 19 games. The Tricolor de Aço has a good campaign and is in fourth place, with 33 points.
In addition, the team from Ceará advanced to the semifinals of the Copa do Brasil, beating São Paulo by 3-1 last Wednesday (15).
live football
In addition to the match between Internacional and Fortaleza, other matches will take place until Monday (20). See below the list of games from the 21st round of the Brazilian Championship and know where to watch it live and online:
Sunday (19)
11 am – International x Fortaleza – Premiere
4 pm – São Paulo x Atlético-GO – Globo (p/SP, GO and PE) and Premiere
6:15 pm – Corinthians x America-MG – Premiere
8:30 pm – Flamengo x Grêmio – SporTV (except RJ) and Premiere
Monday (20)
20h – Cuiabá x Fluminense – SporTV (except MT) and Premiere
.