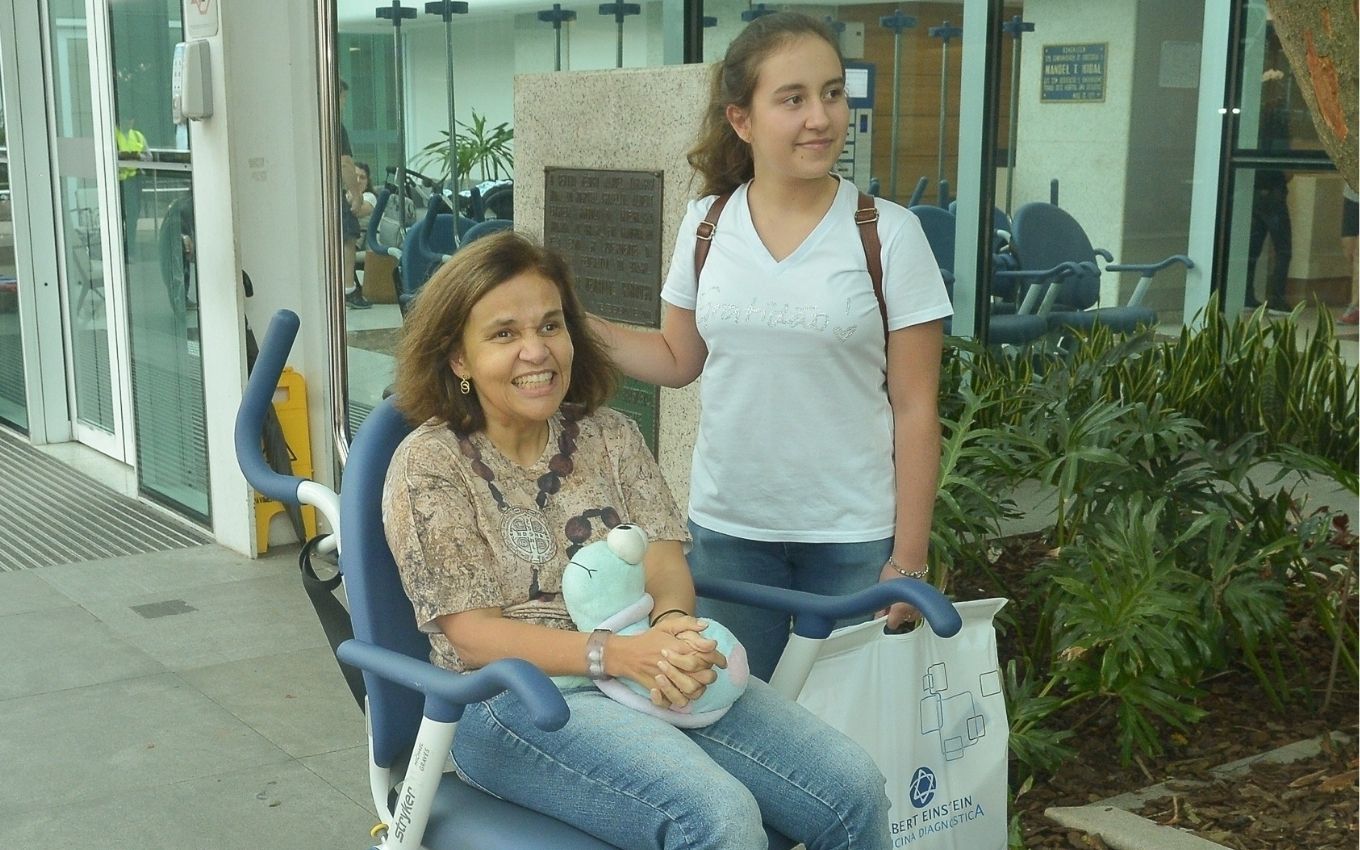 Admitted after a strong malaise, Claudia Rodrigues faces a new family drama. Iza Hieatt, the 18-year-old daughter of the comedian, tested positive for Covid-19. The artist's press office informed that the young woman was infected, but stressed that the actress was not infected. The 51-year-old comedian has been at Hospital Israelita Albert Einstein, in São Paulo, since Friday (9).
Last week, Claudia experienced mental confusion, headache and numbness in her right limbs. In the hospital unit, an outbreak of multiple sclerosis was suspected, which has since been ruled out. She continues to undergo exams.
The suspicion of the outbreak came about because the interpreter of Marinete in A Diarista (2004-2007) took a break in the treatment of the disease to take the vaccine against Covid-19. She was immunized on May 25, and is expected to resume medication for the neurological disease in December — the medicine she uses is given as an intravenous infusion.
This Tuesday (13), Adriane Bonato, Claudia's businesswoman, went to social networks to update her agent's health status.
"As you all know, actress and comedian Claudia Rodrigues got sick, had numbness in her right arm and leg, a lot of headache, fever and mental confusion. These symptoms led us to believe that she was having an attack of multiple sclerosis, but thank God it's not. It's discarded," he began.
"We also discarded Covid-19 — she never had it — when she was admitted to Einstein, as her test was non-reactive. She is still hospitalized in the semi-intensive care unit and is undergoing a battery of tests to discover the that's really happening, because she's still showing some symptoms," he continued.
It fell to Adriana to inform that, unfortunately, Iza was diagnosed with the coronavirus. Thrilled, she asked for prayers for her family. "If that wasn't enough, Claudinha's daughter unfortunately has Covid-19," he said.
"I came here to ask you, this time, to include me in your prayers. Everyone who knows me knows how much I'm willing to do everything for the well-being of Claudinha and Iza. But it's been very difficult for me. It's been eight years now. of fight and of victories, thank God. But it's heavy and I came to ask for your energy so that I can face more of this bar," he said.
"Please help me. Pray for us. I thank you from my heart. I know the victory is certain because God is ahead. But this time I need you. Gratitude and please take care and wear a mask." finished.
Claudia was diagnosed with multiple sclerosis in the 2000s and since then has faced several hospitalizations for health problems. In 2018, she obtained a favorable court decision in a lawsuit against Globo, being reinstated to the staff of the station at the time, as she was fired after revealing the disease.
The professional became known after winning the Multishow Award for Brazilian Good Humor, in 1996. She gained prominence by starring in the series A Diarista, in which she performed with Dira Paes and Sérgio Loroza.
See Adriane Bonato's post:
.