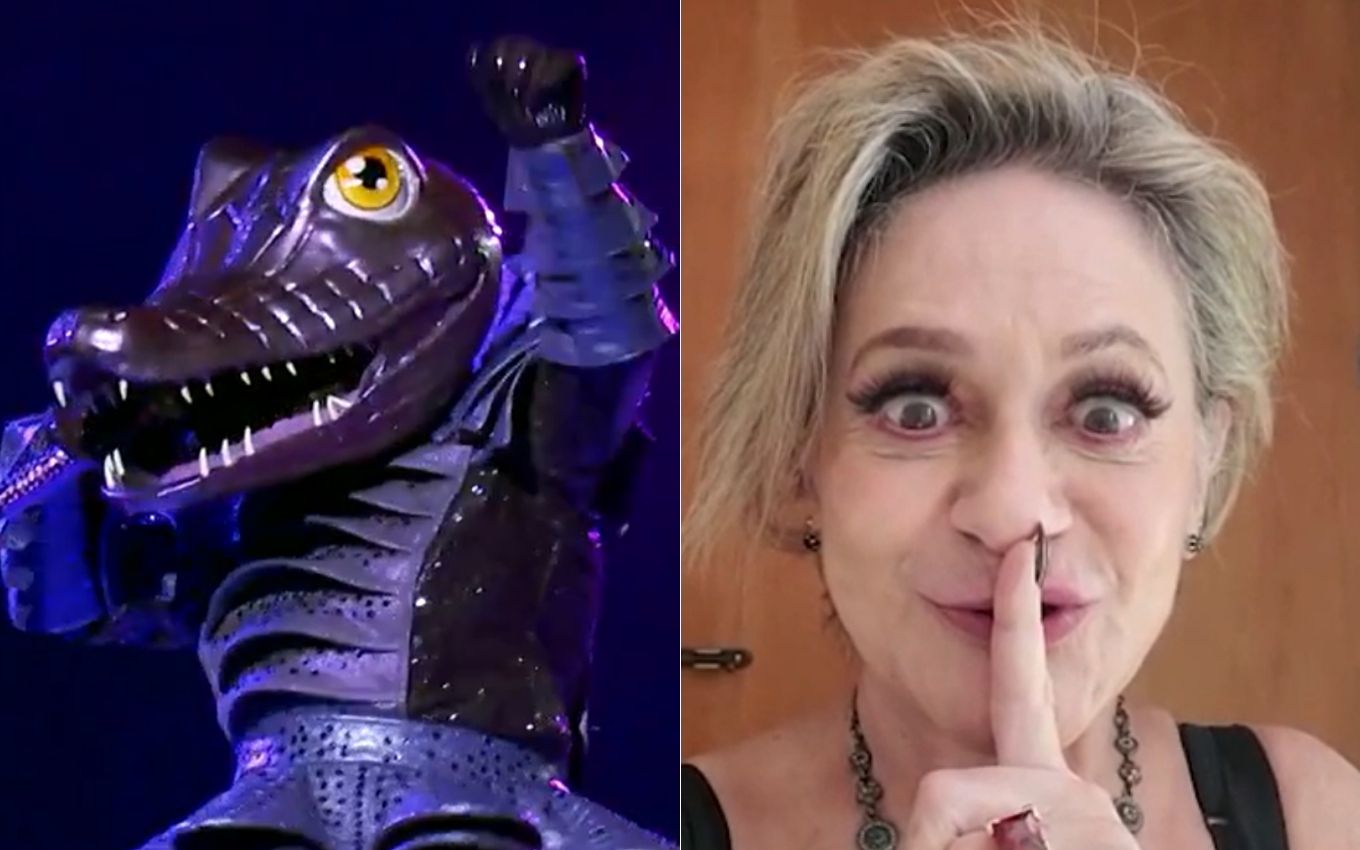 Appointed by Taís Araujo as Jacaré from The Masked Singer Brasil, Fafy Siqueira decided to keep the program's mystery. This Sunday (12), the actress said that she was already stopped on the street and asked about her supposed participation in the reality show led by Ivete Sangalo. However, his answer was objective: "Nothing to declare".
"It's amazing that I went to take some tests, then I went out on the street and some people came up to me and said: 'Oh, you're Jacaré!' My friend Taís [Araujo] sent a message saying I was Jacaré. Look, honestly, I didn't say anything, because it would be a customs talk. Nothing to declare, who knows?", Fafy said to Gshow.
In the message sent to Globo's website, the comedian celebrated the hunch: "I felt very honored, because the person who made the Jacaré sang very well. He had energy, he danced. I loved being remembered because I love this type of program, I love auditorium programs , since I was a child. Programs that have this grandiose thing, concerts".
In addition to Fafy, the reality TV judges also opined that Dira Paes or Paulo Nunes may be the famous people hiding under the animal's costume. During the competition, the following tips about the respective character were already presented:
Favorite Flower: Sunflower
The most graceful thing I have is my smile, which is even my trademark.
The only thing that makes me mad is the hot drink.
I left the egg dancing, I love dancing.
I just didn't join É O Tchan because there was already an alligator there.
I participated in a big festival.
---
Learn all about reality shows with the podcast O Brasil Tá Vendo
Listen to "#52 – All about the new season of the Show of the Celebrities!" on Spreaker.
---
Subscribe to the channel TV news on YouTube to check out our daily newsletters, interviews and live videos
.