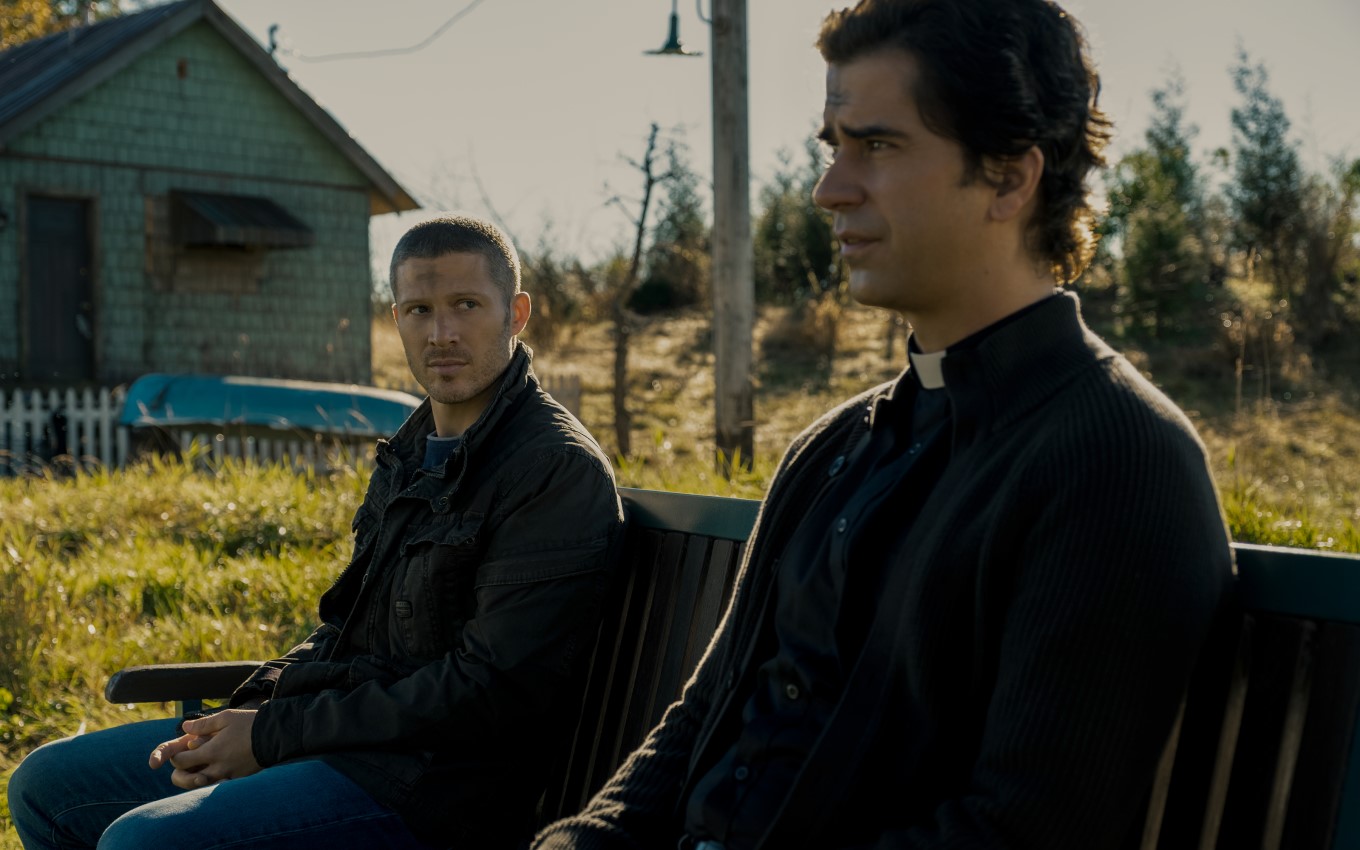 Netflix's new horror series Midnight Mass debuts on the streaming platform this Friday (24). From the same creator of The Curse of the Hill Residence (2018), the production shows miraculous events and frightening omens after the arrival of a mysterious priest.
The plot starts four years in the past. While driving drunk, Riley (Zach Gilford) crashed his car and ended up killing a woman. The man then accepted his sentence and was imprisoned during this period.
The story follows the boy's return to his hometown. On the quiet island, the locals are very religious. But during his time in prison, Riley lost his faith — much to the dismay of his father, Ed (Henry Thomas).
On the same day as Riley returns, a new priest arrives in town. At his first mass on the island, Paul (Hamish Linklater) advises that his ticket will be temporary. According to the character, he came to replace Monsignor Pruitt because the old man had fallen ill.
No scares, the first episode ends with a mystery. After a storm, another sinister event impacts all city dwellers. The story is developed slowly but captivating and with an intriguing suspense.
As the series introduces the characters and the city, it begins to put doubts in the viewer's mind about the island's residents. The arrival of a new priest on the very day of Riley's return is far from a coincidence.
Directed by Mike Flanagan, the horror series also features Rahul Abburi, Crystal Balint, Annabeth Gish, Annarah Cymone, Alex Essoe, Rahul Kohli and Kate Siegel in the cast. The first season, divided into seven episodes, is available on the Netflix catalogue.
Watch the trailer subtitled Midnight Mass below:
.