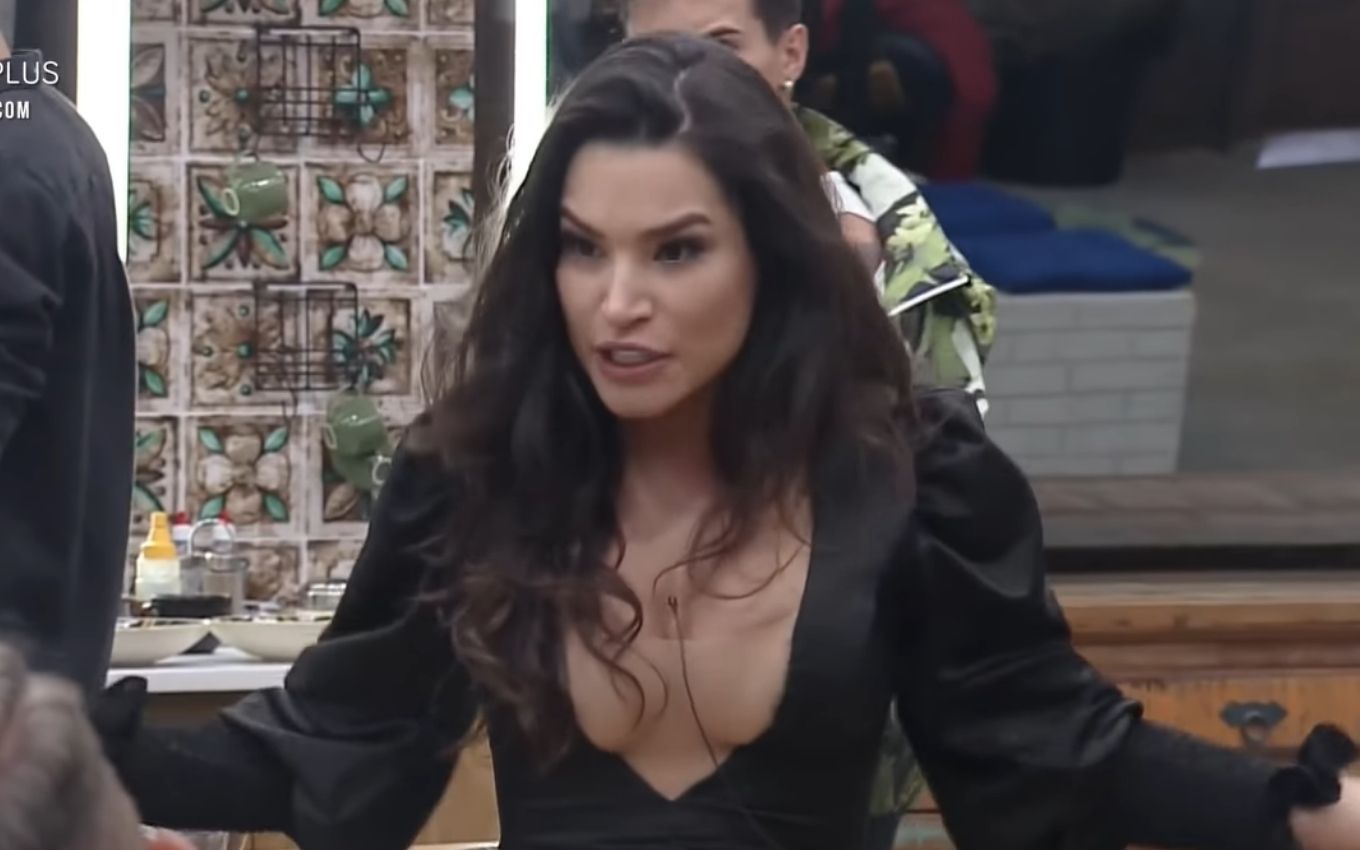 After the provocations that Raissa Barbosa suffered in A Fazenda 12 from pedestrians who tried to make her lose control, the issue of mental health became an issue among the reality show's audience. Psychological violence, however, is not considered expulsion or even punishment, according to the rules.
The model was diagnosed with Borderline one year before being confined in Itapecerica da Serra. The condition causes her to have nervous breakdowns when some trigger is activated, such as calling her "crazy". Knowing this, Luiza Ambiel, Victória Villarim and MC Mirella used the information to try to get Rayssa to attack someone and be expelled from the edition.
The episode shocked the audience and took the trio to the opposite effect: all were eliminated in the following fields. Some viewers even asked for their expulsion claiming that it would be psychological violence. However, when asked about a possible new rule for A Fazenda 13, director Rodrigo Carelli kept the booklet.
"Anything that does not put the participant's physical integrity at risk, you can do it," he said. "We suggest that people avoid this [violência psicológica]. Depending on how it happens, if it is together with something that could harm physical integrity, it could lead to expulsion as well," he pondered.
Adriane Galisteu also spoke about the matter and argued that psychological violence ends up being part of the game. "They [participantes] you already know that this is a good hook to be able to stand out. It's stepping on top of each other psychologically. It's a cucumber, but the reality shows it," declared the presenter.
psychological assessment
Like Raissa, all participants in A Fazenda undergo a psychological evaluation before signing the contract. According to Carelli, those who have identified problems will be monitored by a medical team.
"Our doctors talk to theirs [médicos dos participantes]. Anyone who has a psychological or psychiatric issue, we are aware of that. Our team is aware and will give full support throughout the season," assured the director.
Also according to Rodrigo Carelli, if any doctor identifies that psychological violence exceeded the limits, it is possible that there will be an evaluation to discuss the expulsion. "But it is not a rule of reality", he pointed out.
.