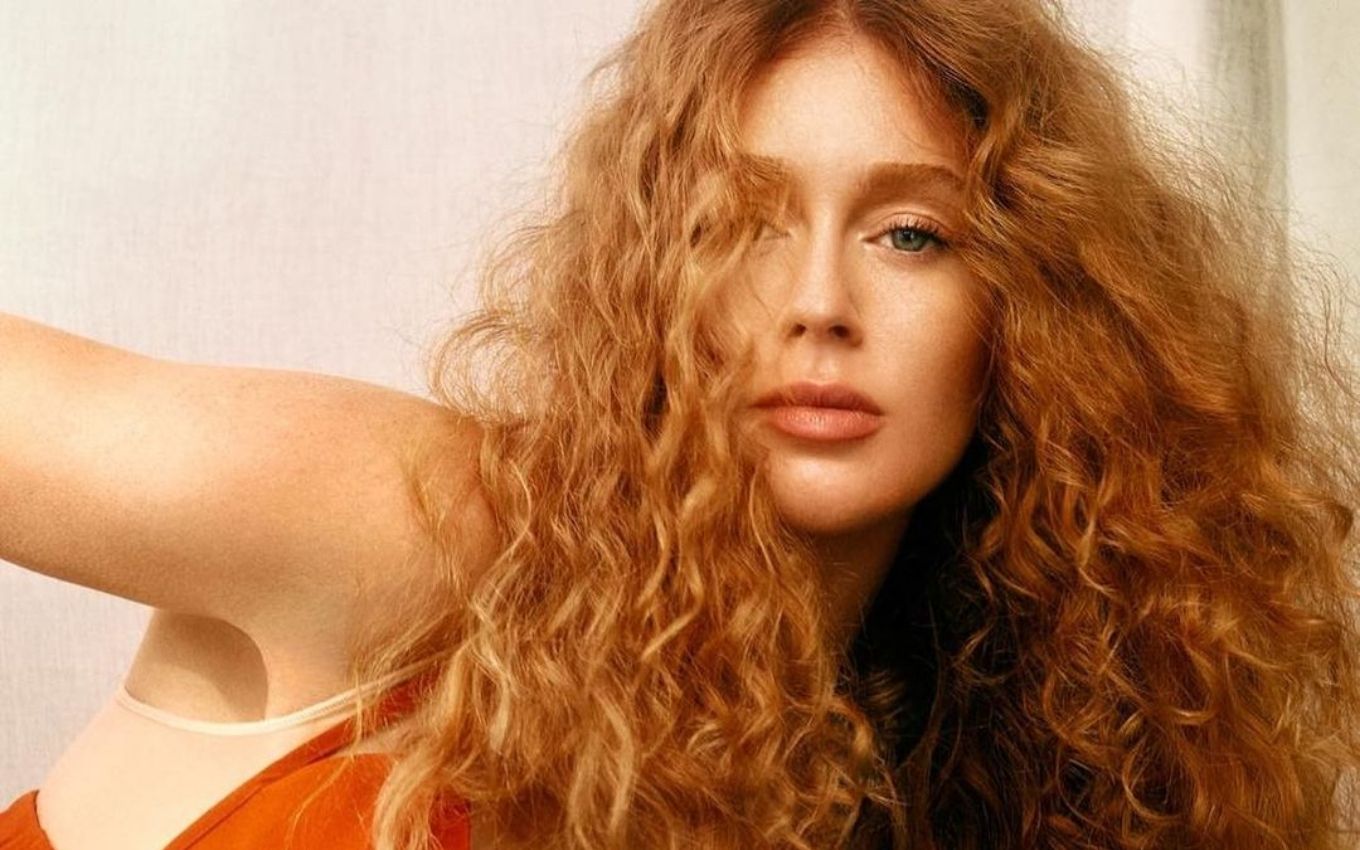 Last Sunday (29), Marina Ruy Barbosa got involved in a controversy when she reposted on her social networks a speech about "redhead representation". Even though the actress was not the author of the phrase, she made a mistake by sharing it.
In the image that the artist published in Stories on her Instagram profile, a red-haired child appears admiring an advertisement for Marina in a shopping mall, accompanied by the phrase "then they say that representation is not important". Marina just reposted the original post.
The use of the word "representativeness", however, was a mistake. "Claiming this representation makes no sense. It is an attempt by Whiteness to try to match her pain to ours [enquanto pessoas negras]", explains Carol Sodré, an Afro-centered historian, when TV news.
"It's complex because the redheads haven't gone through absolutely nothing here in Brazil, no process of exclusion or social persecution for being redheads," she recalls. "Our pains were deep, historic, from centuries ago, while redheads already represented a standard of beauty", he completes.
According to Carol, representation in art means the diversity of bodies. The number of each biotype in movies, series and novels should be proportional to the real number. In Brazil, according to data from the IBGE Census, 54% of the population is black. On television, especially in soap operas, this percentage does not correspond to half of the characters.
Redheads make up less than 2% of the world's population. The largest country with a redhead population, for example, is Scotland, with just 13%. Still, the number of redheaded protagonists is still greater than the number of black protagonists. Even in Disney's animations, Ariel, from The Little Mermaid, has existed since 1989, while Tiana, the first black princess, only appeared in 2009 with The Princess and the Frog.
"It makes no sense to claim this representation as if the redheaded class were excluded or needed to be represented on the screens. It has always been on the screens, in several films, novels and films", explains the teacher, who also adds that there is almost no television on television. marginalization of redheads, which is common with black characters.
Representativeness x representation
Although black representation has been increasing in recent years on television, it is important to emphasize that this is not equivalent to a representation of black people. "At BBB21, for example, we had a diversity of bodies, but black people came into conflict with each other, so there was no representation of the movement," says Carol.
It is also common to see blacks in roles of villains or thugs, as happened a lot in Babu Santana's career before he joined BBB20 and this issue was raised. After the confinement, the actor played the police officer Nanico in Salve-se Quem Puder (2020). However, while he was confined, he appeared as the henchman Jacinto in the Novo Mundo rerun (2017).
On the other hand, it's not at all common to see red-haired artists in "negative" roles. Red-haired actresses almost always play princesses and young ladies in dramaturgy. Marina Ruy Barbosa herself has no villains in her nearly 20-year career.
This, however, does not mean that the actress cannot be happy to see children who recognize themselves in her. "Of course it's cool and important to identify with a person who looks like you. Being a small part of the population, a redheaded child will certainly be happy to see someone like her appear on television," says Stefani Torres, psychologist and natural redhead .
"However, it is not something to be equated with the legitimate claims of the black movement [e de outras minorias] of seeking a representation that contemplates the majority of the population", countered the psychologist.
"I myself have been in situations where I have looked for figures with whom I could identify and I've had situations in which they identified with me, but it's not comparable. It's more of a question of identification," she adds. "Redheads are 2% of the world's population, and we had a redhead princess long before we had a black princess. If we compare proportionally, redheads have a large representation in the media in general" concludes Stefani.
Check out this video report:
.