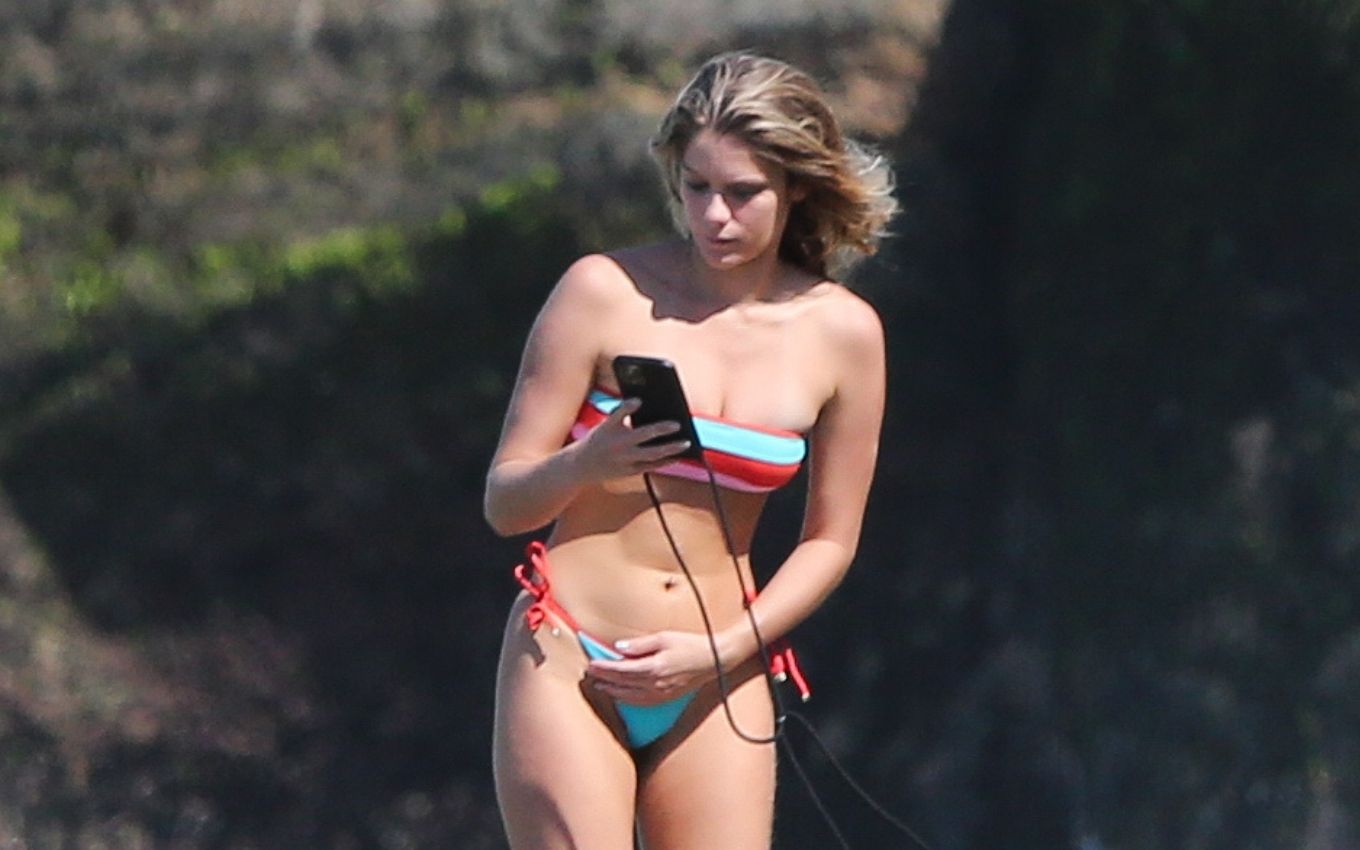 Isabella Santoni took advantage of the Rio de Janeiro sun to touch up her tan this Monday (23) morning. The actress was spotted by photographers while enjoying the day at Joatinga beach, in the west side of the city.
Currently on air as Karina in Malhação Sonhos, the artist was in good shape with a blue and orange strapless bikini. She also shared part of her routine on social media.
On Instagram, Isabella posted some Stories on the beach and warned that the weather was wonderful for a swim on Monday. The beautiful location is next to the actress' house, and the gate to her mansion gives direct access to the sand.
"Good morning, he said. The paradise where I live is more paradise than ever. Come take a dip with me for you to see!", she said, excited.
Check out the sequence of photos of the moment:
Isabella Santoni on the beach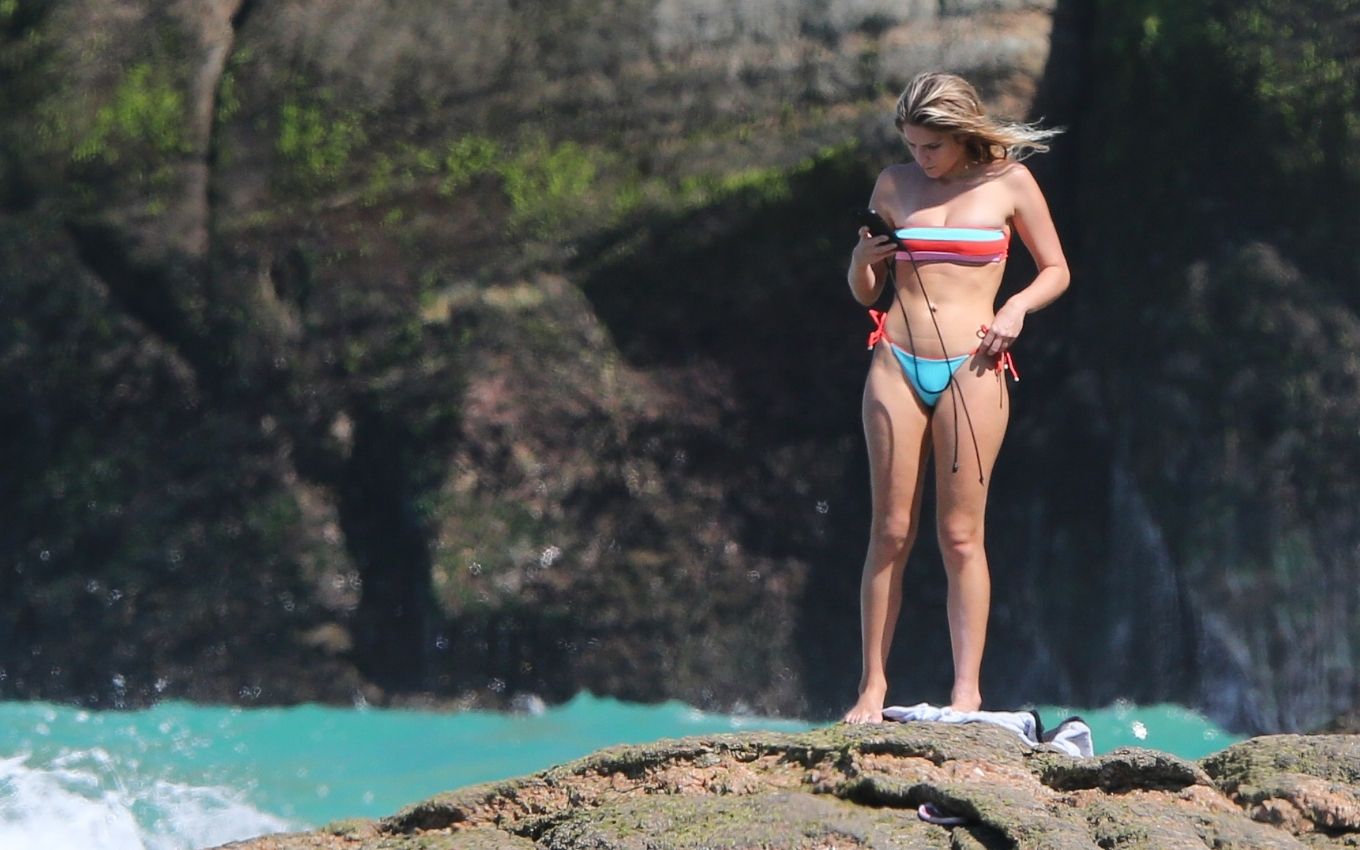 Actress shared details on Instagram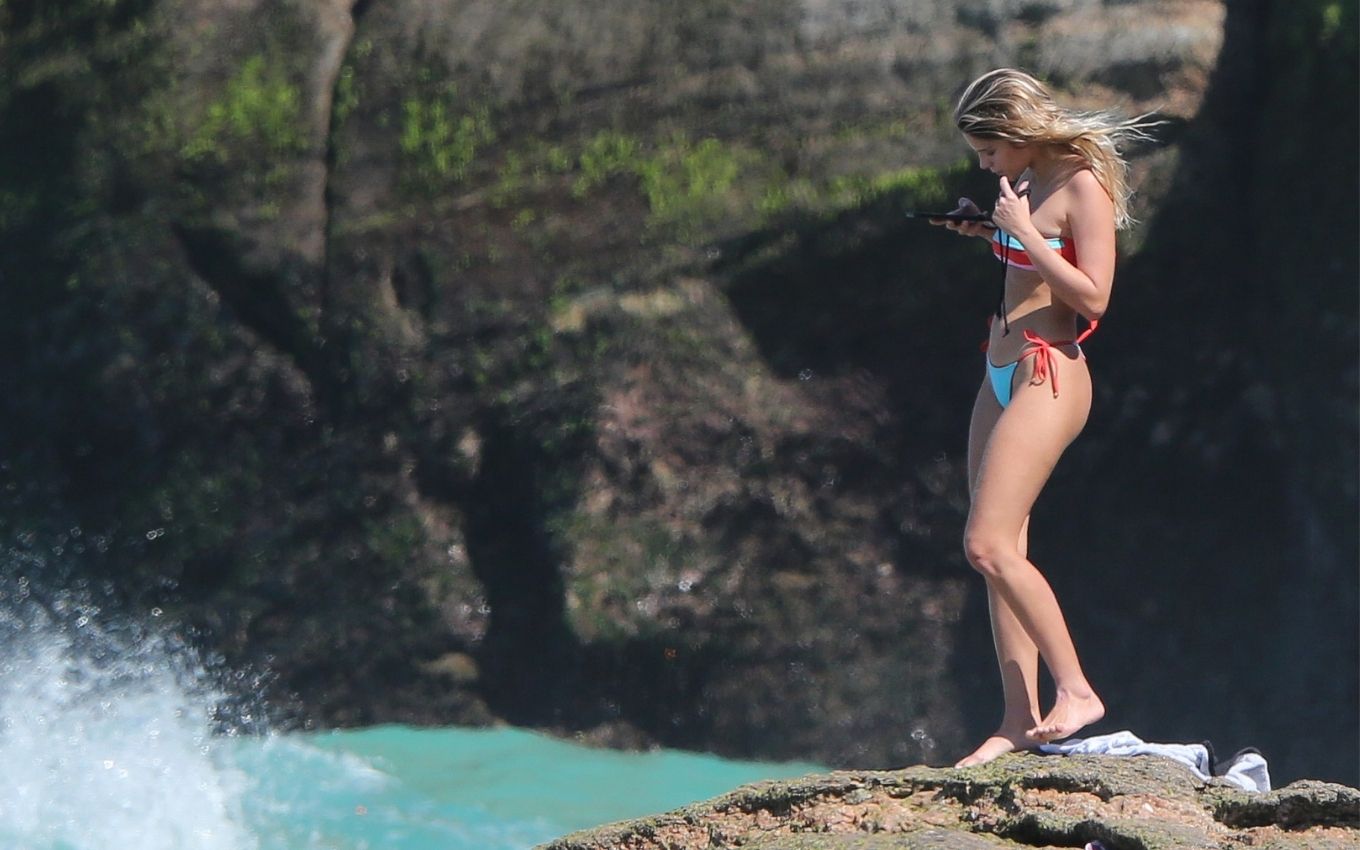 Isabella wore a blue and orange bikini
.