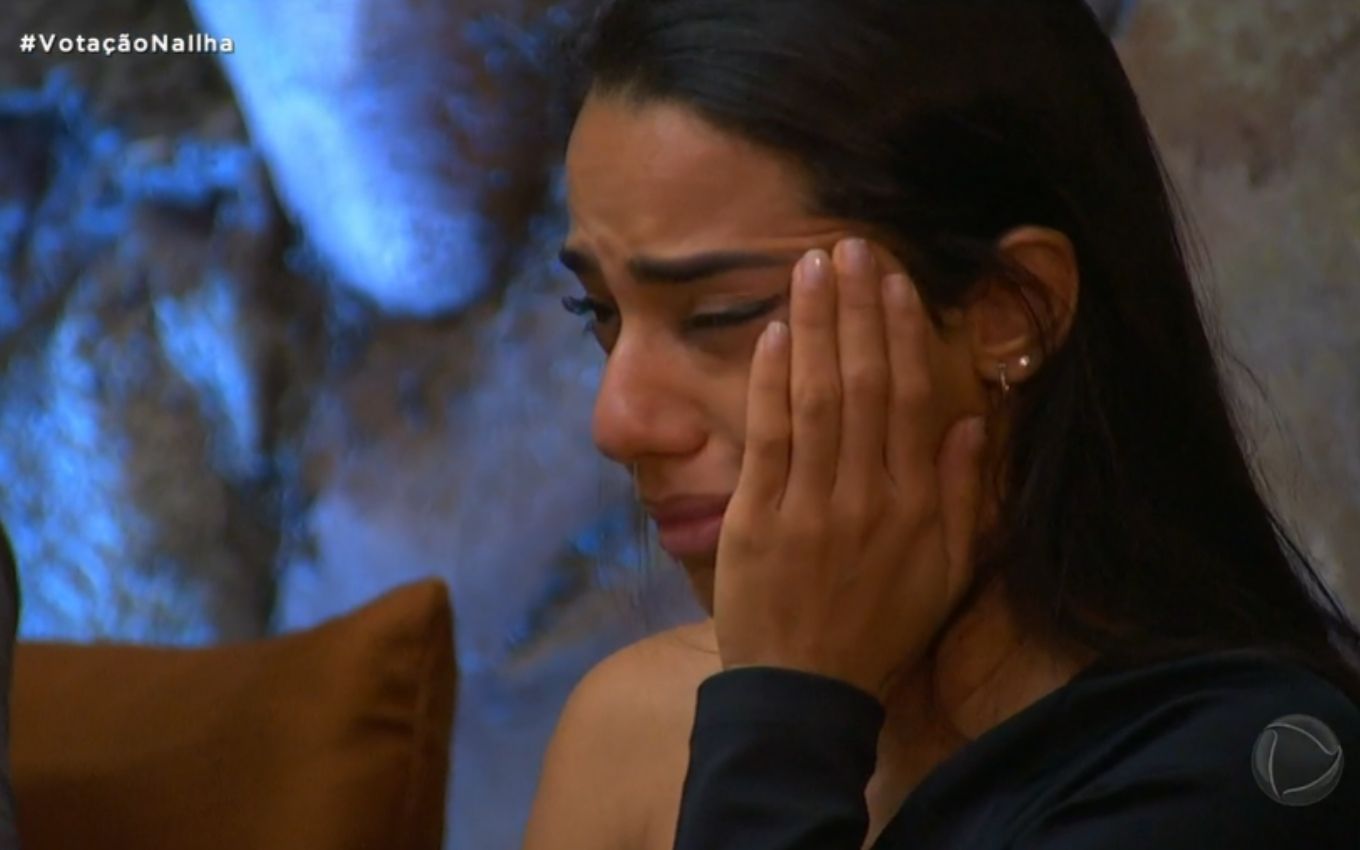 Mirella Santos was in tears as soon as she arrived at the Cave of Exile and was updated on the plan set up by Pyong Lee to harm her on Ilha Record. In this Wednesday (4) episode, the Gêmea Lacração discovered that the hypnotist had captured votes to put her in the Challenge of Survival against Thomaz Costa.
Dinei received her in parallel confinement and bombarded her with information, particularly regarding opponents he sees as traitors. Among them, the ex-husband of Sammy Lee and even Valesca Popozuda.
"Valesca said he wasn't going to vote for a woman, he raised the flag, but he agreed to vote for you," said the former soccer player. "Valesca, my God! I'm shocked," replied the dancer, not believing what she was hearing.
"Pyong took Valesca and Nadja to do the head [e votar em você]. They will put an innocent girl [no Desafio da Sobrevivência]. Why don't you go with a man?" cried the veteran. "I don't want to be a fool anymore. I hate it, I can't stand to cry anymore," Mirella blurted out.
The reality show edition exposed Pyong Lee's movement in the house to get rid of danger. Aware that Thomaz will be the target of Commander Nanah Damasceno, he teamed up with the actor and formed a pot with Valesca and Nadja Pessoa. But he also spoke individually with Antonela Avellaneda and Laura Keller, who showed interest in the pact with the player.
In conversation with their clan, they considered pushing Lucas Selfie to the challenge that will result in the elimination of yet another player. "If you want to go on it, let's all go on it," Pyong told Valesca, referring to the former participant of The Farm 12.
---
Subscribe to the channel TV news on YouTube to check out our daily newsletters, interviews and live videos
---
Learn all about reality shows with the podcast O Brasil Tá Vendo
Listen to "#47 – All About Netflix's Brincando com Fogo Brasil" on Spreaker.
.