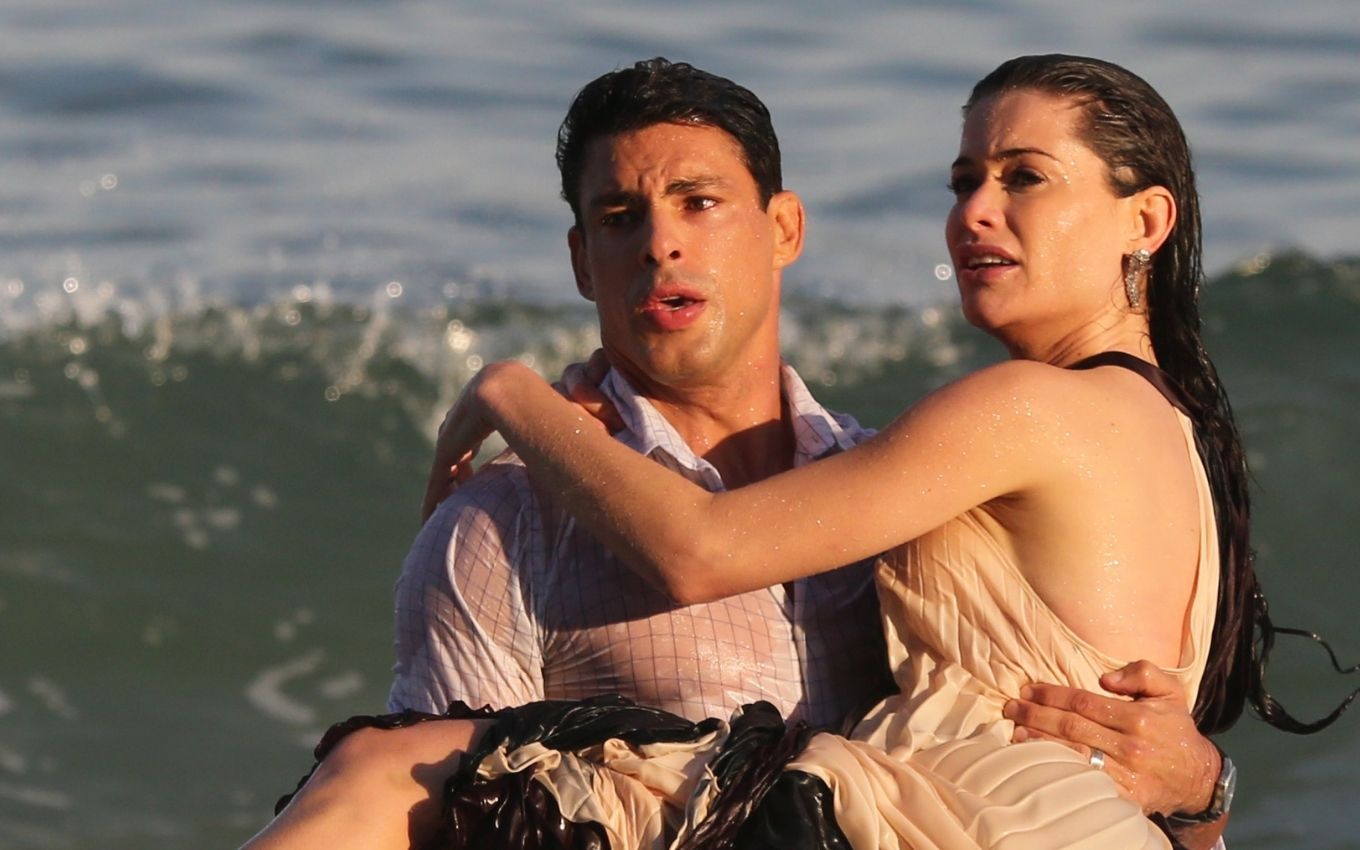 Romantic partner of Cauã Reymond in Um Lugar ao Sol, Alinne Moraes believes that their past can catch the attention of viewers. "It will generate extra interest from the public, pique people's curiosity," projected the artist, who is the actor's ex-girlfriend in real life. The next soap opera of the nine on Globo is written by Lícia Manzo.
Alinne and Reymond had a romance in the early 2000s and were one of the most loved couples by the public, but the relationship didn't stick. "It's funny that we recognize each other in many moments, the look… For the soap opera, that's great. It will generate extra interest from the public, pique people's curiosity," said the actress in an interview with the newspaper O Globo .
In Globo's new soap opera, the brunette will play the character Bárbara, a girl who dreams of building a family and becoming a mother, but who is also depressed and a little bipolar.
About working with her ex, the 38-year-old artist said it was a well-resolved question. "Relationships have to end with respect and love. Ours was like that. We had the same manager, many friends in common, so we kept seeing each other," recalled the star, who is married to film director Mauro Lima.
"But we met again even when we worked together on the movie Tim Maia [2014], directed by my husband. Mauro was casting the cast and asked me if I had any problem if he invited Cauã to be my ex-boyfriend in the film. I told you he was perfect for the role. And so it was", completed the Globo employee.
"We started the readings, the preparation and established a new relationship, a new partnership, and thanks to my husband. Our eyes have known each other for years, and this intimacy can be seen in the video. We are happy and excited about the opportunity to be united again to tell a beautiful story," celebrated Alinne, who also gets on well with Mariana Goldfarb, Reymond's current wife.
"The expectation for rivalry between women is natural. It shouldn't, but society expects it. It gives money to some magazines, websites and gossip media. Unfortunately, enmities are much more sold than friendships. But Mari is. so beautiful, so mature for her age," she praised about the 31-year-old model.
"I always followed her on Instagram, even before dating Cauã. She is a high-spirited and well-resolved girl. Last year, we were shooting scenes of Um Lugar ao Sol in Prague, and Mari went with her husband. This contact was very important for the work. The support she gives to Cauã is essential," stated the protagonist of the soap opera Além do Tempo (2015).
.