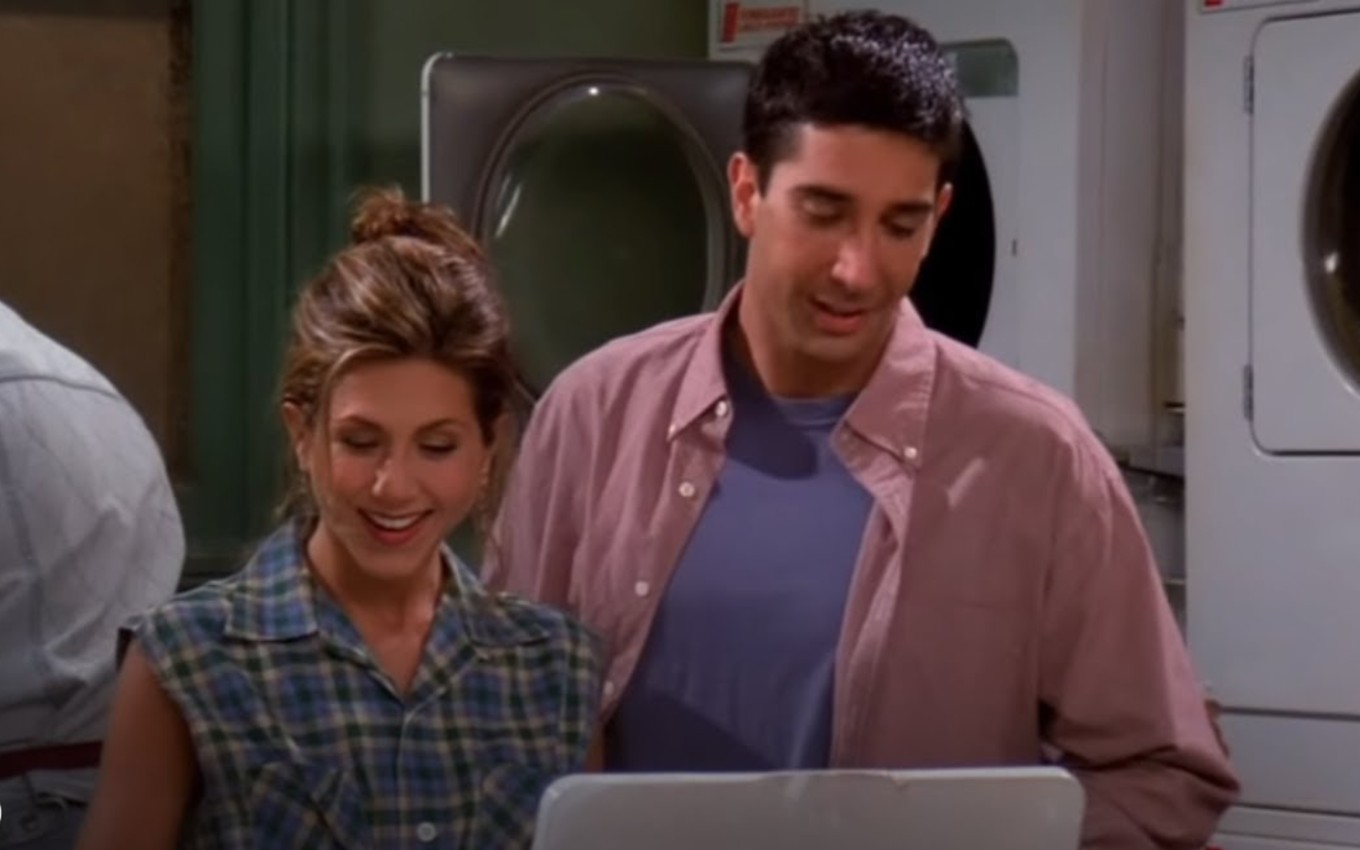 Actors Jennifer Aniston and David Schwimmer revealed that they fell in love during the beginning of the recording of Friends (1994-2004). They said there was a mutual interest in the first season, which never developed into a real relationship. Jennifer and Schwimmer commented on the passion in the special reunion of the cast of HBO Max, which debuted in the catalog of the platform this Thursday (27).
The pair lived on TV the romance full of ups and downs of Rachel (Jennifer Aniston) and Ross (David Schwimmer). The chemistry between the characters has always raised suspicions among fans that the stars might have had something off-camera.
In Friends: The Reunion, host James Corden questioned the cast if there was any "catch" between the main actors. The two admitted for the first time the feelings of the past.
"In the first season I had a huge crush on Jen," revealed Schwimmer. "It was reciprocal," amended Jennifer.
According to the actor, they came to realize the mutual interest, but never tried anything. "It was like two ships passing by, because one of us was always in a relationship, and we never crossed that border. We respect that," he explained.
The first kiss between Rachel and Ross took place only in the second season, in one of the most emotional moments of the series. Jennifer regretted that the long-awaited kiss took place only on the scene.
"I only remember saying to David once: 'It will be a pain if the first time you and I really kiss is on national television. Surely, the first time we kissed was in that cafe [no cenário do Central Perk]. We just channel all of our love and adoration for each other into Ross and Rachel, "he said.
Schwimmer also commented that there were breaks from the recordings in which he and his friend lay together on the sofa to rest. "And I think how did everyone not know that we were falling in love?" He asked. Matt Le Blanc, Joey, replied: "We knew for sure".
Friends: The Reunion brings together the cast of the series for a special reunion for backstage memories, games and revelations. Some celebrity guest appearances complement the material. The attraction is exclusive to HBO Max, which arrives in Brazil on June 29.
See the scene of Rachel and Ross's first kiss in history:
.