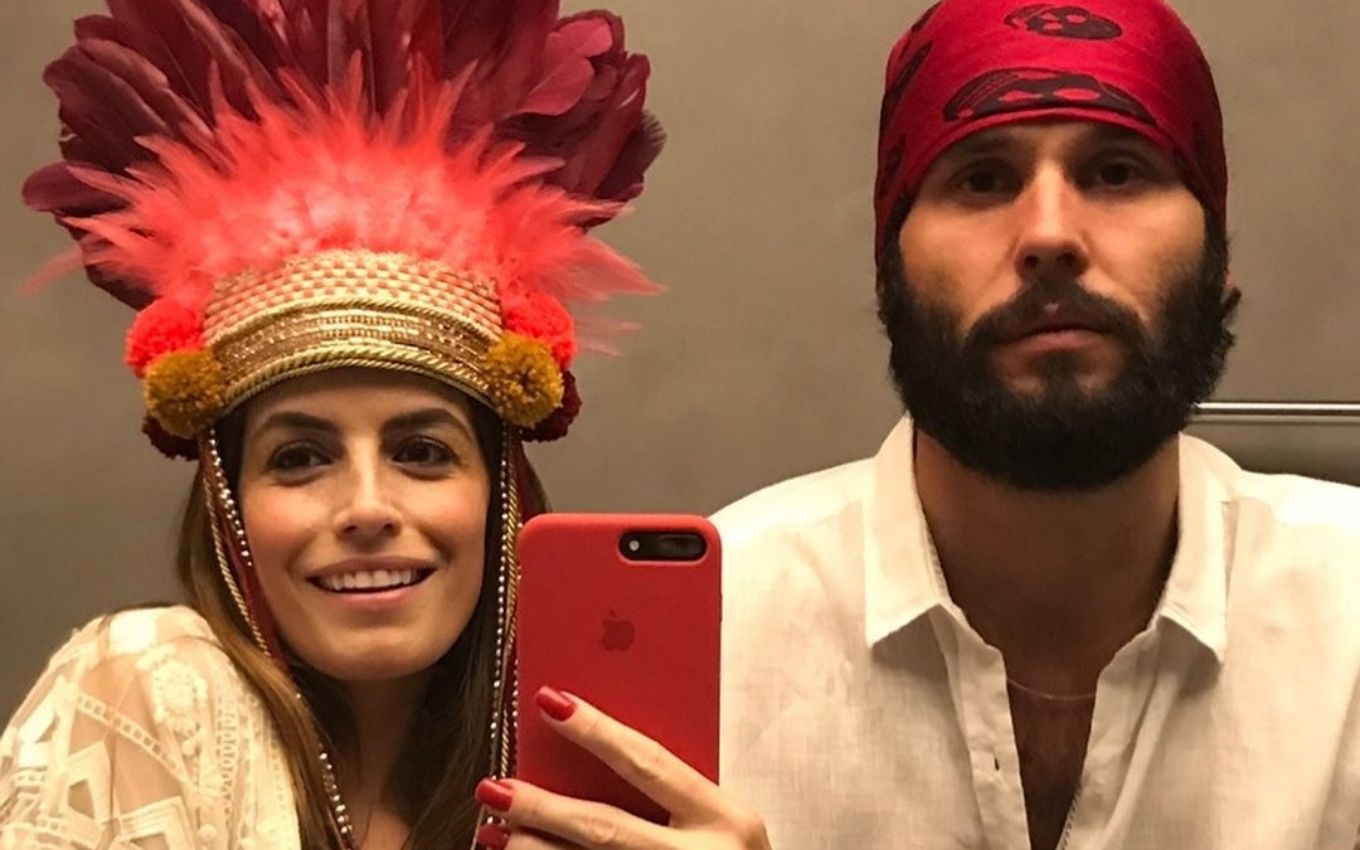 Protagonist of Jesus (2018), Dudu Azevedo ended his five-year marriage with the doctor Fernanda Mader and also left Record. This Thursday (22), the actor confirmed the end of the cycles in his personal and professional life, and highlighted that he has a good relationship with his ex-wife.
"Three months ago, Fernanda and I separated as husband and wife, but we remain united as Joaquim's parents and great friends. Over time, we have built a relationship of mutual respect, affection and enormous consideration. from now on and I'm sure we'll always have a healthy relationship," said Azevedo to journalist Leo Dias, from Metrópoles.
Dudu and Fernanda got married in 2016, the same year the actor joined the Record cast, and are parents of Joaquim, who is three years old. As hired by the network, the artist acted in the biblical plots Os Ten Commandments – Second Season (2016) and O Rico e Lázaro (2017).
In addition to the homonymous novel, the actor made appearances as the son of God in fiction in Revelation (2018) and Genesis (2021). "Today I close another cycle in my life. One more job comes to an end and so I also close my cycle in this company, Record that received me and gave me great opportunities. I am very happy for everything I have and have been living in my life," he said him on Instagram.
"It is opportune to say that at this moment, many cycles are closing in my life and that, despite the pain this causes me, I still hold on to the possibility of a great, bright and promising horizon opening up before me", he added Dudu in the publication.
O TV news contacted Record, but did not get any feedback until the publication of this text.
Check out the publication:
.