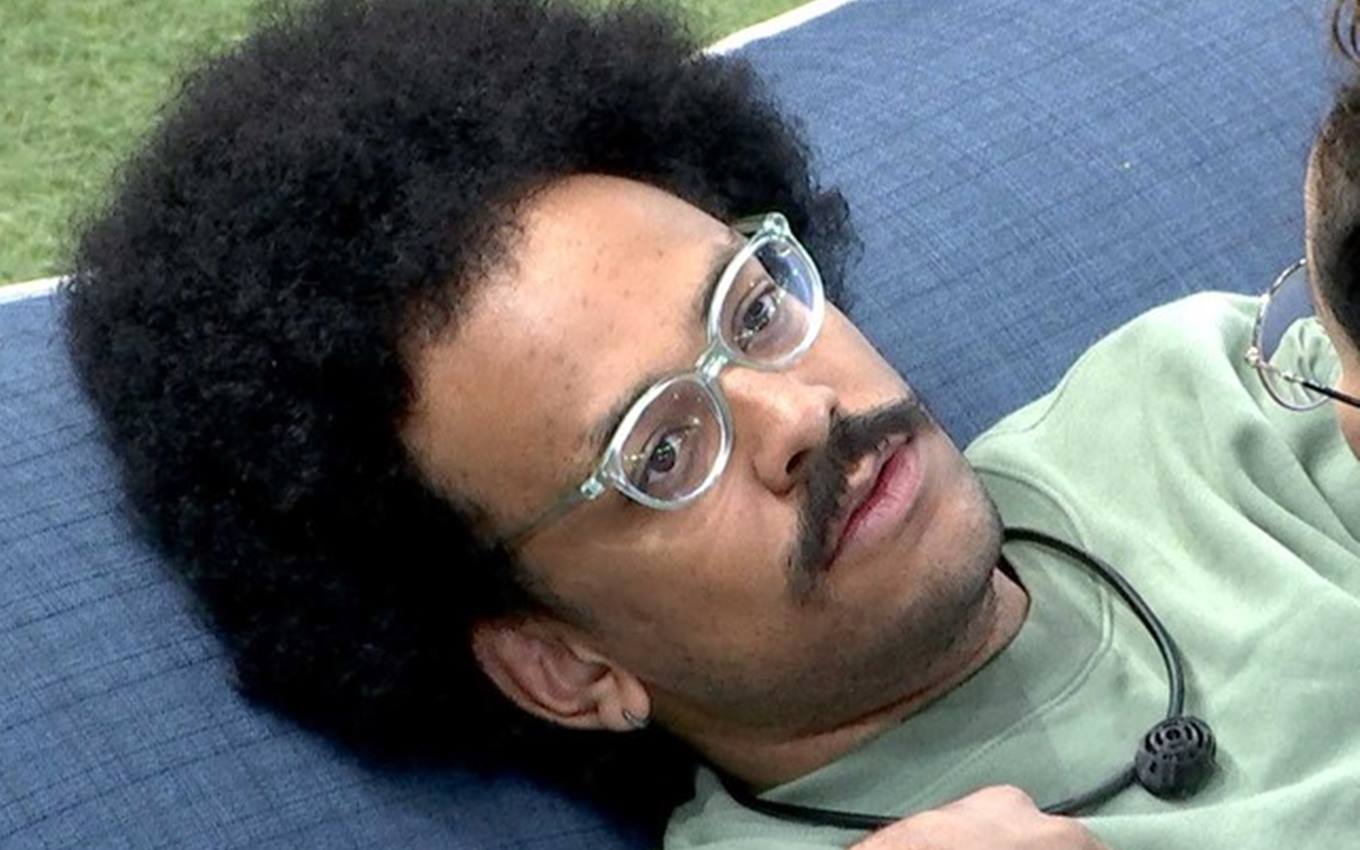 João Luiz Pedrosa commented on his relationship with Pocah at BBB21. In conversation with Juliette Freire, the brother lamented that the funkeira is feeling bad for being close to him and said that he will not try to get close to the famous one. "She better get away from me," he said Thursday night (15).
Outside the house, the professor told the lawyer about his last chat with the member of the Camarote group. At the time, the carioca complained about a comment that had been made by her friend at Jogo da Discórdia and promised to stay away from him.
"I said to her: 'I understand your position, I respect your position, I respect your opinion and everything is fine and everything is right,'" explained the participant.
Despite understanding the choice of his sister, João reinforced that the situation is quite unpleasant.
"It is bad for you to hear that it is bad for a person. But if I am doing bad for that person and for them to get better, it is better for them to get away from me, okay, I can't do anything. But I will not deprive myself of anything either. of what I lived in here, or what I am living in. So, if I am in an environment and she is in the same environment, I will not leave, I am sorry, understand? ", he continued.
"If you hear that you are doing harm to the person, how am I going to try to approach you from now on? If we are going to have an approach that is hers, because then she is going to feel comfortable. that, "added Camilla de Lucas' friend.
---
Subscribe to the channel TV News on YouTube to check out our daily BBB21 newsletters
---
Find out everything that is happening on BBB21 with the podcast O Brasil Tá Vendo
Listen to "# 35 – Viih Tube, Juliette and BBB21's toxic friendships" on the Spreaker.
Feedback Policy
This space aims to expand the debate on the subject addressed in the news, democratically and respectfully. Anonymous comments are not accepted nor do they violate ethical and moral laws and principles or promote illegal or criminal activities. Thus, slanderous, defamatory, prejudiced, offensive, aggressive comments that use bad words, incite violence, express hate speech or contain links are summarily deleted.
.