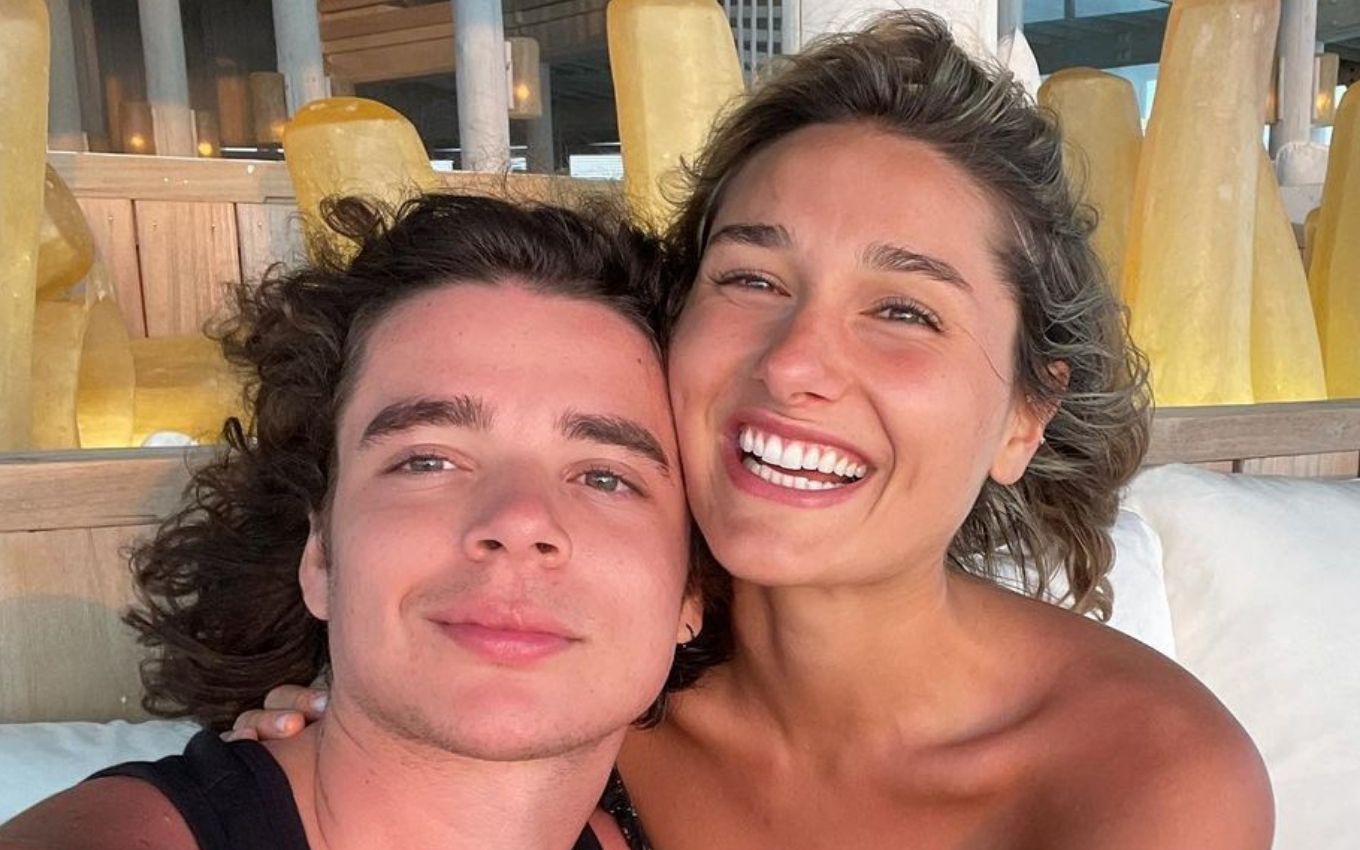 João Figueiredo admitted that he was afraid of his reputation as a self-seeker in his relationship with Sasha Meneghel. The gospel singer, who is now married to the model, recalled the moment he decided to assume his love for Xuxa Meneghel's daughter. "I was very afraid of how this was going to be," he said on Thursday (19).
In an interview with Lucas Selfie, in Lavando a Clothes, on YouTube, João talked about the nervousness he faced in the decisive conversation with the famous woman.
"I've never stuttered so much in my life. On request [de casamento], I didn't stutter, but to say that I liked her… I was always very afraid of how that would be. [Pensava]: 'I don't want to tell her this that somehow she might feel that I'm approaching for some interest,'" explained the 21-year-old.
The singer started dating Xuxa's daughter in April 2020. In May this year, the two got married and promoted a party in Angra dos Reis, in Rio de Janeiro. Then, they left for the Maldives Islands, an Asian paradise located in the Indian Ocean, where they spent their honeymoon. There, the couple spent a week at a resort with daily rates of up to R$ 156,000 before heading to Dubai.
While they were in Dubai, the lovebirds exaggerated their purchases, and João took the opportunity to share the "chic mess" with his Instagram followers: "One in the morning and there's a suitcase for us to go. We don't have where to put what we bought , there was a suitcase missing, and there is nowhere to buy, everything is closed, we are hunting for a place."
Check the interview in full:
.